Who has two thumbs, a line of philanthropic lipstick, and a new perfume to accompany his new album entitled Half Naked? That would be none other than proud, freak flag-boasting Nick Monaco, whose aptly-named release faces the close, co-dependent relationship between intimacy and vulnerability.
Monaco explains that his new music video for 'Half Naked', directed by Oliver Mohr, purposely depicts a series of strange relationships which illustrates "being exposed enough to be intimate" -- some oddly intimate encounters that you can watch for yourself, as you learn more about Monaco's entire 4D package below.

Ideally, where would you like to hear your music played?
In an aromatic bathtub in a dark room with a lover. Here's an example:
How is the Half Naked scent supposed to complement the music? How did you communicate the music into creating the scent?

Have you ever smelled music before? I hadn't either, so I worked really closely with a prodigious Thai perfumer named San Saruj to bring this idea to life. He only makes perfumes for people he knows based on their personalities. It's crazy how talented he is. When we first hung out we just walked around a department store and smelled perfumes for hours -- he sees the world through his nose. I sent him notes on what the songs evoked for me and he designed a scent based on the character of each song. For example, for the song "Thin Air," I used a metallic african hand drum that I distorted, it sounds really brash but it's juxtaposed with a really warm Rhodes [piano], so the scent is sharp and airy.It reflects the literal sounds and the emotions and ideas going on in the song.

Where did the idea to create these "companion pieces," like the lipstick and the perfume, come from?
These things really just happen organically. I believe that music doesn't have to be so one-dimensional. I want to extend listening beyond the ears into different senses. Ideally listening should be a fully immersive experience. The perfume brings you into the moment and into the body and makes the music more tangible. I want my work to be intimate and confrontational.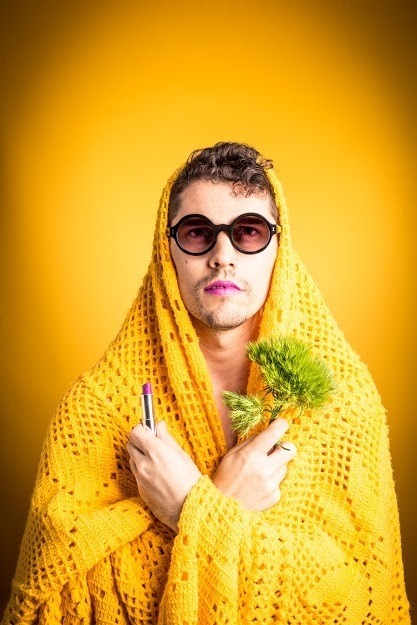 Your lipstick supported the transgender community by donating all of the proceeds to help pay for sex-change operations. Does the new perfume support a particular cause as well?

The perfume is really a passion project. There's no cause attached to it. It's such an involved and expensive project, I just want to support the perfumer San Saruj, I really believe in his vision and talent.
What is the writing process like for you?

It's quick, explosive. I wrote this album in 3 weeks! I have a hard time writing music on the road so when I get to be in one place for a chunk of time it all just pours out, which means my albums become this vessel for everything that I had been storing in my mind for months and months. I write all the music by myself in a room over a few weeks and then I refine them with my executive producer and music mentor Rick Vargas. He helps me hone my ideas and paint the bigger picture.
What about the collaborative process?
These things have to happen naturally, it has to feel comfortable, I've never liked the idea of paying for features or anything like that, it feels disconnected. Everyone I work with I vibe with for awhile and then we start getting down. I have a pretty small circle that I trust and work with. Here's what they look like.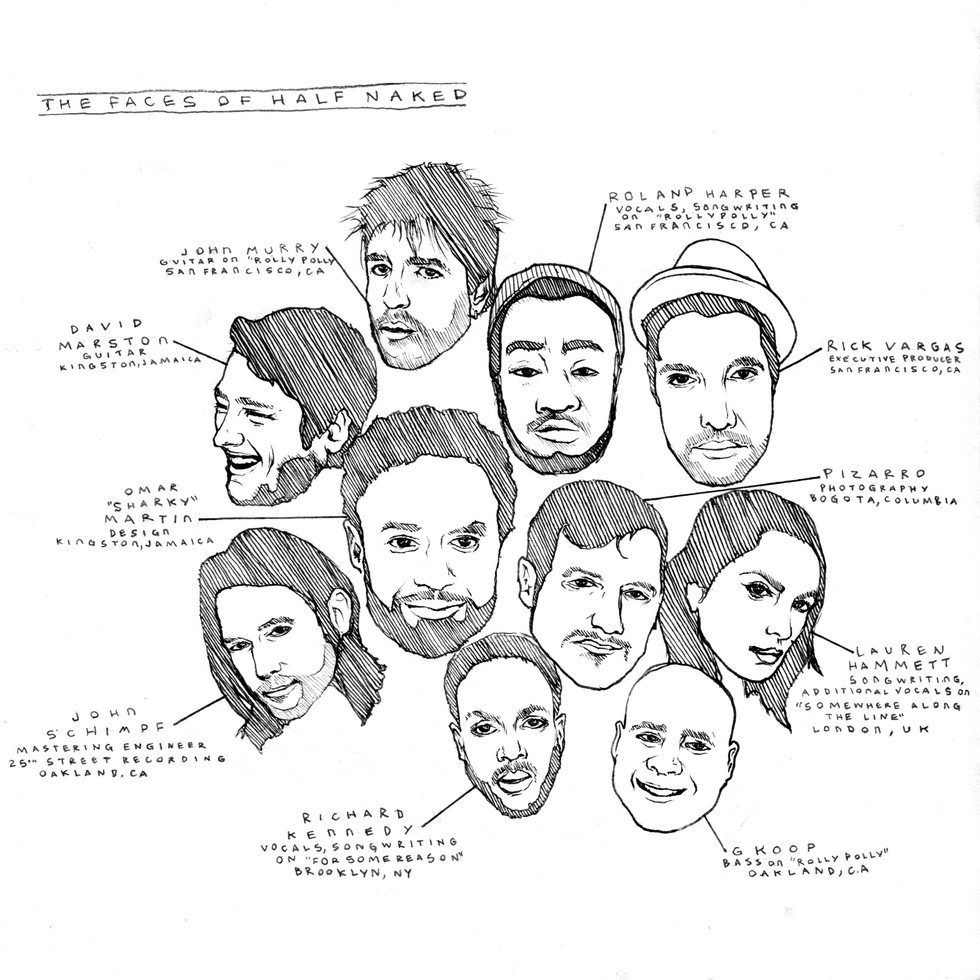 What does 'Half Naked' mean?
I believe intimacy and vulnerability are close relatives. It's hard to have one without the other. Half Naked is being exposed enough to be intimate.
There's a pretty broad cast in your music video, can you explain the purpose behind all of the different characters?
The video is a series of unlikely intimate encounters. I wanted an indie german arthouse aesthetic so I let Oliver the director take the lead.
How did you and Oliver Mohr work together in creating the music video?
I wanted him to have a lot of creative control so I handed the idea over to him and he nailed it. We sent each other some references and slowly refined it. It was all shot on 16mm film in Munich. Oliver is a beast!
And do you have any plans after the release of Half Naked?
I'll be touring the album for the rest of the year, but in the off time I'm going to be working on a bunch of art projects that have been on hold. It'll all make sense soon.