2016 will go down in history as a year that was good for the jellyfish population and Gucci Mane and that's pretty much it.
<3
Gucci just released a new video (a WorldStar exclusive!!) for his Woptober track "Aggressive," which features cameos from fellow ATL-iens Young Thug, 2 Chainz and Meek Mill as well as topless convertible selfies, diamonds twinkling in the light of a big screen TV, and a steady downpour of dollar bills.
Pure joy...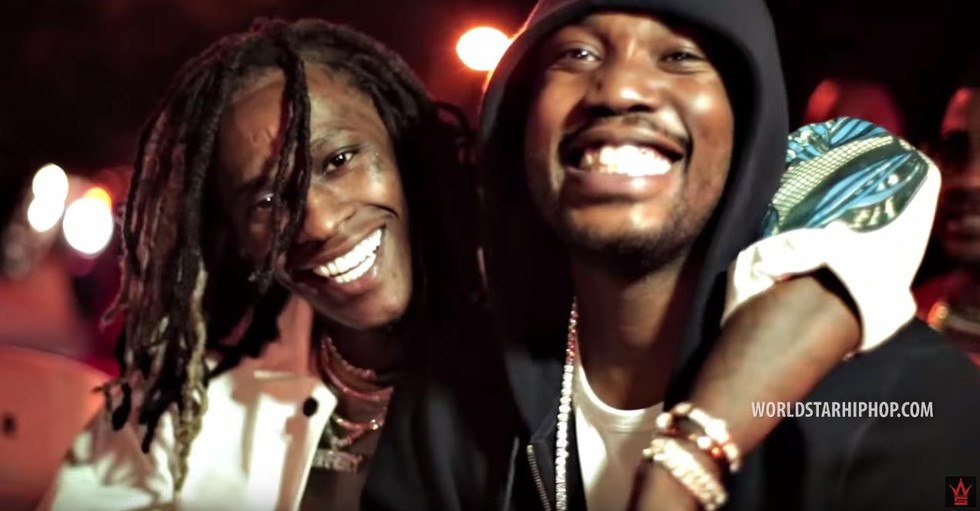 Watch "Aggressive" below...