The fake Facebook event, which gained steam back in the fall of 2015, is back to plague your timeline. And this time, Sugar Ray, Korn and Smash Mouth are involved.

With events happening in places as disparate as DC to the Dakotas, the new fake Facebook event follows a very specific formula:
"[Universally derided nostalgia band and/or Drake] LIVE at [chain restaurant/franchise of your choice.]" The trend first caught my attention a couple weeks ago when a ton of my friends started "attending" "KORN w special guests TRAPT playing the Sleepy's In Greenpoint."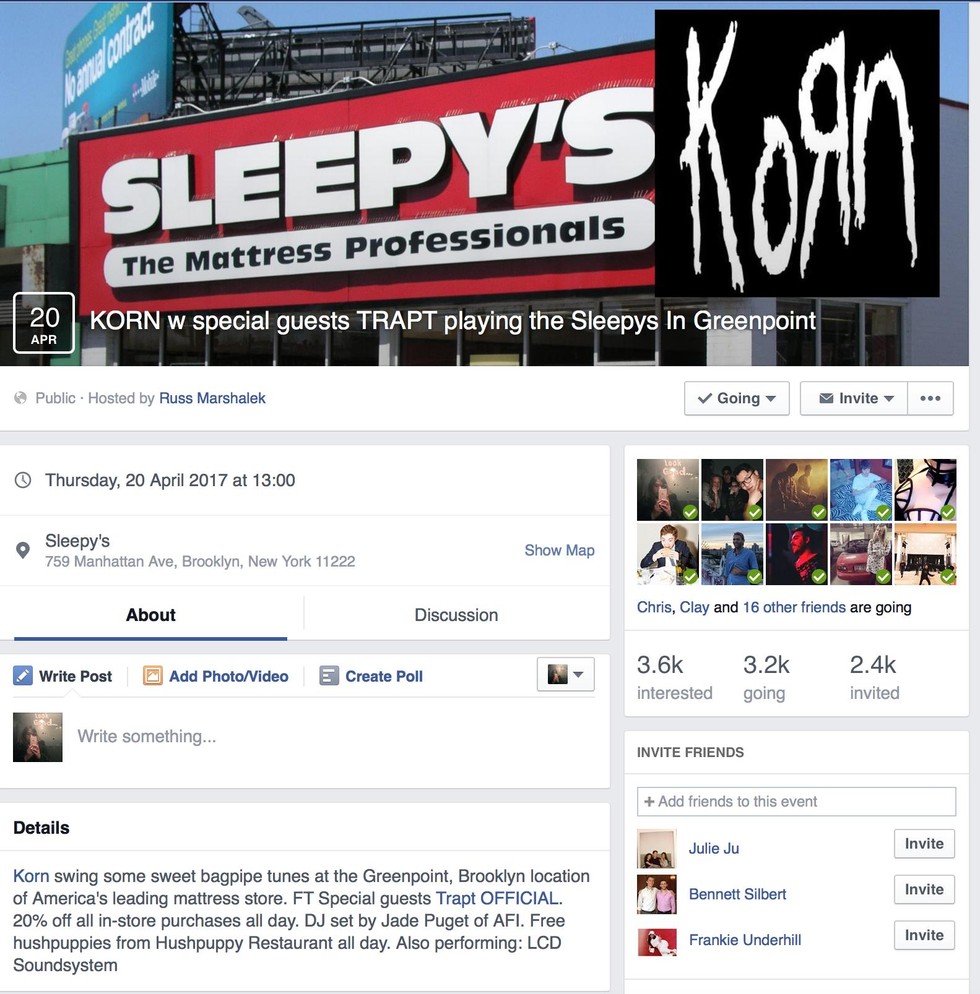 In the past two weeks, my timeline has become flooded with these '90s nu-metal fever dreams: "Sugar Ray at Ross Dress For Less" in Atlanta; Crazytown at Perkins in St. Paul; Puddle of Mud at Shoe Carnival in Tennessee. The list goes on and on: Drake at Hooters; Enya at Petsmart; "Big Bang Theory LIVE" at a Chili's in a Florence, Kentucky.

I've taken the liberty of attending every single fake-vent I've come across in recent days-- the running compendium of which you can peep for yourselves below...and perhaps add your own to the mix.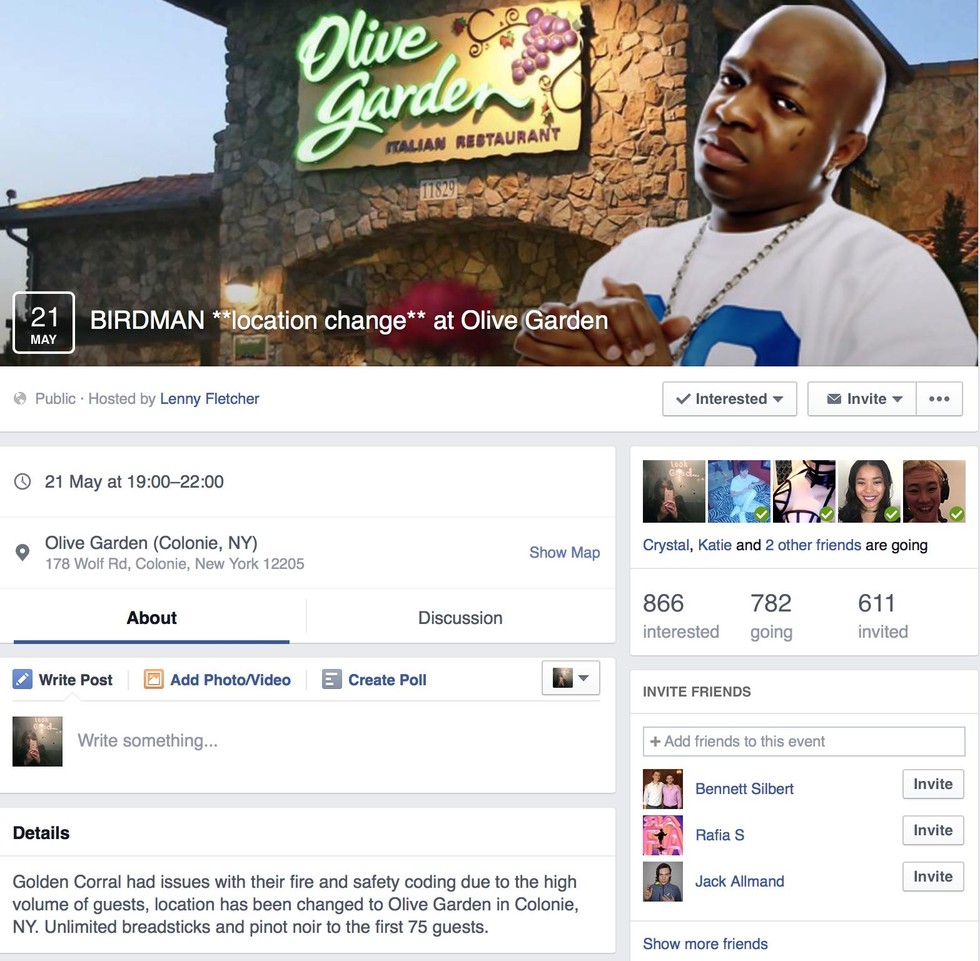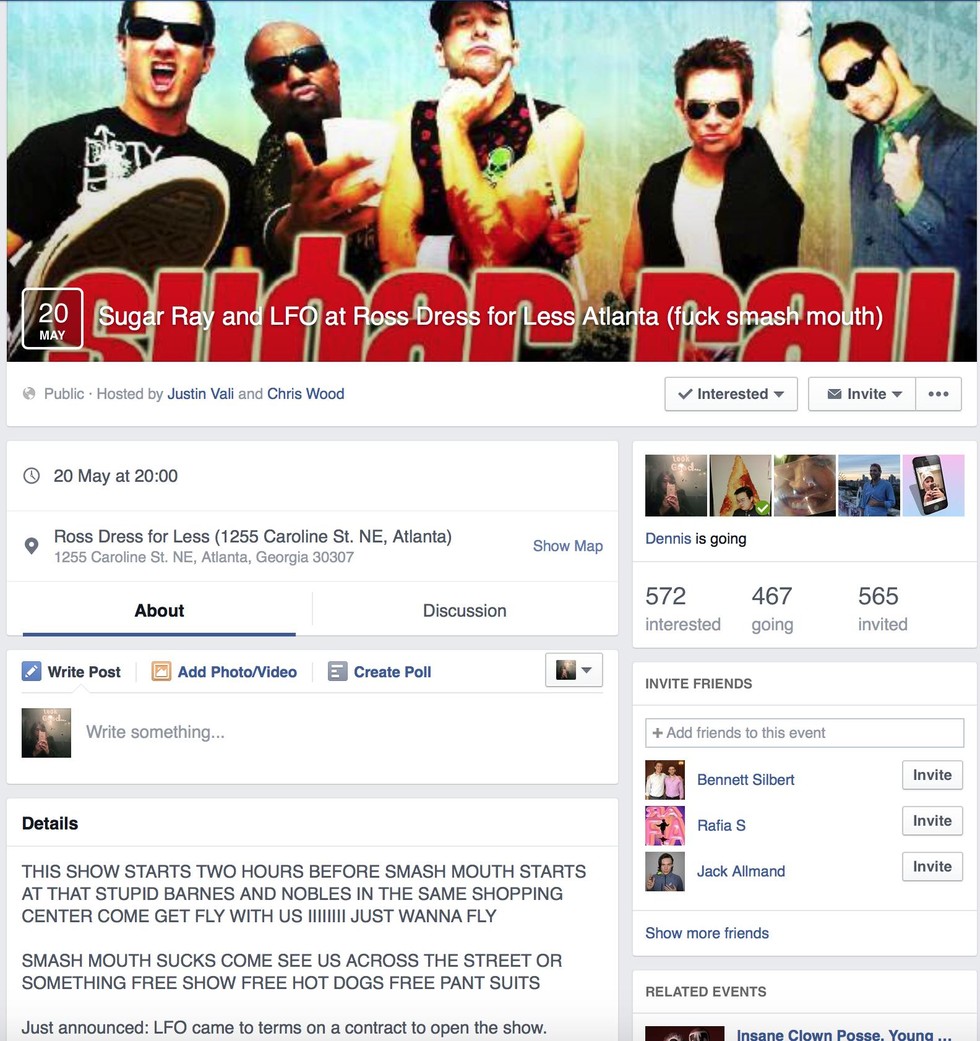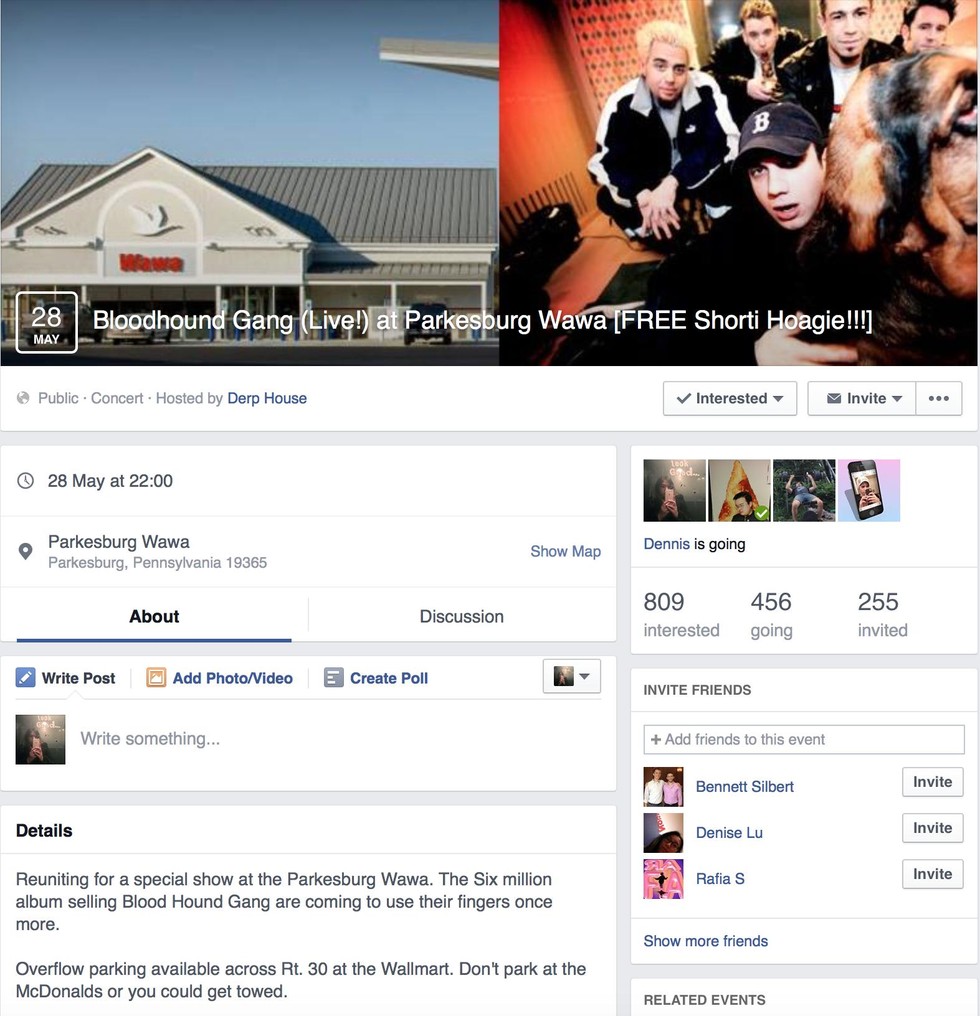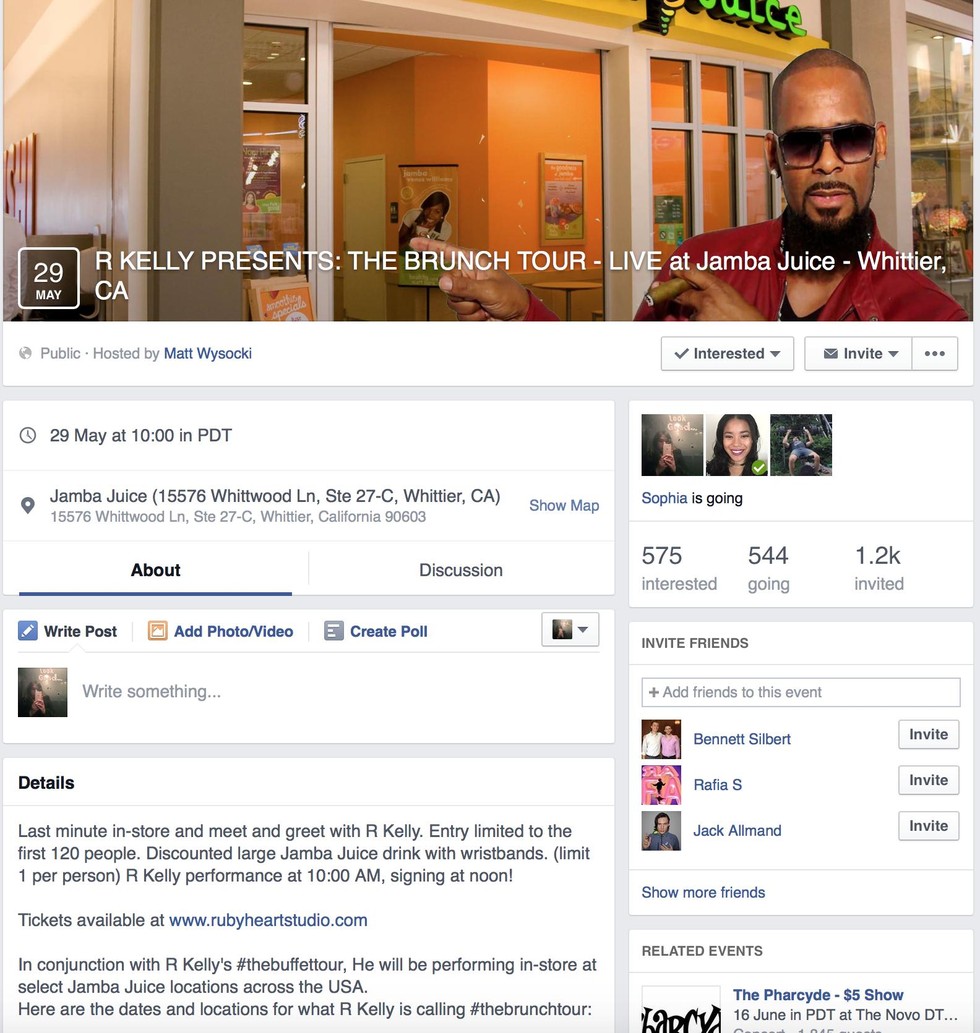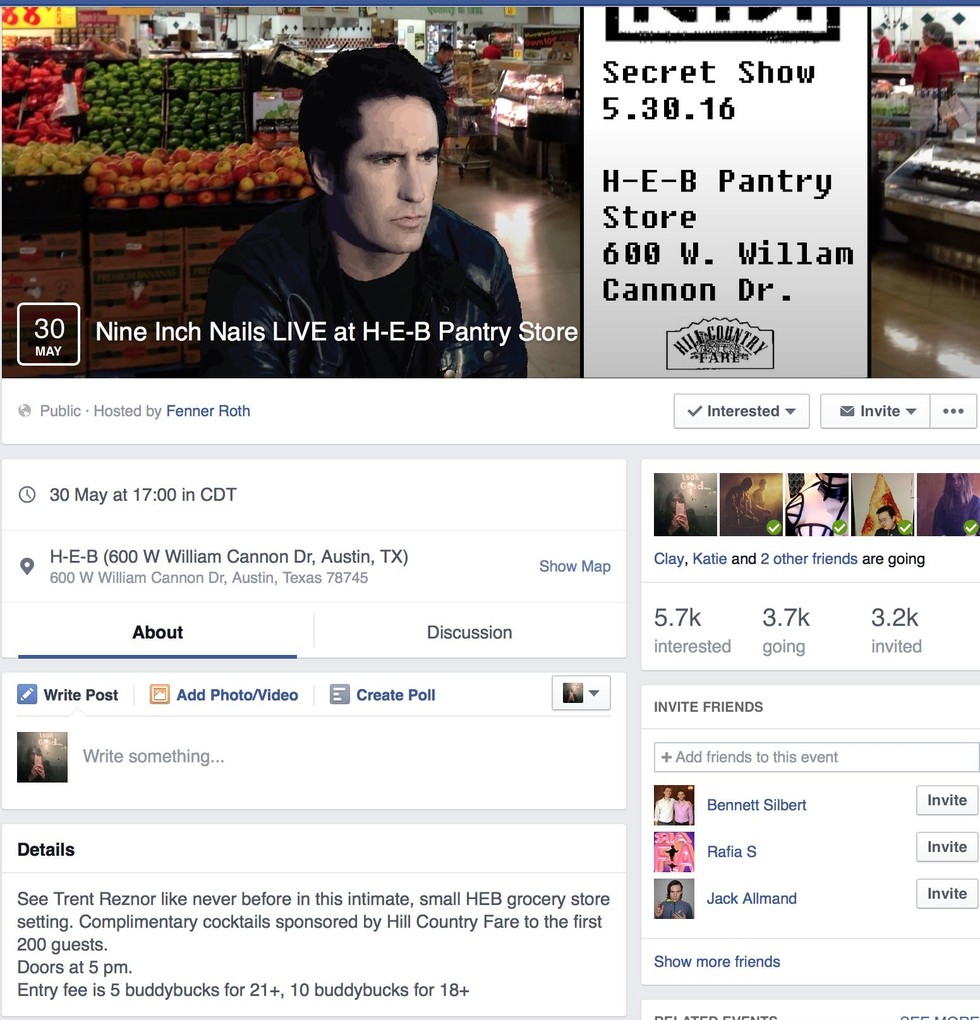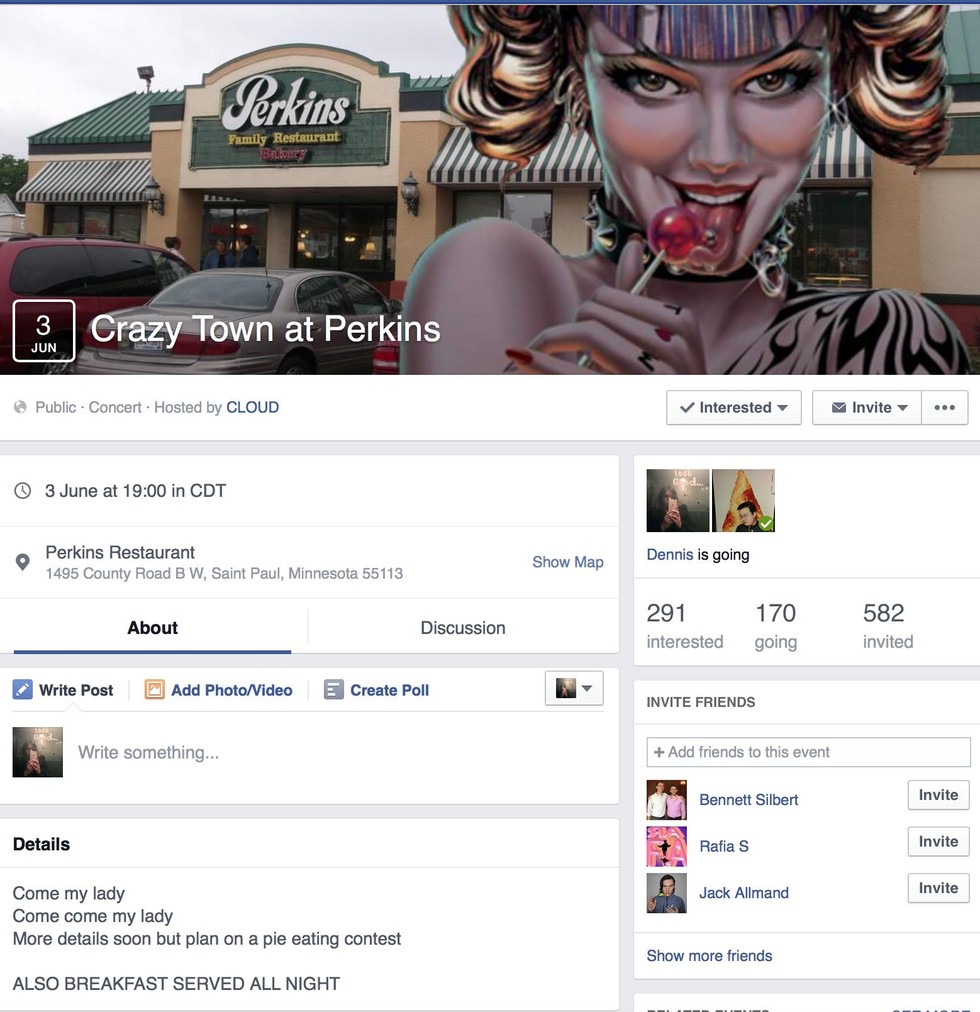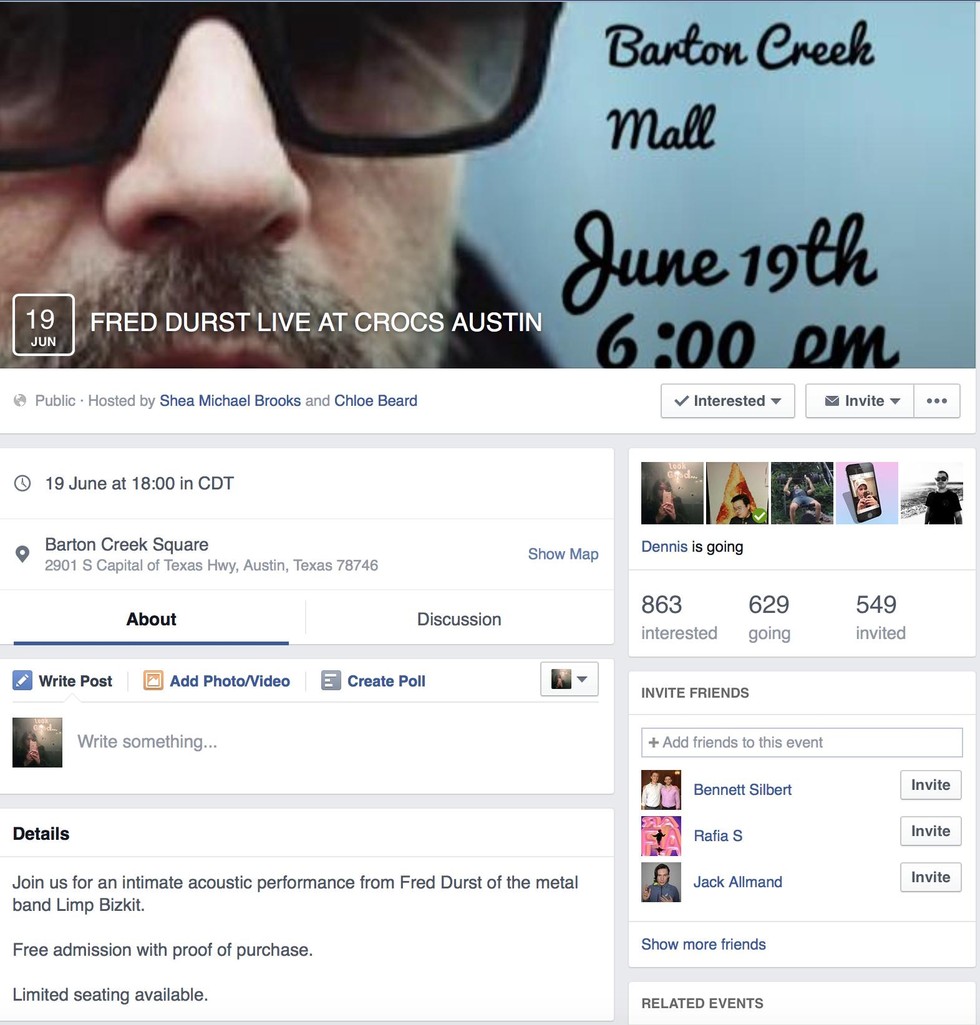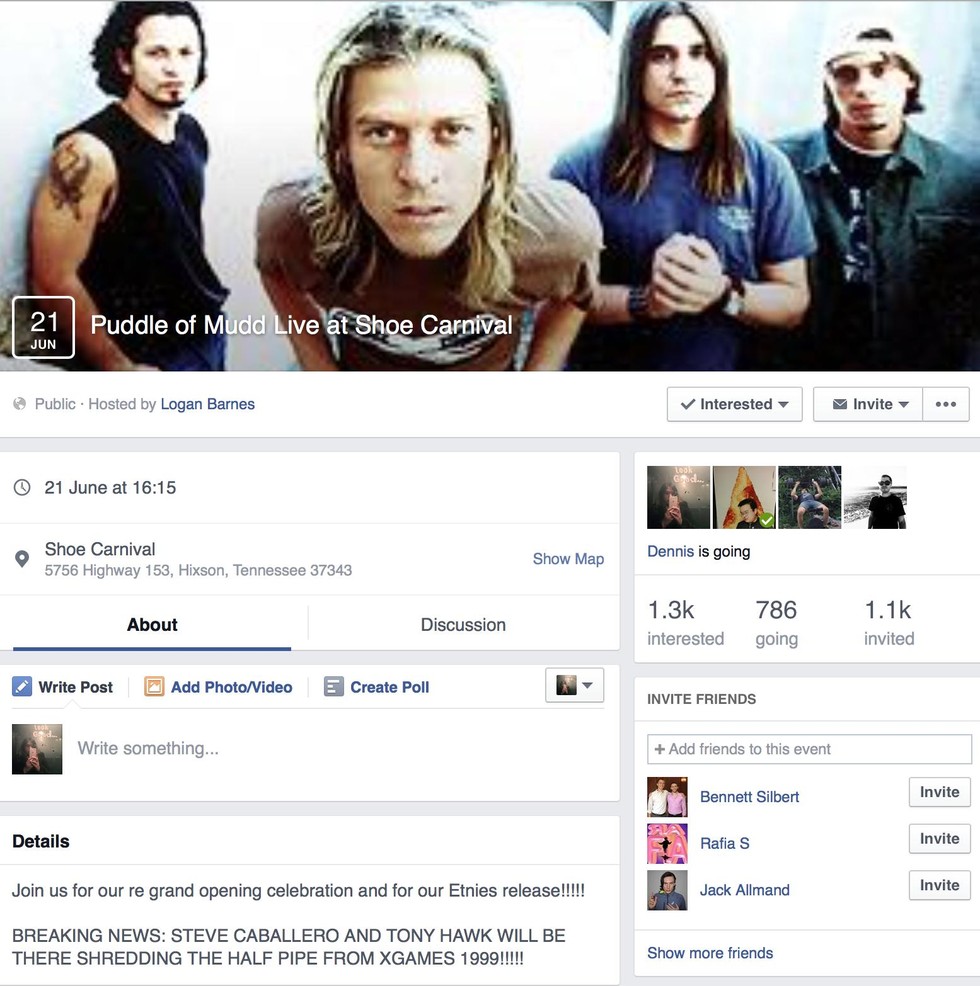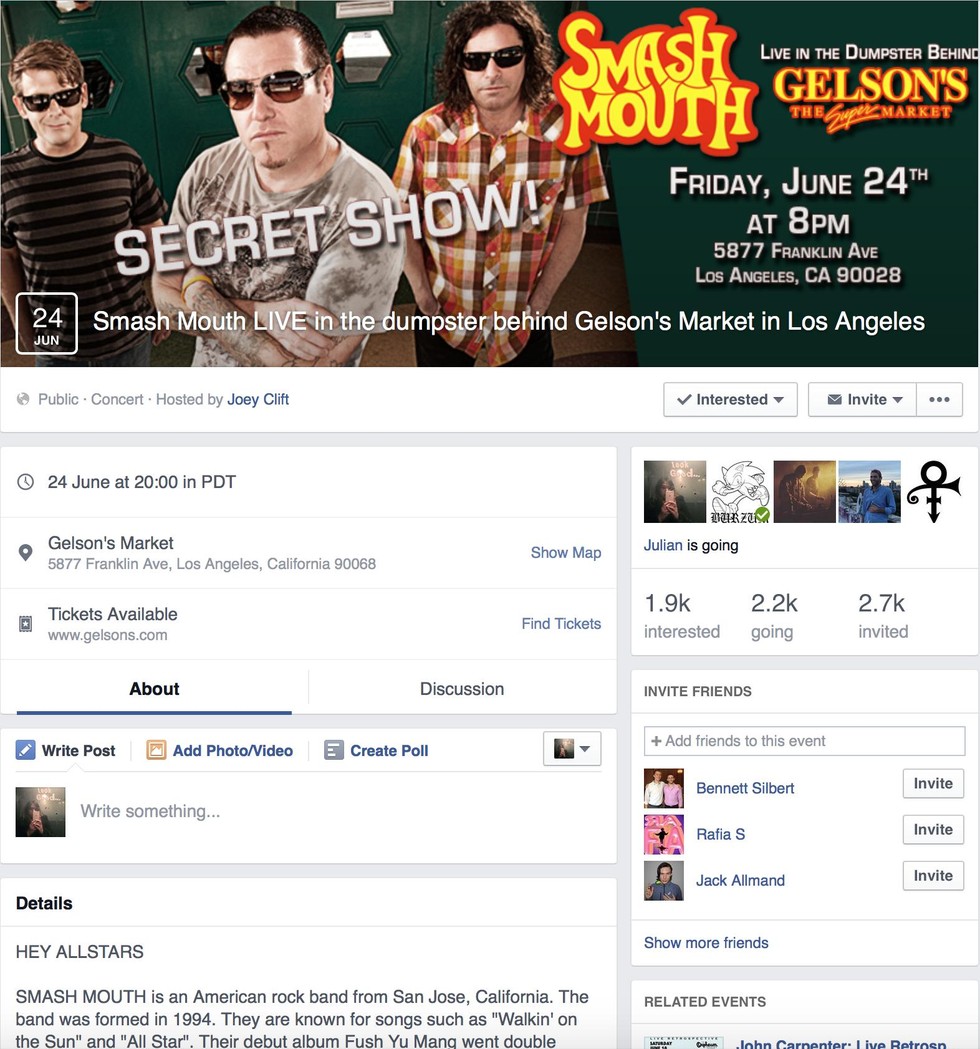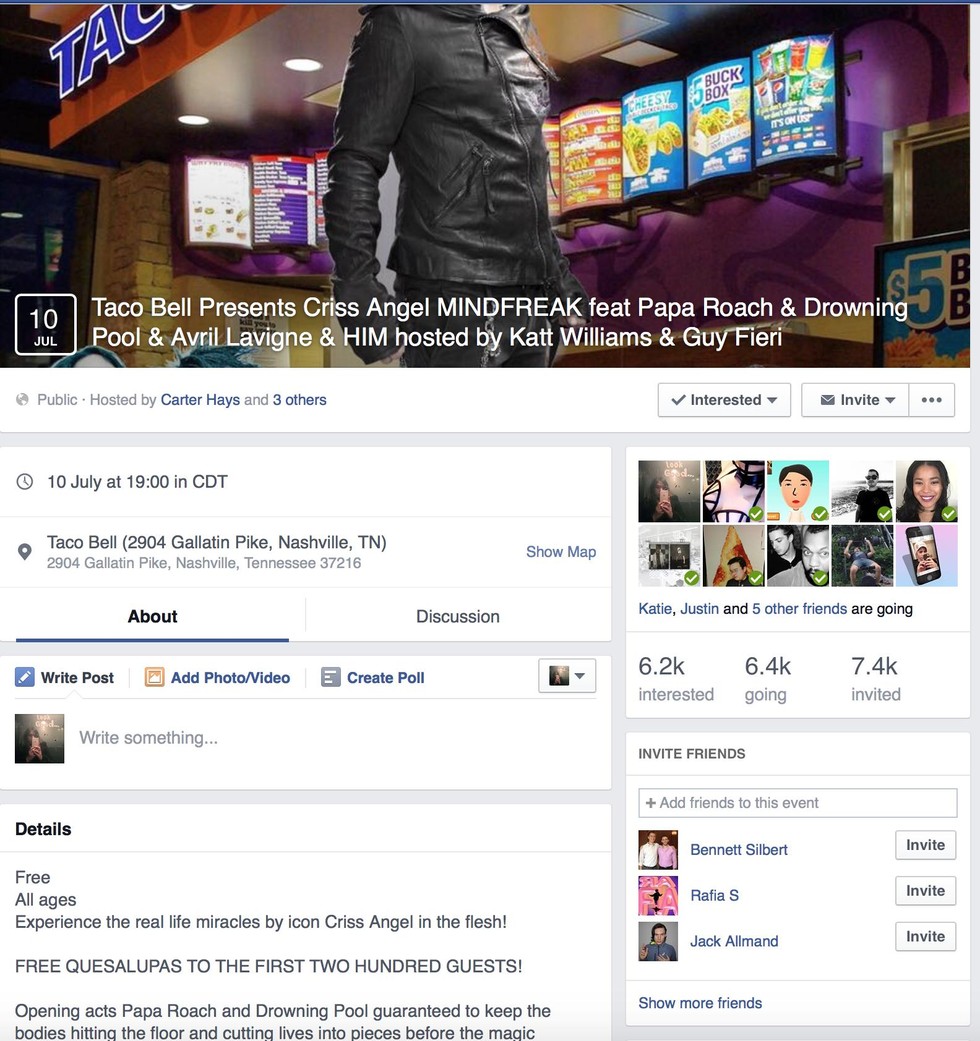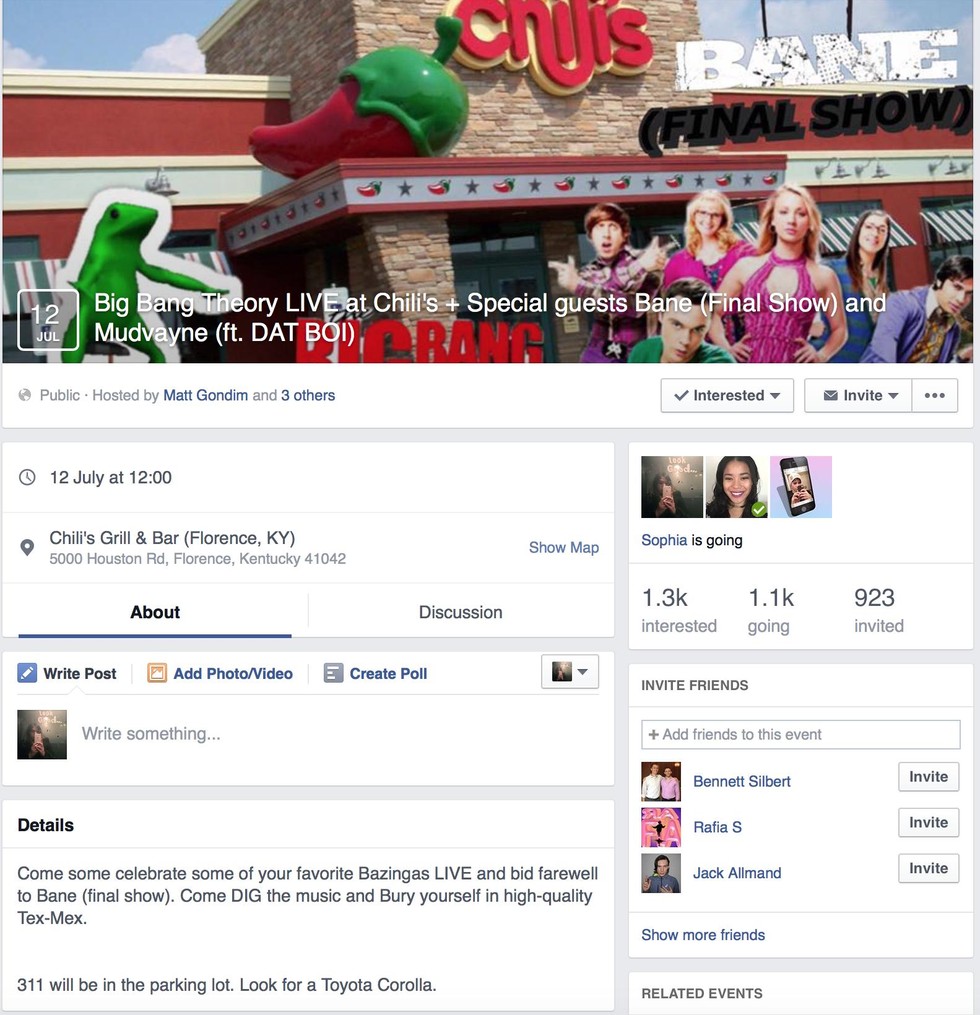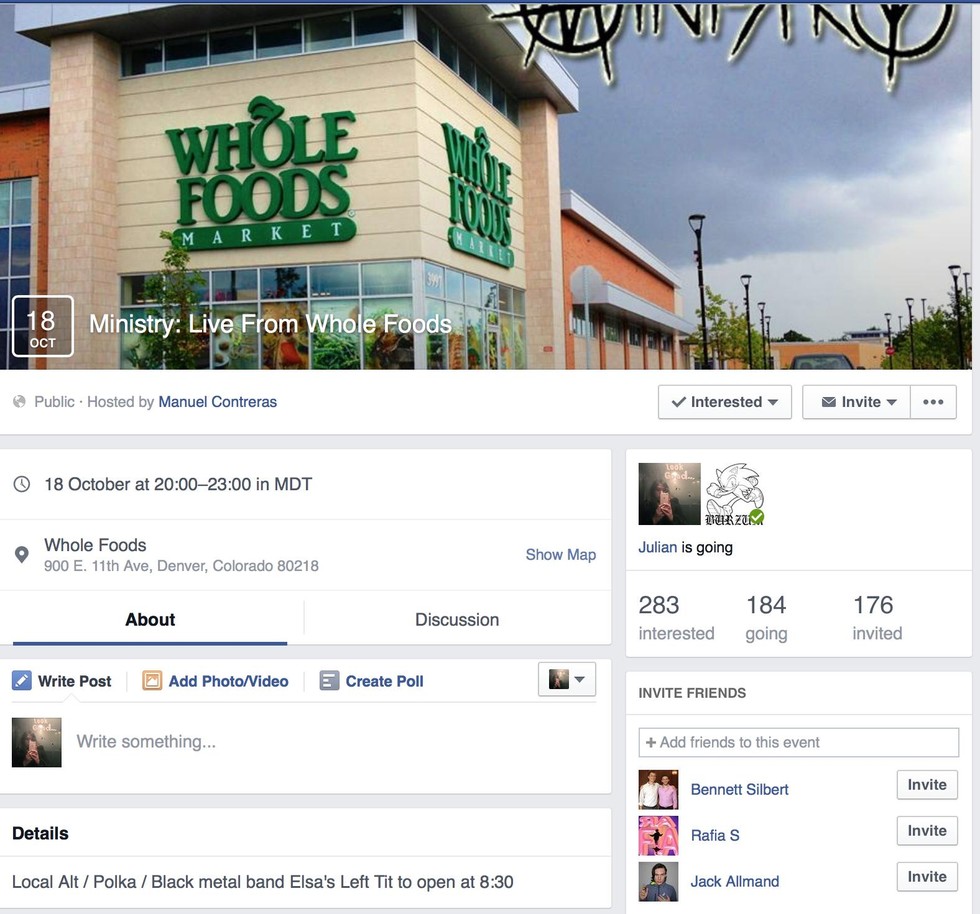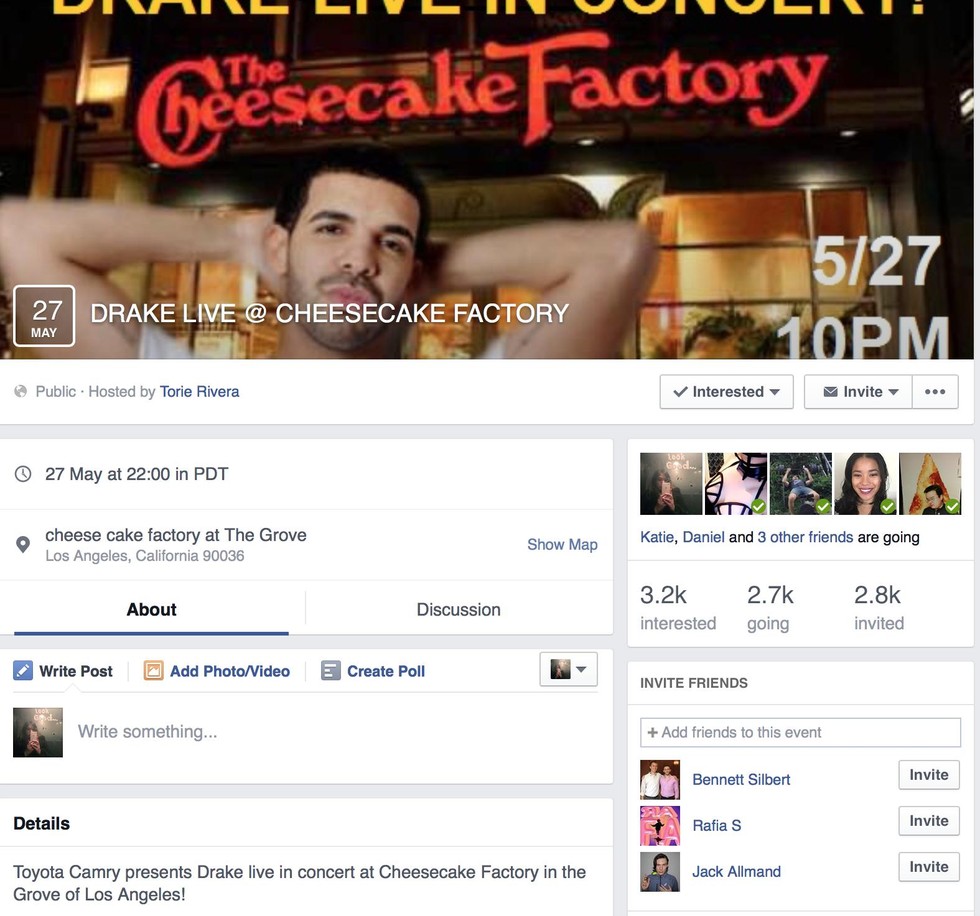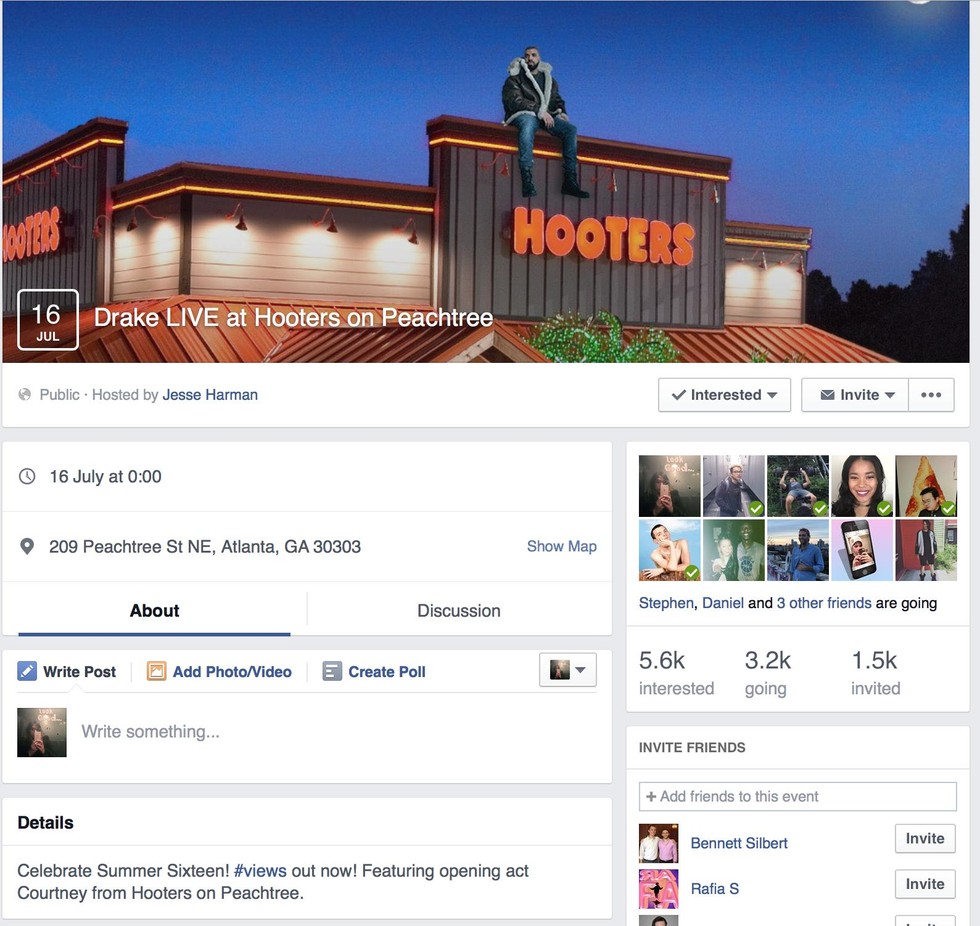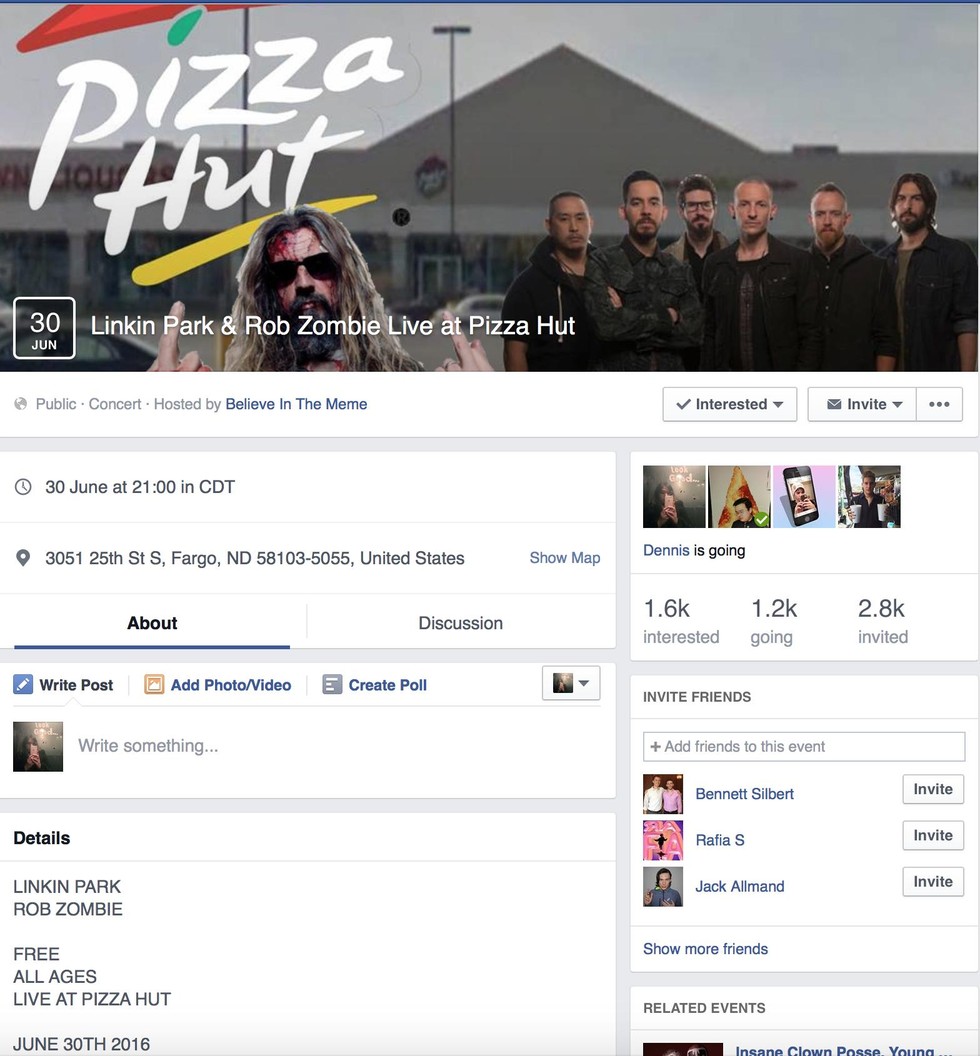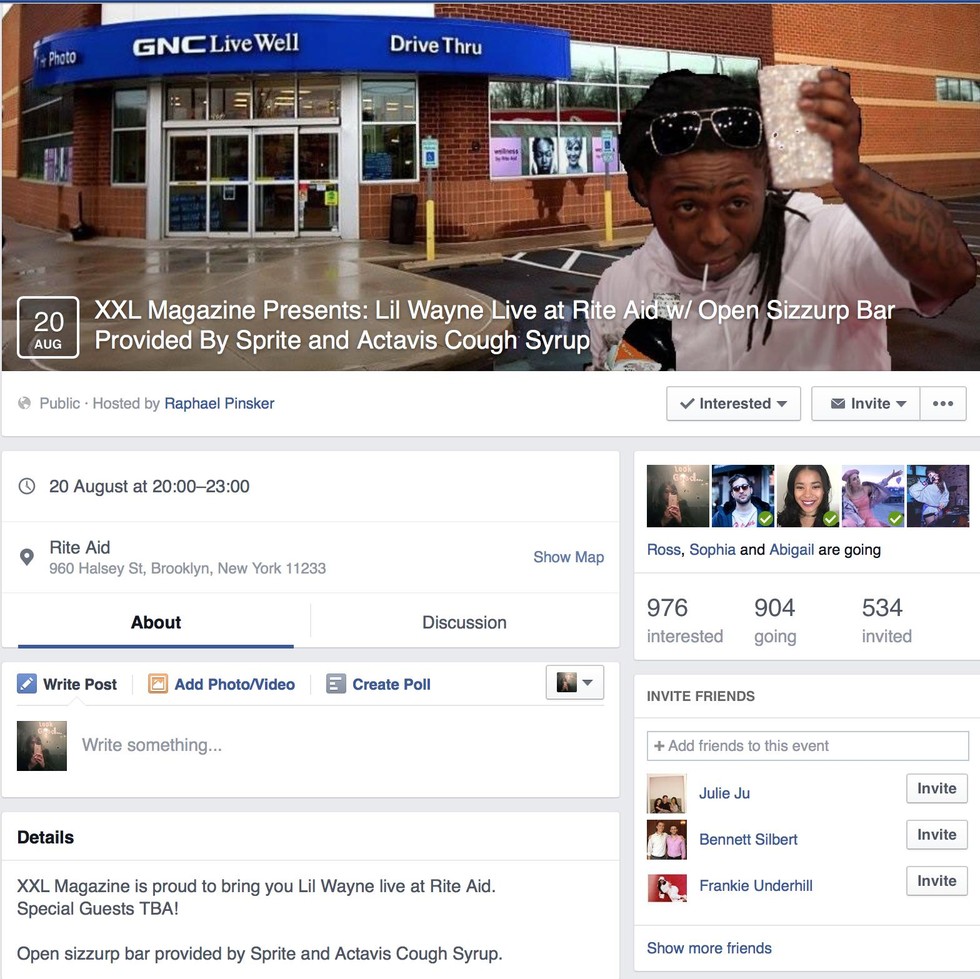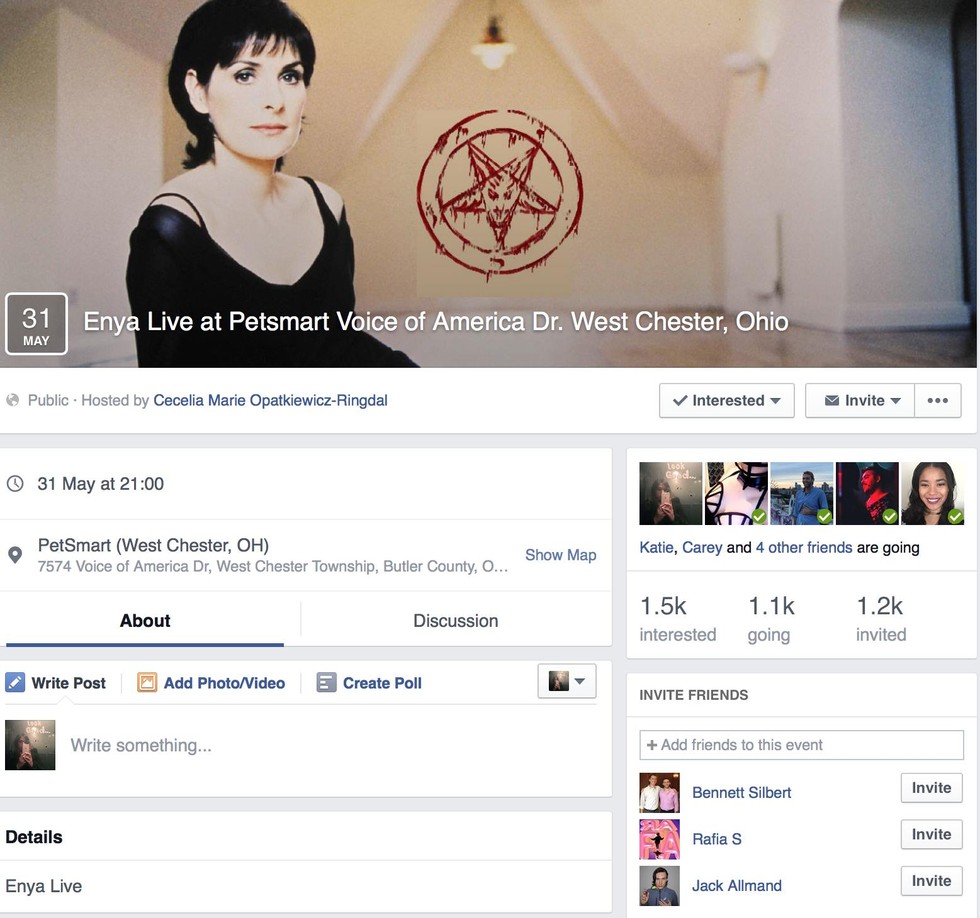 If we haven't already run out of early aughts nu metal to make fun of, that is. Which is probably why people have started branching out to politicians...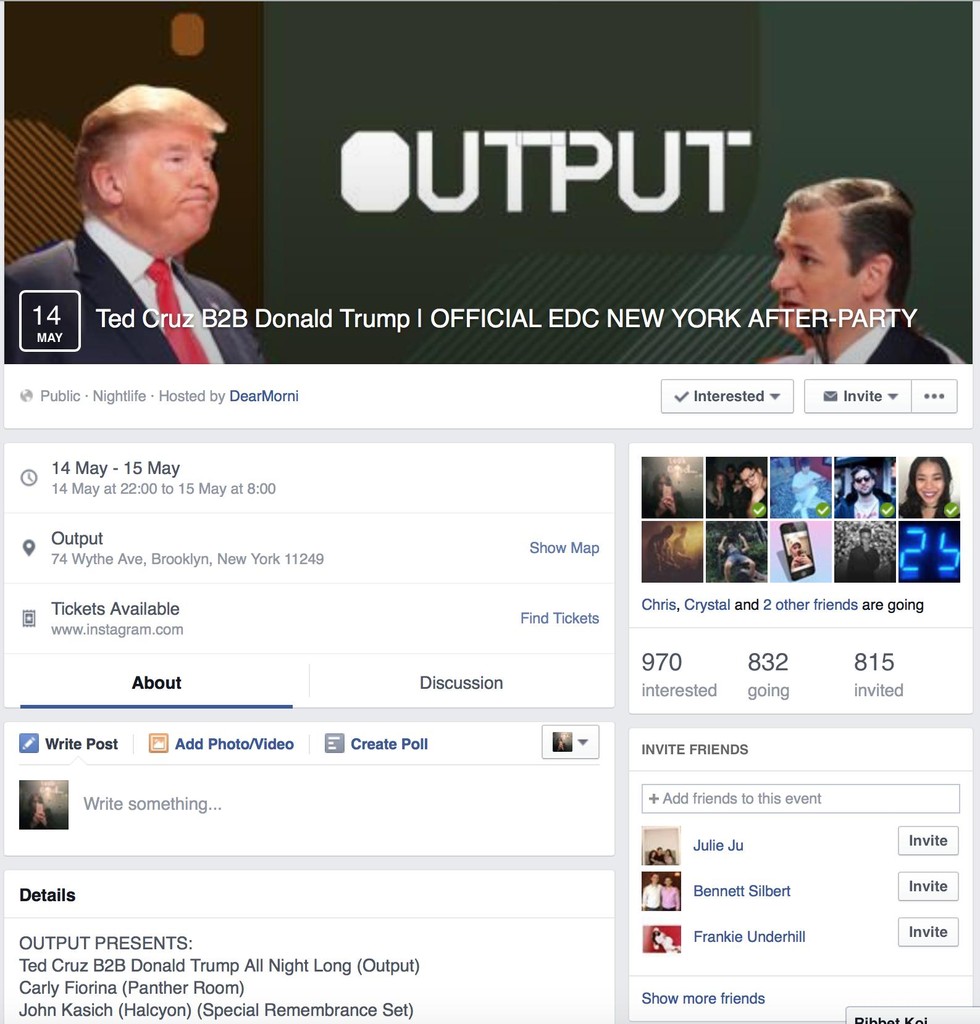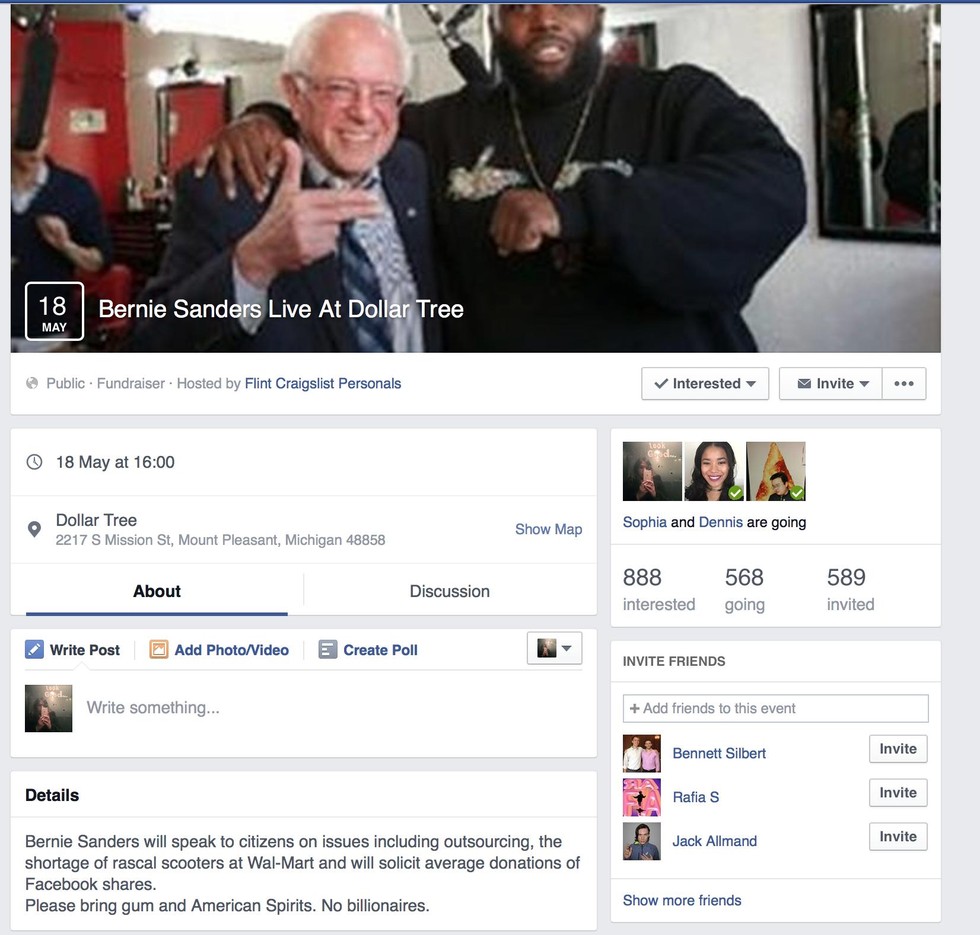 Sidenote: sincerest apologies to my IRL friends who've had to put up with my "research".