Comedian W. Kamau Bell has helped redefine the genre of political comedy through his supremely refreshing takes on race and socio-economics. Along with a successful career in stand-up comedy, Bell has made several forays into TV, including two seasons (2012-13) of Totally Biased with W. Kamau Bellon FX/FXX and his newly launched CNN docuseries United Shades of America, which sees him explore often-overlooked systems and subcultures in this country, like the KKK's continued presence in the South and the problems within America's prison system.
When did you first know you were funny?
As a little kid, I was an only child, [it was] just me and my mom for the most part. I grew up all over, but I was living in Indianapolis and Boston and cracking myself up and everyone around me. Probably when I went to high school in Chicago and had like two friends [was when I first knew I was funny] … I always thought they had job skills and I didn't. So it was really clear that I should pursue comedy.
Did you explore the Chicago comedy scene?
A little bit, but back then (this was a long time ago) the scene had died by the time I started. So there really wasn't a scene. You would go to the club and they'd have the same 10 comics lined up. Then I moved to San Francisco, and that's really where it all started.
Growing up, who was the first comedian you were inspired by?
The artist formerly known as Bill Cosby. [Laughs]
He who should not be named.
You have to say it that way. Seeing Bill Cosby and Eddie Murphy: Delirious were two things that made me go, "What is THAT?!"
Do you have any contemporary comedy people that you are inspired by?
Every working comedian is trying to figure out some way to have a Louis CK career, where you have ultimate control and don't have to be beholden to anyone. Not that I want to do the things he has done, but I think that he completely holds the reigns to his own career. Even comedians bigger than him don't necessarily hold the reigns to their careers, because they have a lot more responsibilities. Whenever I start to think that I'm working too hard, I think about Kevin Hart. He also has the reigns to his career, but I wouldn't want that much responsibility.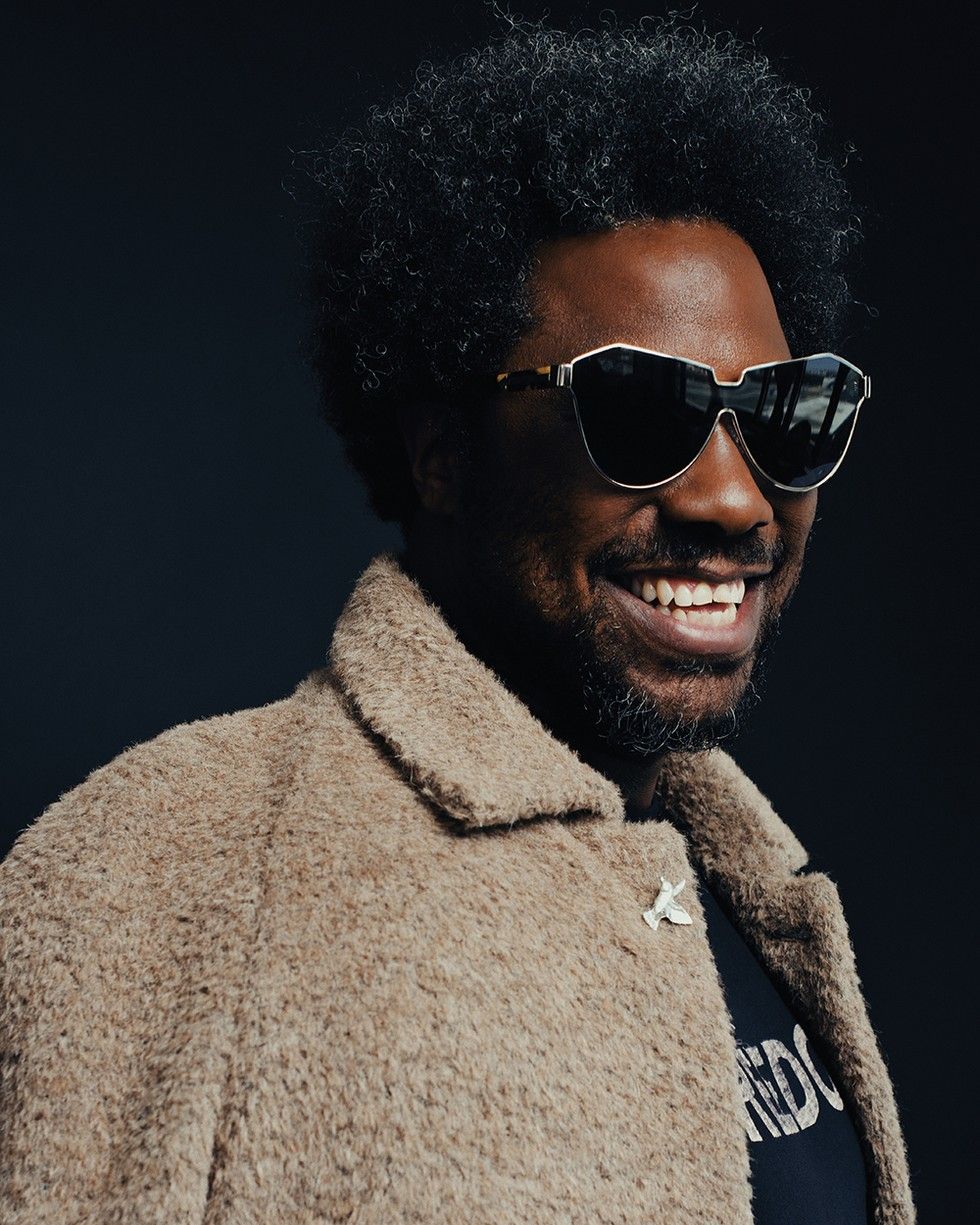 He's in every movie.

He's in every movie, but he's also keeping his abs tight. I prefer the Louis way, where you're in a couple movies, but then you just let your abs go.
What's a piece of advice for aspiring comedians in 140 characters or less?
Don't bullshit yourself. Be an honest self-critic of your work.
You've probably performed all over. What's a place where you felt like your comedy didn't land?
So many places.
Since you talk about race and things like that in your routines, have you ever performed in a place where people are a bit more conservative?
Conservative isn't usually the problem. I went to the Edinburgh Fringe Festival in Scotland. I did 28 shows in 30 days, and for the most part me and Scotland had to agree to disagree. They think America is so racist and backwards, but over there it's like, "Well, we don't like Arabs, but they're not really people, so that doesn't count!" It's like, don't you see that as being connected? I enjoyed the people at the festival, the people working the festival, but for the most part me and Scotland agreed that we shouldn't do it again. I'll go back to Glasgow, but not Edinburgh.
That's funny. I always think of that whole region as being very open-minded.
They think they're open-minded. It's that, "I'm open-minded about the things I'm open-minded about."
Since this interview appears in our 'Sexy' issue, can you share with us how being funny has or has not helped your sex life?
They say a sense of humor is an aphrodisiac, but it's only an aphrodisiac if you like where it's coming from. There's a difference between being a good-looking guy who's super funny and being an unattractive guy who's super funny. It can make anything better, but it doesn't necessarily do the job. I'm happy that I am funny, but I'm happier that I'm tall.
Grooming by Emily Amick

More comedians in our 'LOL XOX' series:Ellie KemperSeth MeyersCole EscolaJohn Early