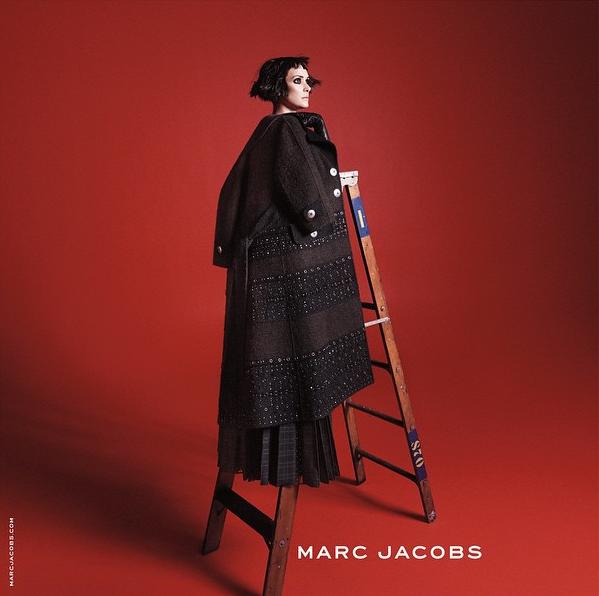 As if you weren't already dying a little re:
Cher
and
Willow Smith
's respective castings, the Marc Jacobs's Fall/Winter 2015 campaign has just unveiled a brand new face -- and it's none other than longtime friend/90s icon Winona Ryder.
Channeling a little Lydia Dietz, Winona looks absolutely adorable in her askance chop-bob, all big smiles and heavily lined eyes. But of course she would, seeing as how she's an old pro at modeling Marc's swag à la her
infamous shoplifting trial looks
and Jacobs's subsequent 2003 Spring/Summer campaign.