This Season of RuPaul's Drag Race's Untucked Is Must-Watch Drama
Now that we are at the mid-point (gasp) of Season 9 of Rupaul's Drag Race let's take a moment to acknowledge a recent but undeniable revelation about the new season: Untucked is refreshingly good again. The revered post-show kiki session that used to air immediately after the episode and has run exclusively on YouTube since Season 7 had, shall we say, waned in its relevance and signature fireworks in the successive seasons. Rupaul judge voice: "Untucked, once reliably meaty, you now beg the question: Where's the beef? I'm sorry but you're up for elimination…"
After the queens officially left the Interior Illusions Lounge for good two years ago, the more meandering and contemplative format left us missing the, well, illusion of the original iteration. Wither thou the garish neon accents, the earnest plugs of whatever sugary concoction from Absolut Vodka was on tap that week, or the overall foam core infrastructure? And most importantly the iconic theatrics. A quick Ru-fresher of the classics:
Tatianna & Tyra: Why are you talking?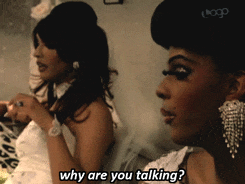 Mystique & Morgan McMichaels: B*tch, I am from CHICAGO!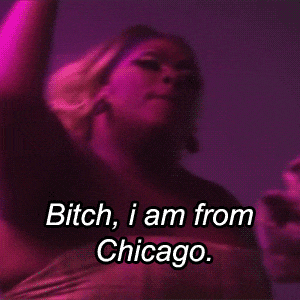 Shangela & Mimi Imfurst: You'll Never Be Glamour feat. Because I am What? SICKENING!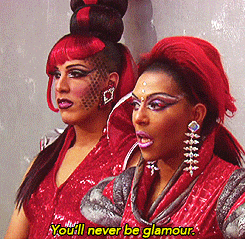 LaShawn Beyond & Jiggly Caliente: This isn't RuPaul's Best Friend Race!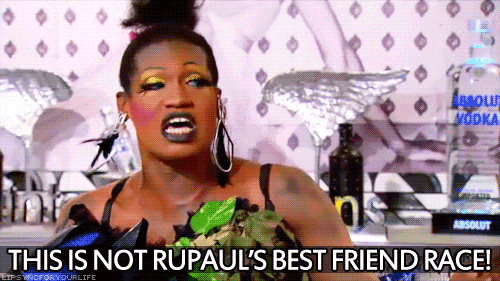 Alyssa Edwards & Jade Jolie: Backrolls?!*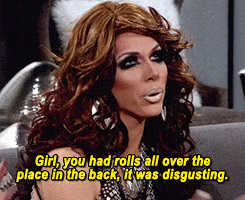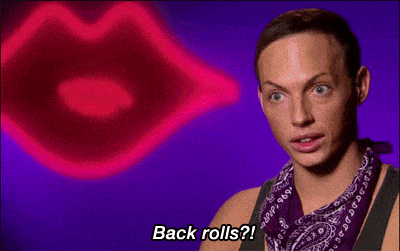 Laganja Estranja & Everyone: I Feel Very Attacked!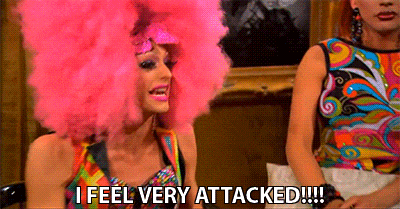 *most iconic
It is not clear how to account for why the new treatment did not allow for the kind of alchemy that produced such moments. Untucked post-Season 7 has been mostly the queens simply grading their runway critiques on labyrinthine sectional sofas, stepping out for smoke breaks on the soundstage, and generally biding their time before heading back out for the lip sync, with little narrative arc or histrionics; a sort of backlot Beckett punctuated by glints of Aurora Borealis crystals and Monday Morning Quarterbacking about an unwise Snatch Game choice perhaps. In short, it became a malaise-y and ultimately missable segment.
That is until season 9. In just six episodes there has already been a surfeit of gif-worthy, meme-inspiring encounters that have officially brought the RPDR staple back life. The first episode, dominated of course by the guest judge Lady Gaga, saw the pop icon come back for one on one critiques during Untucked which certainly elevated the endeavor and made it a must-watch.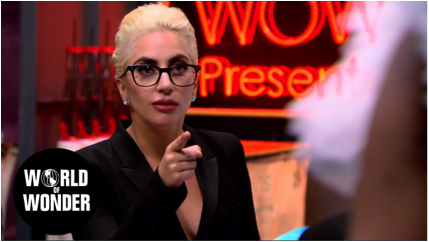 Follow that up with the Draggily Ever After episode which gave us Aja's viral tirade against front-runner, Valentina: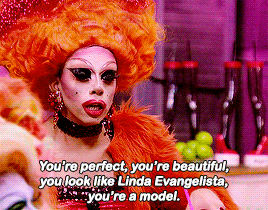 Someone's insta-ears must have been burning because, not long after, Evangelista herself acknowledged the moment as one for the RPDR HERstory books: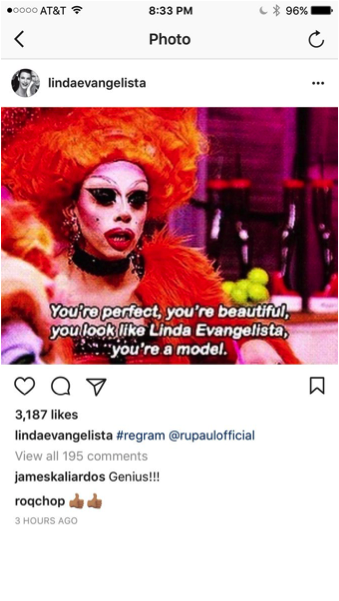 In another homage, there is this delicious Soundcloud club mix by AdamJosephProduction:
...which recalls the timeless "Alyssa Edwards : Drop Dead Gorgeous (B. Ames Mix)"

But Aja is certainly not the only queen serving up moments in the revitalized Untucked. There is, of course, the moody but endlessly watchable Nina Bo'nina Brown whose self-sabotaging neurosis blooms most fully within the expansive walls of the Untucked salon. Talk about #moods: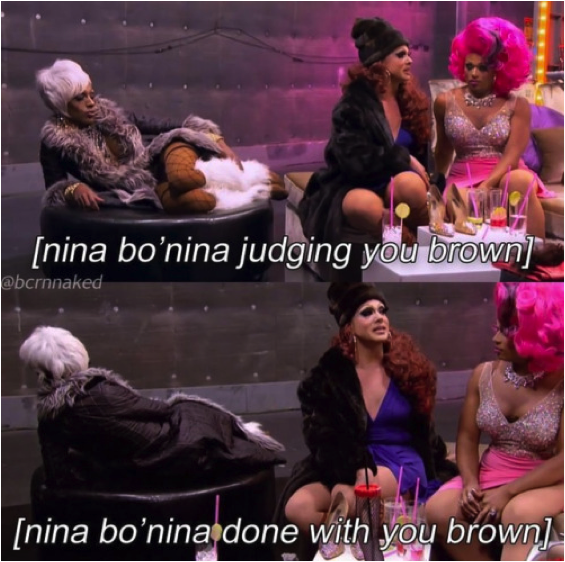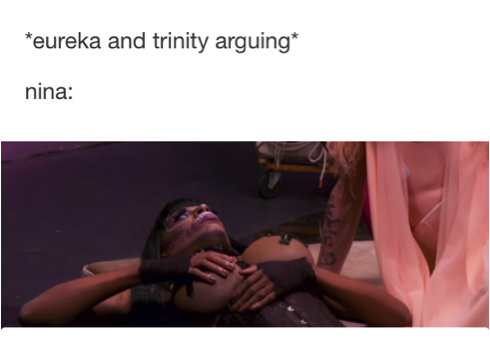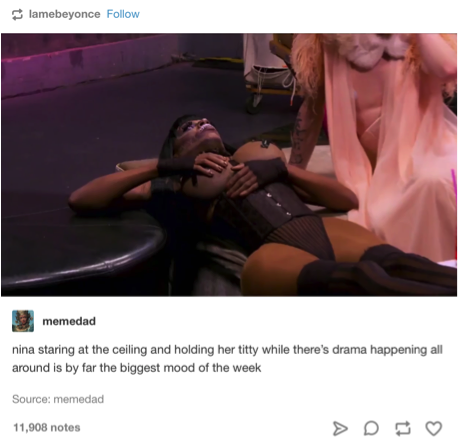 And not to be ignored are the trade-y production guys who are unenviably tasked with corralling the queens from the Main Stage to the Untucked set and back again but are pretty adorable, if embattled, in the process: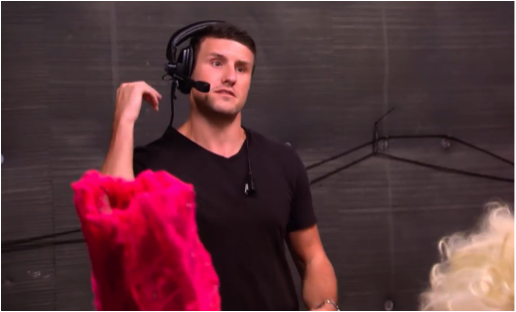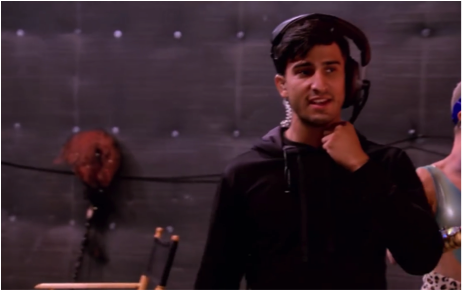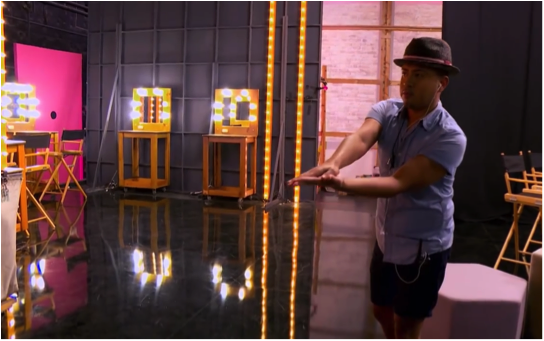 Absent any discernible change in the new Untucked treatment, the injection of energy and watchability into the half hour post-show is a credit to the season's dynamic and well-cast queens. Markedly more self-possessed with clear points of view earlier in the season than ever before (a benefit (or a casualty) of a new generation of queens who came of age watching the show and are well-versed in how to project and present your drag from the first episode) they are finally making the once-compelling but recently dragging segment required viewing for seasonal fans and RPDR kremlinologists alike. So for the moment and quite happily: "Untucked, you are safe, you may leave the stage…"