In our column United Nations of Style, we talk to the coolest, cuckoo craziest and most creative fashion designers around the world to hear what inspires them and what it's like to work in fashion where they live. This week we talked to Sam Leutton and Jenny Postle, the duo behind luxury London-based knitwear label Leutton Postle.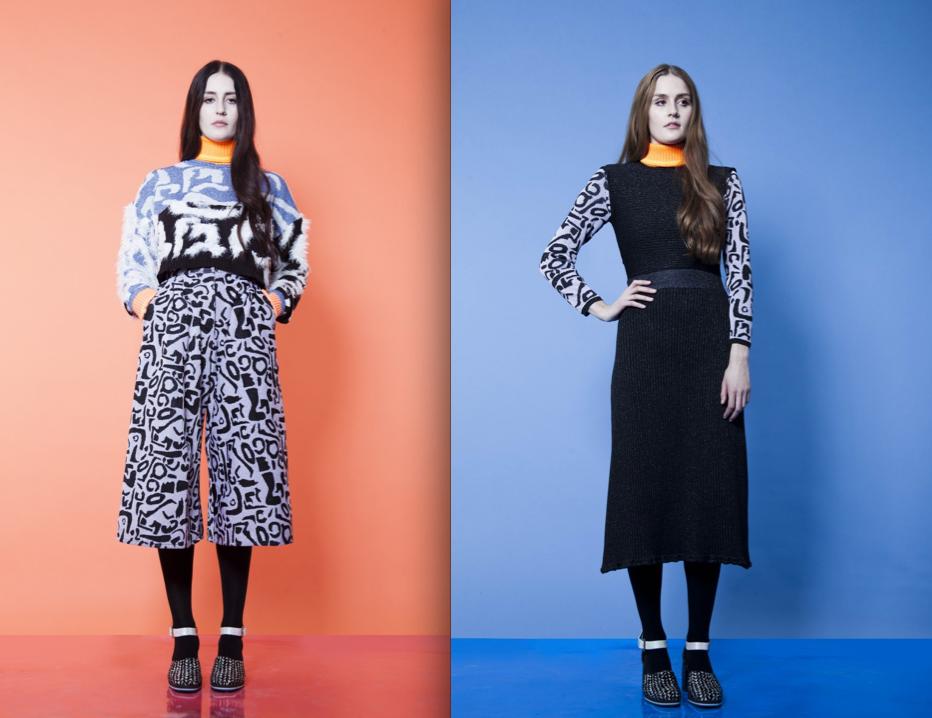 Leutton Postle A/W 2014


How would you describe your brand aesthetic?

Jenny: It's about colour, pattern and craft.
Sam: It's feminine and a bit loud.

Who and what are your fashion inspirations? Your design inspirations?

Jenny: The people around us, books, art, everything!
Sam: It's a question we get asked a lot but inspirations change often because there is so much to inspire us. The list is ongoing.

Describe your vision for your Autumn/Winter 2014 collection? 

Sam: The collection started with a doodle like pattern and some unique yarn textures then we developed it on the knitting machines from there.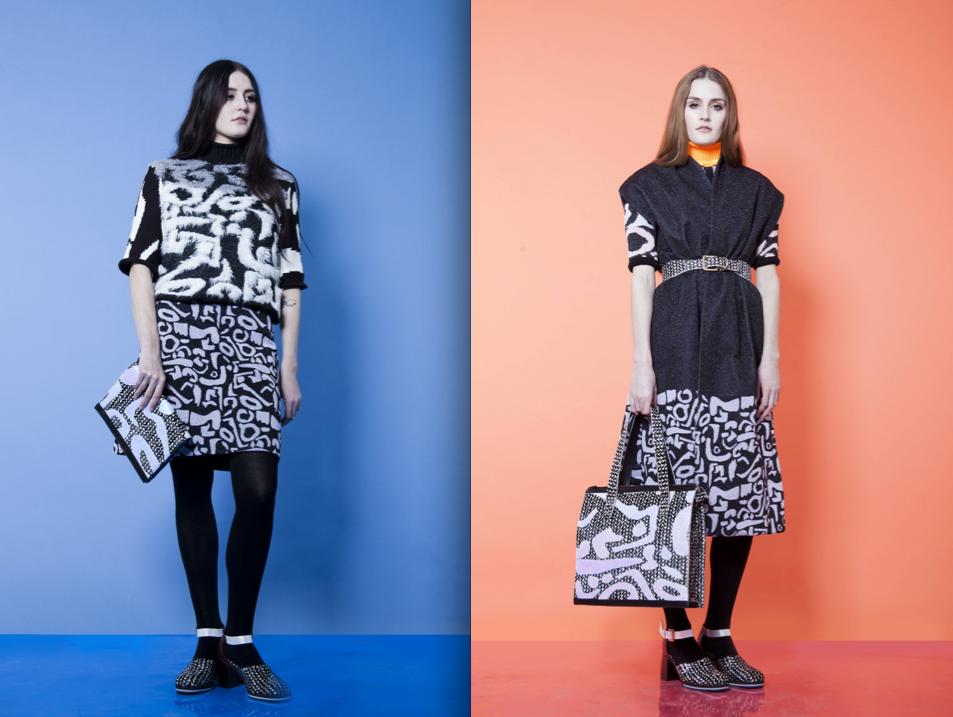 Leutton Postle A/W 2014

What is your design process and philosophy?

Both: We tend to design both separately and together. We design in a very free manner and our collections are usually very different to how we initially envisage. We are not the best at planning and we're not very organized, but this allows for a very dynamic approach to design.

Who do you dream of dressing?

Jenny: Hilary Clinton presently (!) and the Spice Girls in the past.
Sam: Mariah Carey for her new tour or Lena Dunham.

If you weren't in fashion, what would you be doing?

Jenny: Something to do with food or events management.
Sam: Something with my hands.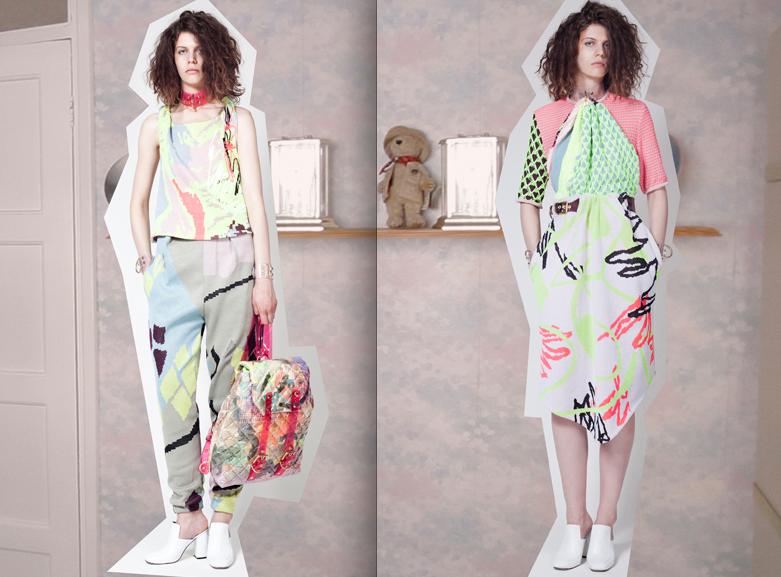 Leutton Postle S/S 2014

Describe the fashion and design community in your city.

Both: London's fashion community is a very close knit group of people who have known each other since college. [Ed. note: Jenny and Sam met as BA students at Central Saint Martins in 2005.]

How does the atmosphere of your city affect/influence your personal style?

Both: A lot. London is incredibly influential. We often don't realize how much until we leave. There's a freedom to not give a fuck, which is, well, freeing.

What do you think is the most exciting thing about modern fashion?

Jenny: How quickly it moves and how everyone can access it.
Sam: The youth and the fact that they are constantly penetrating the industry with fresh ideas.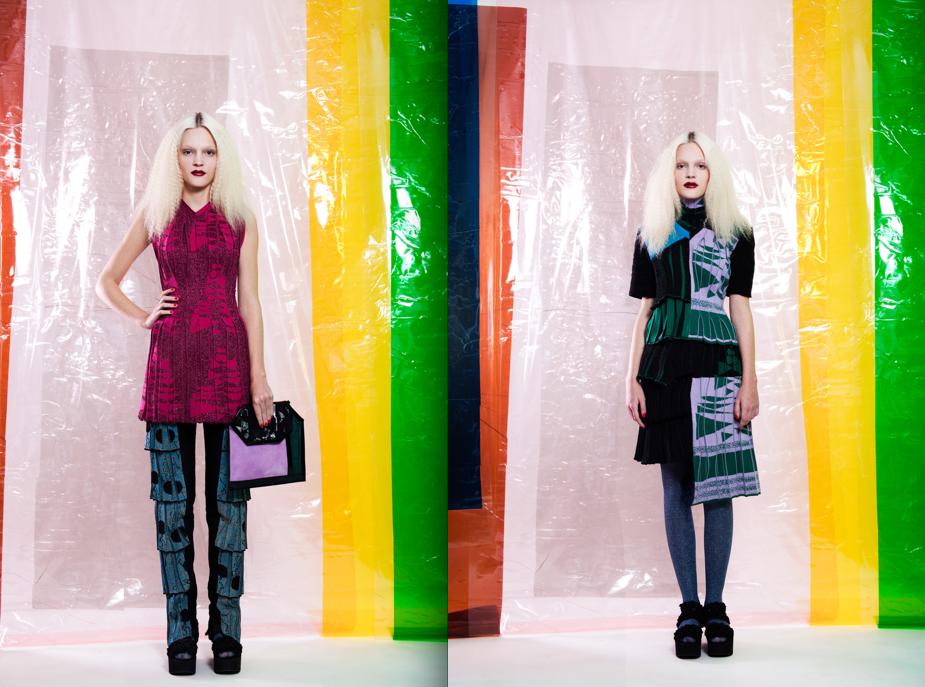 Leutton Postle A/W 2013

Conventional "craft" and luxury fashion aren't usually lumped together - what inspires you about that combination?

Both: We just love traditional craft techniques and I think more and more we're seeing people come back to them.

Describe the Leutton Postle girl.

Jenny: FUN
Sam: Open-minded, liberal and light-hearted

How did you two meet? Any fun stories from the beginning? 

Both: Once we went to a fancy dress party that was suppose to be circus-themed. Jenny was a lion and I was a lion tamer, but when we got to the party no one else was dressed up...

What do you know now that you wish you had known when you started out?

Jenny: Concentrate on the business side, not just the creative!
Sam: Yes, we went into business quite blind with regards to that.






What have been your favorite moments so far as a brand, as designers, as friends?

Jenny: SS12 (our first show) and making our SS14 and AW14 films
Sam: Every collection is a victory!

What's next for Leutton Postle?

Both: We wish to continue to develop our signature aesthetic and allow it to mature with us, opening up our market to a wider age range.