Now that the finale of Season 4 of Downton Abbey has left us bereft at the thought of not spending every Sunday with the creme of English aristocracy, we've decided that instead of wallowing in self pity we'll spend the time 'til Season 5 debuts (sometime in Winter 2015) coming up with our own ideas for plot twists. And, lucky for us, the truth is sometimes stranger than fiction -- many Downton storylines in past seasons have been inspired by real life.

As an American-born heiress-turned-Countess, Cora is no doubt inspired by Consuelo Vanderbilt who was married off to the Duke of Marlborough by her social climbing ultra rich mother, Alva. In the season finale Shirley Maclaine who plays Cora's mother, even makes reference to Alva and Consuelo. The Duke of Kent, younger son of King George V and Queen Mary, was a wild party boy before settling down with Marina, Princess of Greece. He was allegedly a cocaine addict who had an affair with an African American jazz singer named Florence Mills. Sound familiar? And last but not least, the evil nanny who abused poor little Sybbie also bore a bit of similarity to the Duke of Windsor's nanny who would pinch him whenever she passed him to his mother Queen Mary so his howls would make everyone think the baby was only happy with the nanny and not his nasty mum.

So without further ado, here are Mr. Mickey's real life stories that would make good inspiration for new characters joining the Crawley clan at Downton Abbey.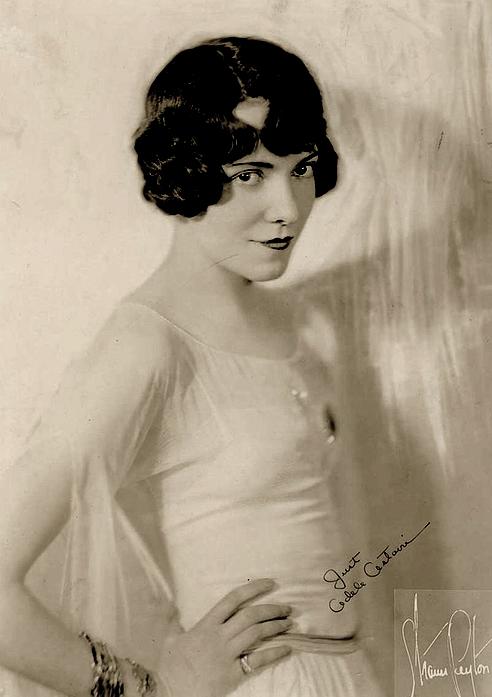 1. Adele Astaire

Before Ginger Rogers, dapper legend Fred Astaire's original partner was his vivacious sister Adele. They were the toast of London when they went there to perform in 1923 and Adele was a modern girl flapper, creating a sensation like Joan Crawford did in movies like Our Dancing Daughters. Constantly in the papers, she married Lord Charles Cavendish, second son of the Duke of Devonshire. Supposedly when she met her future in-laws, the Duke and Duchess, they were seated at the opposite end of a vast library at the ducal home. Adele allegedly turned cartwheels the length of the room, landing at the Duke's feet and saying, "Hello."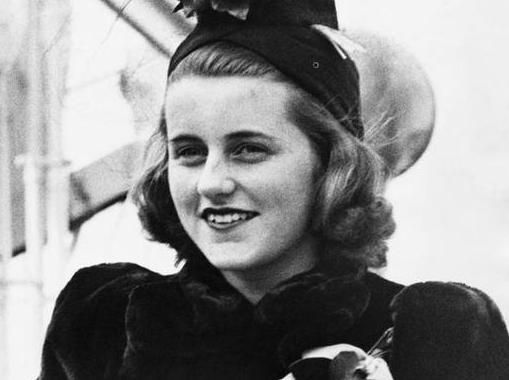 2. Kick Kennedy

Kathleen 'Kick' Kennedy was the favorite sister of future president John F. Kennedy and the most glamorous of all the children of Ambassador Joseph P. Kennedy and his wife Rose. Her father was the American ambassador in London in the late '30s and Kick created a sensation with her good looks and sparkling personality. She fell in love with and married Billy, Marquess of Hartington, heir to the Duke of Devonshire. Those Devonshires sure like a fun American girl! It created huge family drama because Kick was a Catholic and the Marquess was a Protestant. Billy was tragically killed in the war just months after they were married. Kick stayed in England and died in 1948 in a plane crash with her British boyfriend Earl Fitzwilliam.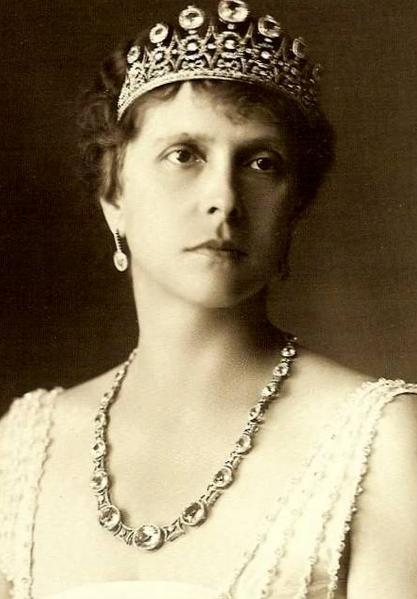 3. Princess Alice of Greece, mother of the Duke of Edinburgh

Princess Alice of Battenberg was the beautiful and deaf great-granddaughter of Queen Victoria who married Andrew, the son of the King of Greece. She had 4 daughters and a son, the current Duke of Edinburgh, husband of Elizabeth II of Great Britain. In 1930 she was committed to a mental hospital after having religious delusions about believing she was married to Christ. Later she became a nun following in the footsteps of her aunt, the Grand Duchess Elizabeth of Russia who founded the first order of nursing nuns in Russia and was later killed by the Bolsheviks.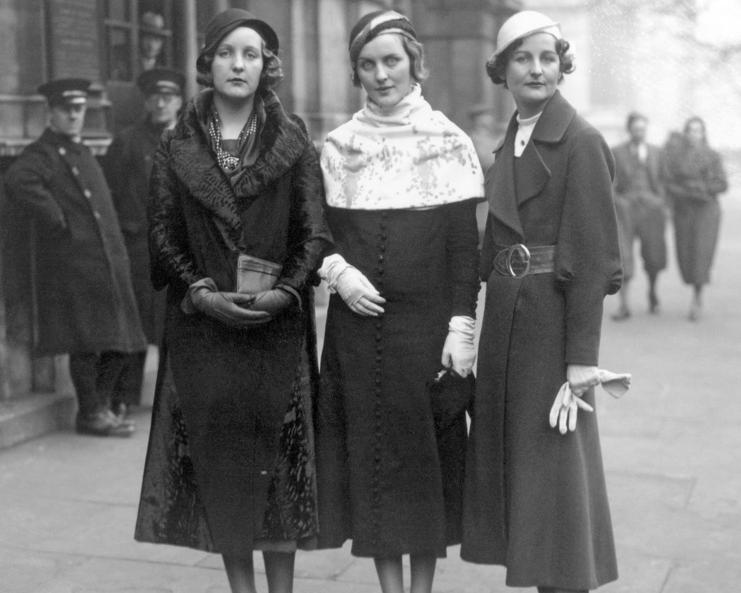 4. The marvelous Mitford Sisters

You can't talk about entertaining British aristocrats without spending hours on the the Mitford sisters, daughters of Lord Redesdale. Six 'Honorables' who were darlings of the society columns and are immortalized in the books of eldest sister Nancy who used her wildly eccentric family as inspiration for classic literary efforts like The Pursuit of Love and Love in a Cold Climate (Hello! Lady Edith can create a literary sensation with a book based on the romantic exploits of her sisters!) . The most beautiful, Diana, married Bryan Guinness and had two sons before leaving him to live in sin with Sir Oswald Mosley, leader of the British Union of Fascists. After Mosley's wife (the daughter of Lord Curzon) died, Diana married Mosley in the Berlin apartment of Joseph Goebbels with Hitler as the witness. Jessica, a devout communist, ran away with a distant cousin to fight in the Spanish Civil War before moving to America. Unity, obsessed with Hitler, moved to Munich and hung out at Hitler's favorite restaurant until she met him and became friends with him. When England declared war on Germany, Unity shot herself in the head and lived. She was sent back to England creating tabloid frenzy. Pam married a famous physicist and the youngest Deborah married the eventual Duke of Devonshire (younger brother of Kick Kennedy's husband Billy, Marquess of Hartington). Talk about plentiful inspiration!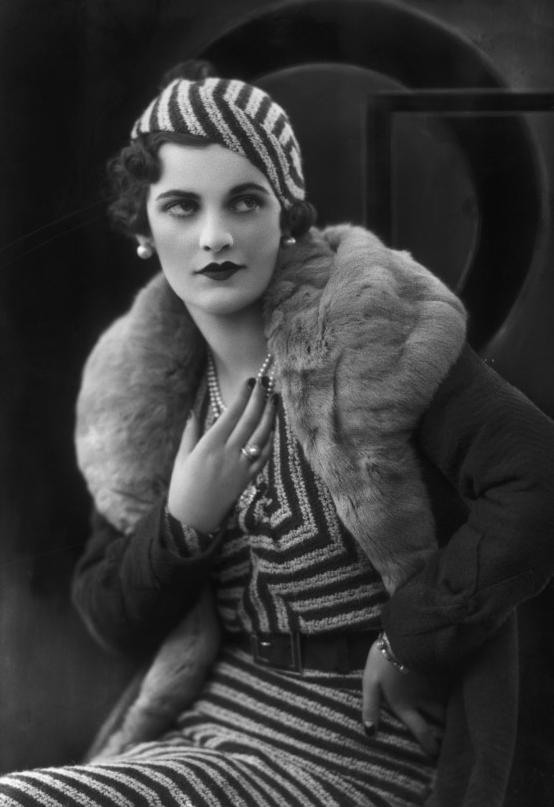 5. Margaret, Duchess of Argyll

The gorgeous clothes horse Margaret, Duchess of Argyll made headlines for every sartorial choice she made but the biggest headlines were made during her divorce battle with her husband the Duke. What's know for sure is that Margaret fell down an elevator shaft, hitting her head. Allegedly the head trauma caused her to become a voracious nymphomaniac. At the trial her husband (whom Margaret claimed was an evil vindictive alcoholic) claimed Margaret slept with dozens of men and legend has it he produced photographs of the Duchess nude save for her signature triple strand of pearls in the company of either one or two nude men (letter alleged to be film star Douglas Fairbanks Jr and a cabinet secretary). Margaret lost the lawsuit.