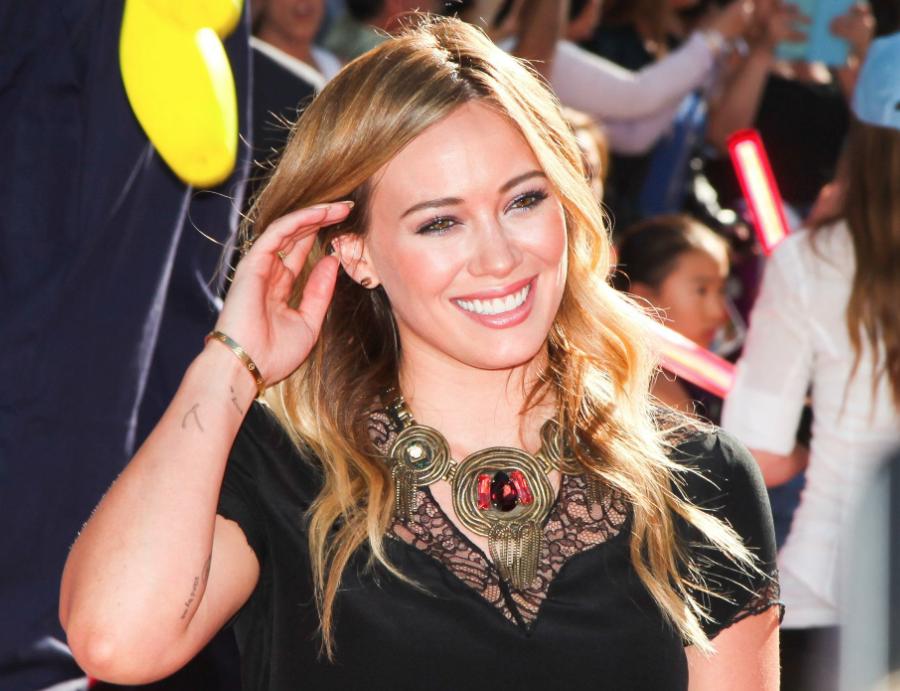 Photo by Aleks Kocev/
BFAnyc.com
Like a true single
Brooklynite
, Hilary Duff is doing what we're all doing: swiping through endless pictures of dudes showing off their chest plate tattoos or posing with tigers on Tinder in a quest for love. Like fellow celebrity
Leonardo "Leonard" DiCaprio
before her, Duff is the latest famous person to go on the dating app -- but she's actually following through.
She told Ryan Seacrest
that she went on a date with "Tom," who took her for a delightfully plebian round of bowling. But sadly, it sounds like her rendezvous was as lackluster as the Tinder dates the rest of us non-famous people are forced to endure.
When Ryan pressed Duff on any feelings she may have for her first Tinder suitor, she gave a decidedly non-plussed, "Um, I don't know, I don't know how I'm feeling. We'll see how it goes" before revealing that she has a second date with a different guy lined up this week. All of which just goes to show once and for all, that stars and the dates stars go on are unfortunately just like ours. Not that any of this is going to stop us from trying to score a booty call from Leo by wooing him with how remarkably regular we are...just sayin'.