Just in time for the release of Star Wars: The Force Awakens this weekend, Reuters (via Business Insider) tracked down a Ukrainian man who not only dresses like--but also legally changed his name to--Darth Vader.
Darth Mykolaiovych Vader spends his life in Odessa, Ukraine in complete homage to the infamous galactic overlord, wearing the full Vader costume when he is in the home and out in public.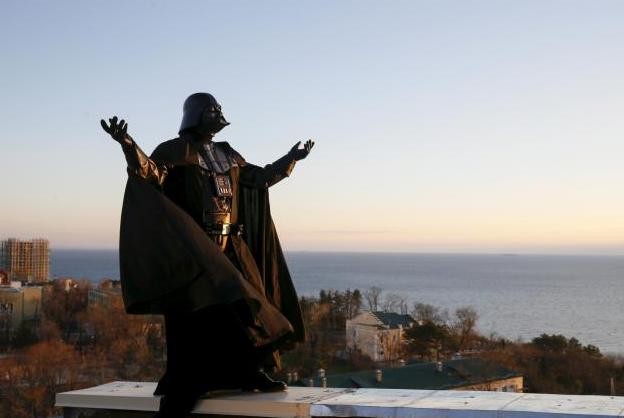 Married with three children, Mr. Vader has been making a go of politics since assuming this identity.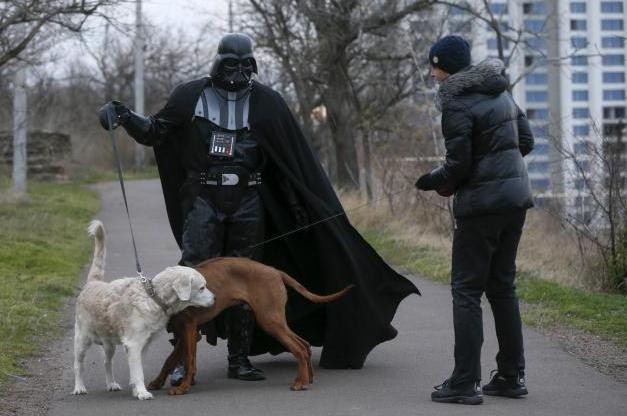 In October, he ran to be Odessa's mayor, and actually came in 15th out of 42 potential candidates--not half bad, considering a horde of his supporters spent his campaign dressed like stormtroopers.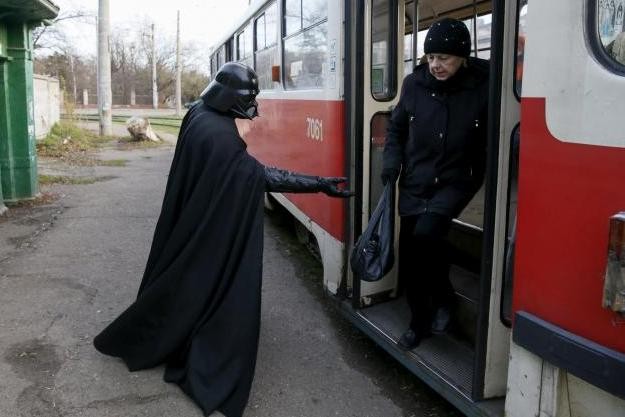 But true to form, Vader is thinking big picture when it comes to Machiavellian power, specifically one political petition involving him.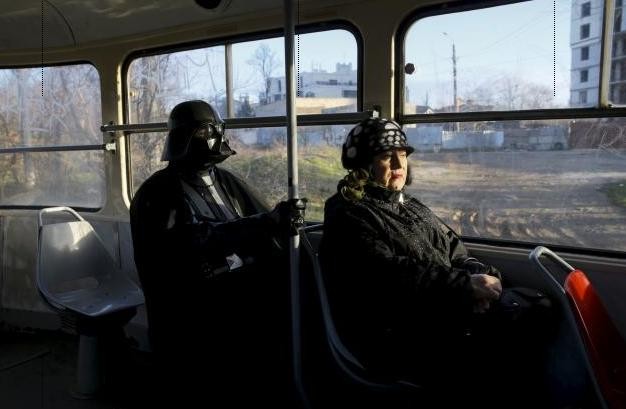 "Considering the more than 25,000 signatures on the petition, one plan is to oust (current) Prime Minister Arseny Yatseniuk and put me, Darth Vader, on the throne as prime minister," Vader said.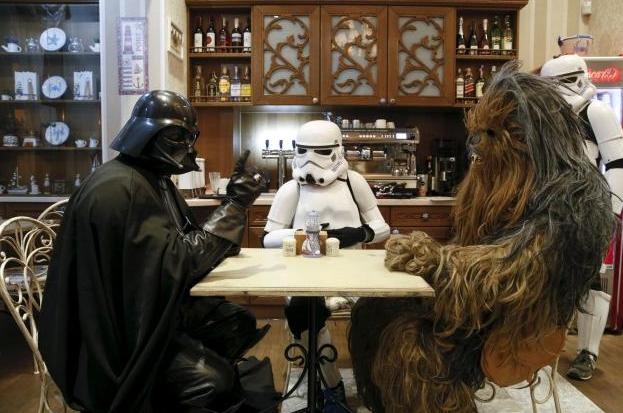 OK!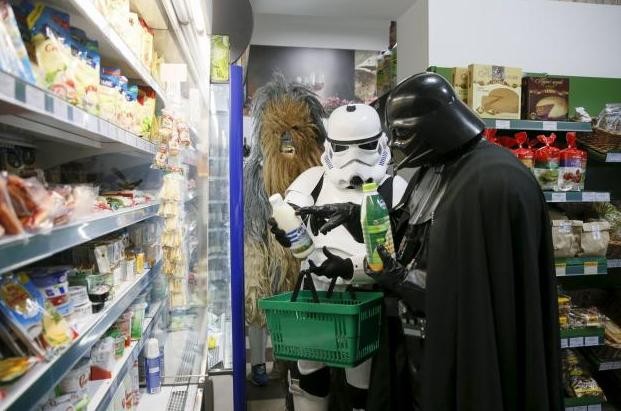 Well, if Trump is elected next year, I'd be down with Lord Vader doing that stateside
When he's not Vadering, Darth says he enjoys walking his golden retriever, and spending time with his family.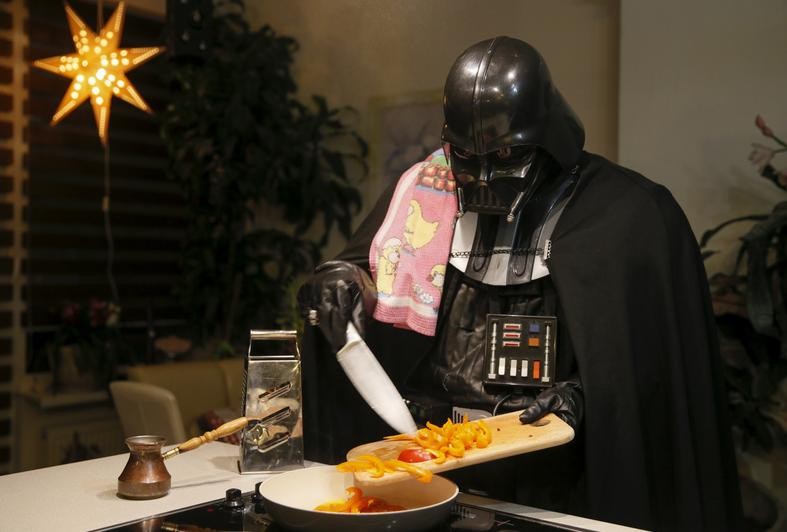 He's also an avid embroidery-enthusiast!
Into it.