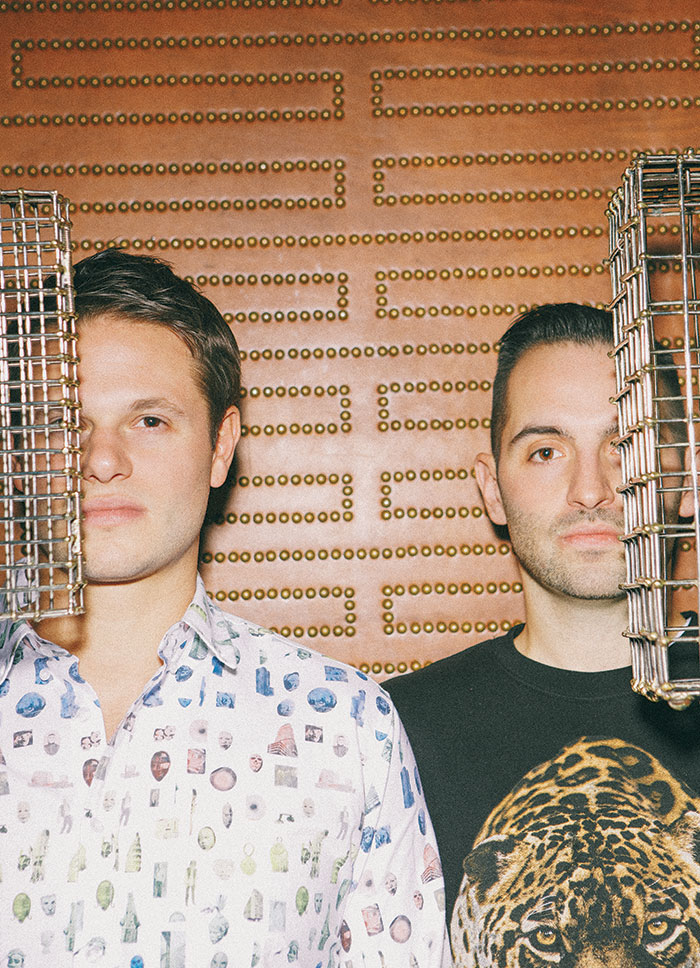 (L-R) Rich wears a shirt by Soulland. Mario wears a sweatshirt by Oblivion. Metal cases by Anndra Neen. 
Where you've seen them:
Shuttling between their star-spangled Manhattan eateries Parm, Carbone, Torrisi Italian Specialties and ZZ's Clam Bar.
Why they made the list: 
The chefs raised the overlooked, underrated NYC Italian restaurant to the level of fine dining--winning regulars like Jay Z and Kanye.
On their approach to the locavore movement... 
RT: "We do locavore at Torrisi according to the culture that goes on around Chinatown and the Lower East Side. We're using super local produce, but we're not marketing it like that." MC: "With Carbone, that style of restaurant doesn't give a fuck where it came from. Just make it great."
On regular Julian Schnabel... 
MC: "I'm naming a dish after him at Carbone. It's a pasta that he's very specific about. He always calls me over and runs through the ingredients. Now I'm just going to put it on the menu. Spaghetti Julian."
Hair by Dina Calabro at Wilhelmina Artists using Kérastase / Makeup by Natasha Smee at The Wall Group using Nars / Photographer's Assistant: Dean Dodos / Stylist's Assistant: Hailey Rozenberg / Fashion Coordinator: Kelly Govekar / Fashion Interns: Samantha Lewis, Katy Miller, Gabrielle Obusek and Olivia Valdez / shot At the Jane Hotel and Lafayette House.