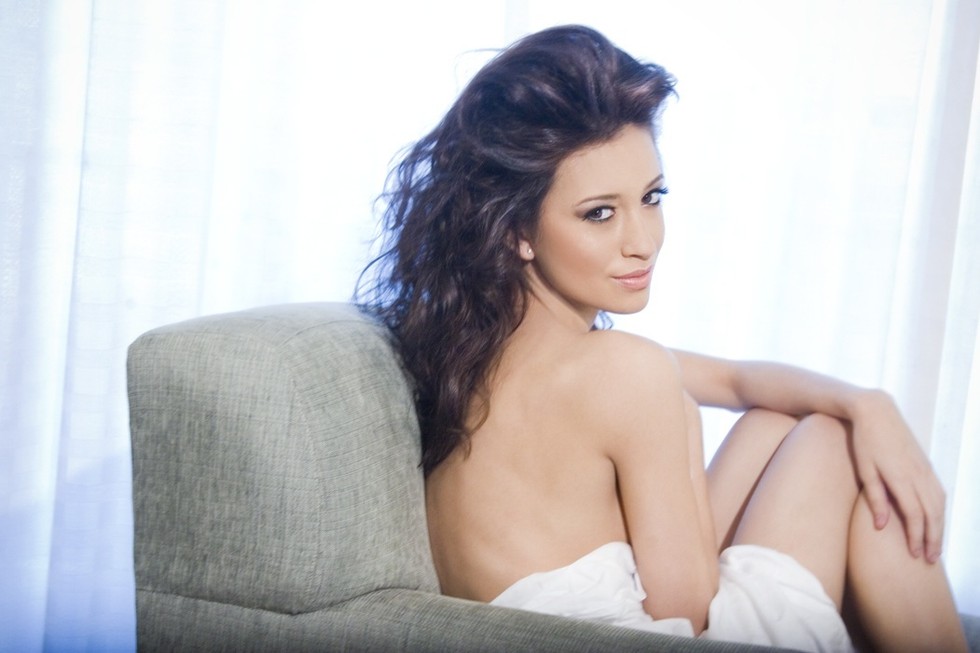 In the
Twilight
series
Christian Serratos
plays Angela, a shy shutterbug who is usually drowning in giant flannels, ripped jeans, and hidden behind a camera as she documents her friends' lives for yearbook. But Serratos, a former model, recently shed her conservative
Twilight
image, posing nude in an an anti-animal cruelty ad for PETA. Here, the vegan, who also devotes her time to environmental work, chats with PAPERMAG about her revealing PETA shoot,
Twilight
, and wanting to start a fight.

What was your audition for the Twilight Saga like?
I really had no idea how big the series was going to be, I just picked up the book and started reading it and loved it. I treated it like any other audition. I originally went in for the role of Jessica, I understood her character and thought I could land the part, but in the back of my head I really wanted to play something different like Angela. So at the last minute as I was sitting in the lobby, I decided to put on my glasses and put my hair up in a ponytail and next thing you know I got the role of Angela.
What are some future projects you're working on?
I recently wrapped Eclipse [the third chapter in the Twilight Saga] which will be out in June.
You're always dressed down in the Twilight series. Do you like that?
When I first got to set [Twilight director] Catherine [Hardwicke] said they were going to dress me rather homely to play Angela. I was happy to hear it. When I get the chance, I'm always excited to play a different character and become a new person. Not being myself or even looking like myself is a real challenge, but I love it!
What is a dream role for you?
A female who can hold her own. Maybe a good fight scene or two.
What was modeling for PETA like?
It was an amazing experience! I am so fortunate to have had the opportunity to help make people think about how they can help our animals and how the can help with other environmental issues.
Do you have any weird animal stories?
Over my lifetime I've found so many strays, taken in numerous animals, and I always make an effort to put up posters for lost animals until they get reunited with their families. It's almost like I'm a magnet that attracts lost animals.
Do you have any "green" tips?
Turn off your lights when you're not using them. Remember that even though it may not affect your bill by much, it still affects our world.
Do you have any beauty secrets?
I really don't have a huge routine. I like to try new things, but there is a soap I like called CORE.
What are your prized possessions?
My Stella McCartney bag, Tiffany aviator sunglasses, an antique ring from my Great Grandma and a photo of my Great Grandma and her Mom.
What is something no one knows about you?
I do a lot of self defense classes, but of all the fight training that I do my favorite is Hapkido.