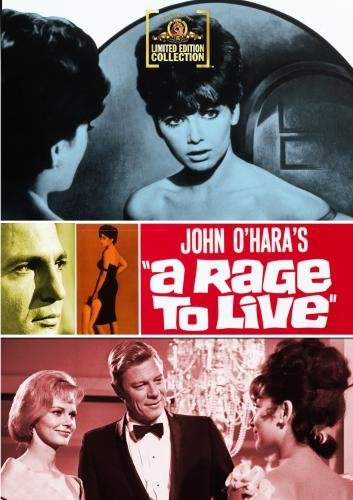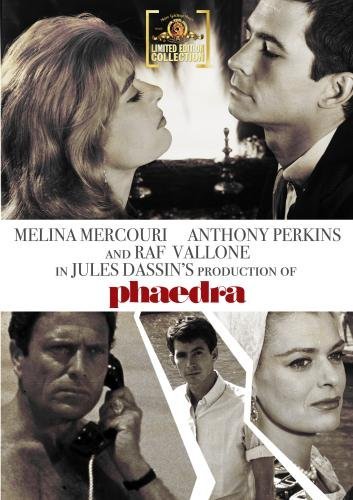 Two of my favorite trash classics are now finally available on 20th Century Fox's wonderful DVD-on-demand.
Phaedra
(MGM) is the 1962 film directed by
Jules Dassin
for his wife
Melina Mercouri
, in which Mercouri plays the wife of a wealthy shipping magnate (
Raf Vallone
) who disastrously starts an affair with her son-in-law (
Anthony Perkins
). Not much Euripedes in this jet-set doomed love fable, but the memorable score by
Mikis Theodorakis
as a soundtrack album was a staple in every friend's house in the '70s. Perkins was a gifted, wonderful, actor but for a while he kept getting paired up with these monster women on film that ate him alive. And speaking of troubled female leads
, A Rage To Live
(MGM) a vaguely (and I do mean that strongly) based on
John O'Hara
's novel, is about about Grace Caldwell (
Suzanne Pleshette
), a wealthy young woman who thinks that marriage (to
Bradford Dillman
) will stop her raging nymphomania. That is until she sets her peepers on a hunky contractor (
Ben Gazarra
). Both movies are fabulously tawdry and need to be seen!