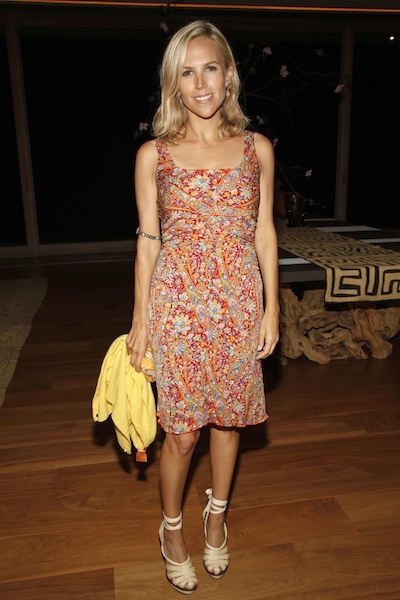 We snagged the super-talented and super-fabulous designer
Tory Burch
for a little pre-Fashion Week e-interview.
Kim Hastreiter:
Are you sad or happy that summer's over? Did you do anything super fun?
Tory Burch:
Sad and happy. I love the summer -- traveling, spending time with my family in Long Island, summer Fridays. But I am also looking forward to our show, inspiration trips with my design team and taking my boys to Myanmar at Christmas.
KH:
Were you inspired by anything in particular this past summer that we might see in some future collection?
TB:
The landscapes and architecture I saw in Ravello and Capri were breathtaking. Everywhere I went seemed to be a color story.
KH:
Tell us a bit about your upcoming show. Can you give us some hints?
TB:
Deauville in the Twenties -- sporty and polished. 
KH:
What are you most excited about this coming Fashion Week?
TB:
It's the first time we are doing a runway show -- we are all excited but nervous! 
KH:
What do you do to keep from stressing out at this insane time of year?
TB:
There is definitely a lot going on this season, but it's important to keep things in perspective and always have a sense of humor.
Photo from Patrick McMullan
PAPERMAG's Complete Spring 2012 Fashion Coverage