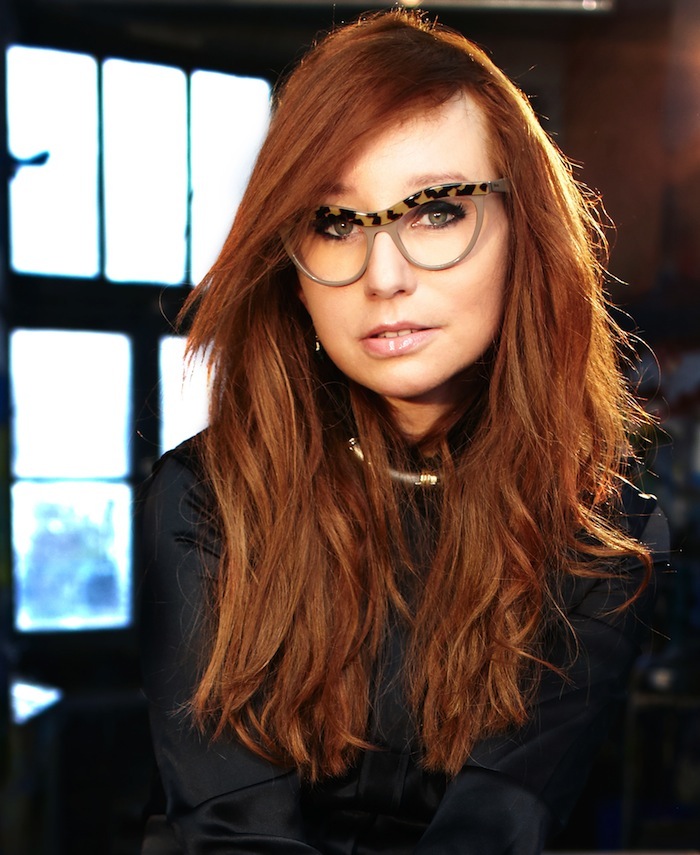 © Amarpaul Kalirai / Mercury Classics
Nearly 30 years into her career Tori Amos still hasn't slowed down. Just over the past three years she's released two albums -- 2011's
Night of Hunters
and the orchestral 2012
Gold Dust
-- and co-written the feminist fairytale musical "The Light Princess" in conjunction with London's National Theatre. And today brings the release of her 14th studio album
Unrepentant Geraldines
. On it, Amos goes back to her pop songwriting roots and tackles aging in the music industry with grace. We had the chance to catch up with Amos as she was in the midst of gearing up for her next tour and hear her thoughts about her 1994
Q
Magazine cover with Björk and PJ Harvey, her iconic performance of Nirvana's "Smells Like Teen Spirit" and family life on the road.
How did you find working in theater?
It was the most exhilarating, magical moment of my life. I worked with hundreds of people. The British theater is an army and the aesthetic is 'don't dumb it down, be brave, be subversive.' Although I would love to work in commercial theater sometime in my career, this approach that art and storytelling come first -- not "can we make the widest demographic comfortable?" -- was great.
Did you apply any new techniques you picked up in theater on this album?
Absolutely I did -- and I also loved playing the man. In my mind, I'd be playing the man and wooing the princess so my animus would take over. With my writing partner, Sam, I'd be thinking, "I want every woman in this audience swooning over what he's saying to her!" I'm a romantic.
So many romantic pieces of literature or plays are usually written by men so they're more out of touch with what would make the women in the audience swoon.
I agree with you sister. It was almost as if the heavens open in another dimension to be able to write for these great guys, great actors, and I would say, "Oh my god, if I only had your brawn and you had my lines." Sam is gay so you had this straight woman and gay man thinking, "We're going to give lines to this heterosexual dude so he's just going to break these women's hearts." The women were sitting in the audience panting with their hands in their lap.
Would you ever write a romance novel from a feminist perspective?
I'm too shy to do that. We could write another romantic musical. This was a feminist fairytale, so I think if music is involved then I'm open to it.
On the new album, your song "16 Shades of Blue" talks about aging. What have you found is the hardest thing about aging in the music industry?
The music industry is very unique because if you're 50 and up, more men are offered contracts than women, that's for sure. I'm not talking about the country music industry; I'm talking about the pop industry. So having to create your own path and not take on cultural projections of what you're going to write about and how you're going to stay present and vital as a woman, musician, and writer -- those are some of the things I was trying to understand.
Did you feel like you had a good sense of female community in the industry when you were younger? The Q Magazine cover you did with Björk and PJ Harvey comes to mind.
That was a wonderful time. We were supportive of each other's careers. Sometimes there's a bit too much girl-on-girl negativity in the industry. I think it's difficult enough to have a career in the music industry these days; people around seven years ago, for example, might not have record deals anymore. [My daughter] Natashya is discovering some of those records [from the '90s]. She's just discovering Nirvana.
Speaking of Nirvana, your cover of "Smells Like Teen Spirit" is one of the most iconic covers out there. What do you remember of the band and especially of Kurt Cobain's unexpected passing twenty years ago?
We were out touring 20 years ago in Berlin when the tragic news shocked the world. Soon after, we played Dublin and I was singing "bye bye Miss American Pie" -- just a portion of "American Pie" by Don McLean -- and then I segued into "Teen Spirit" and all of a sudden over 2,000 people started singing in perfect pitch along with me. The Irish are known for their keening. When someone dies, they sing to people in their ear to help them grieve and I've never experienced anything quite like it in my life. I still remember the sound of over 2,000 people singing "Teen Spirit" with me that night. It was a once-in-a-lifetime emotion and a testament to how they felt about him. 
Earlier, you mentioned your daughter, Natashya. What has it been like balancing a family life with the life of a touring musician all these years?
My husband and I have been touring with our daughter since a year after she was born. She comes out on every tour now but not for as long because she's in boarding school. She ditched us to go to school. She said, "I love you guys but I gotta go live my life now." She knows backstage at Radio City, Albert Hall, and the Sydney Opera House better than she knows anywhere else. That's our family life. It's normal. Touring is normal and I happened to marry another road dog so that's two road dog parents and she's grown up in a music house. That's the normal for us.