We stopped by FYF Fest over the weekend and rounded up our top 10 highlights from the weekend.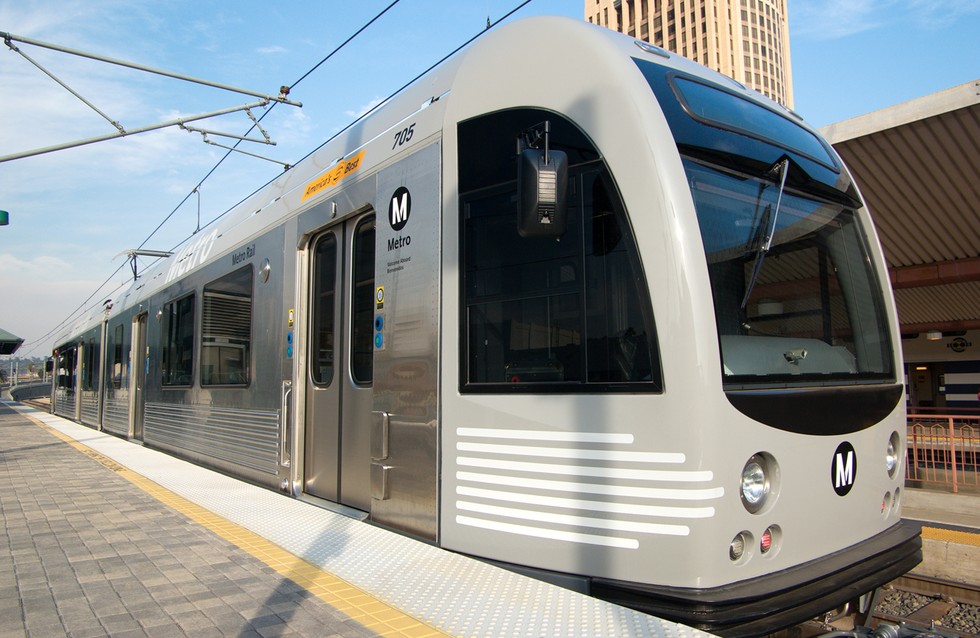 1. Trains Yo!
Parking is tough around Exposition Park and the neighborhoods are even tougher. FYF is a great excuse to try out the mythical LA Metro. But if you're like me you need a soundproof car to scream your favorite HAIM lyrics in before the show. I made sure to drive a straight up hoopty. That way no one would waste their time trying to steal it. Shiiiiit, hobos would be embarrassed to use my car as a toilet.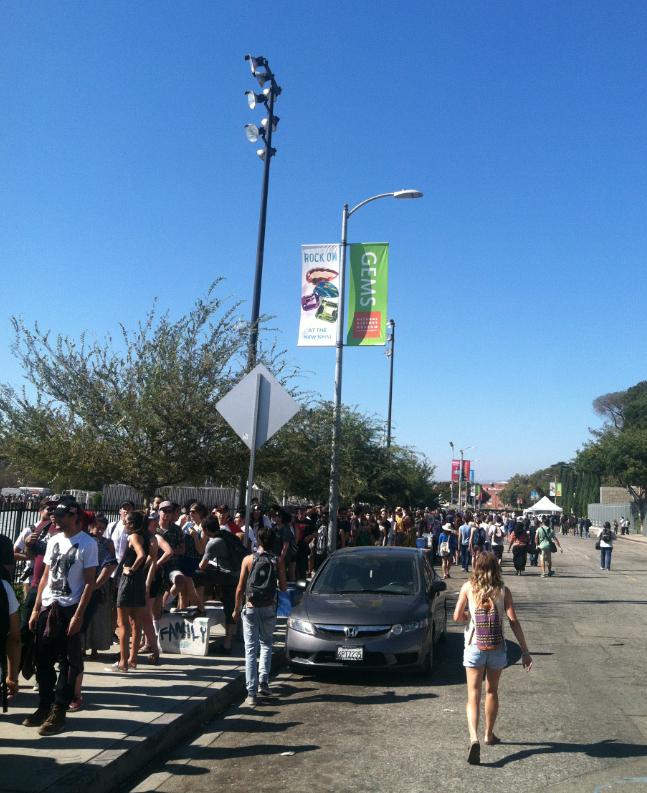 2. The Line
to Get In
To get into the festival I had to wait in a three to twenty-nine mile line (approximation). I was in this line for most of August. If you go next year make sure to wear sunscreen! Also don't take your ecstasy until you get into the show. The last thing you need is to be peaking when security is patting you down. Just kidding! That's the best time to be rolling -- the security folks have stern yet caring hands.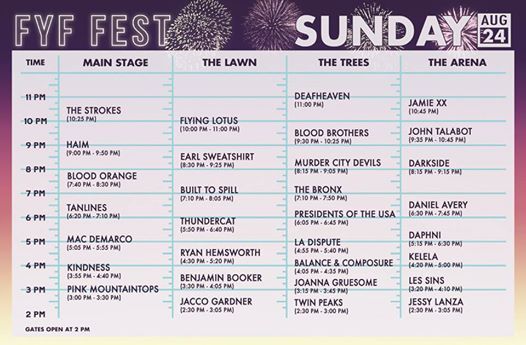 3. Beer Lines
You planned your schedule for weeks. You know you'll be able to catch at least six songs by The Bronx before heading to Blood Orange for exactly 25 minutes then rushing over to catch Earl Sweatshirt. Okay now throw all those plans out the window because you ended up spending twenty minutes in a line for beer every time you got thirsty.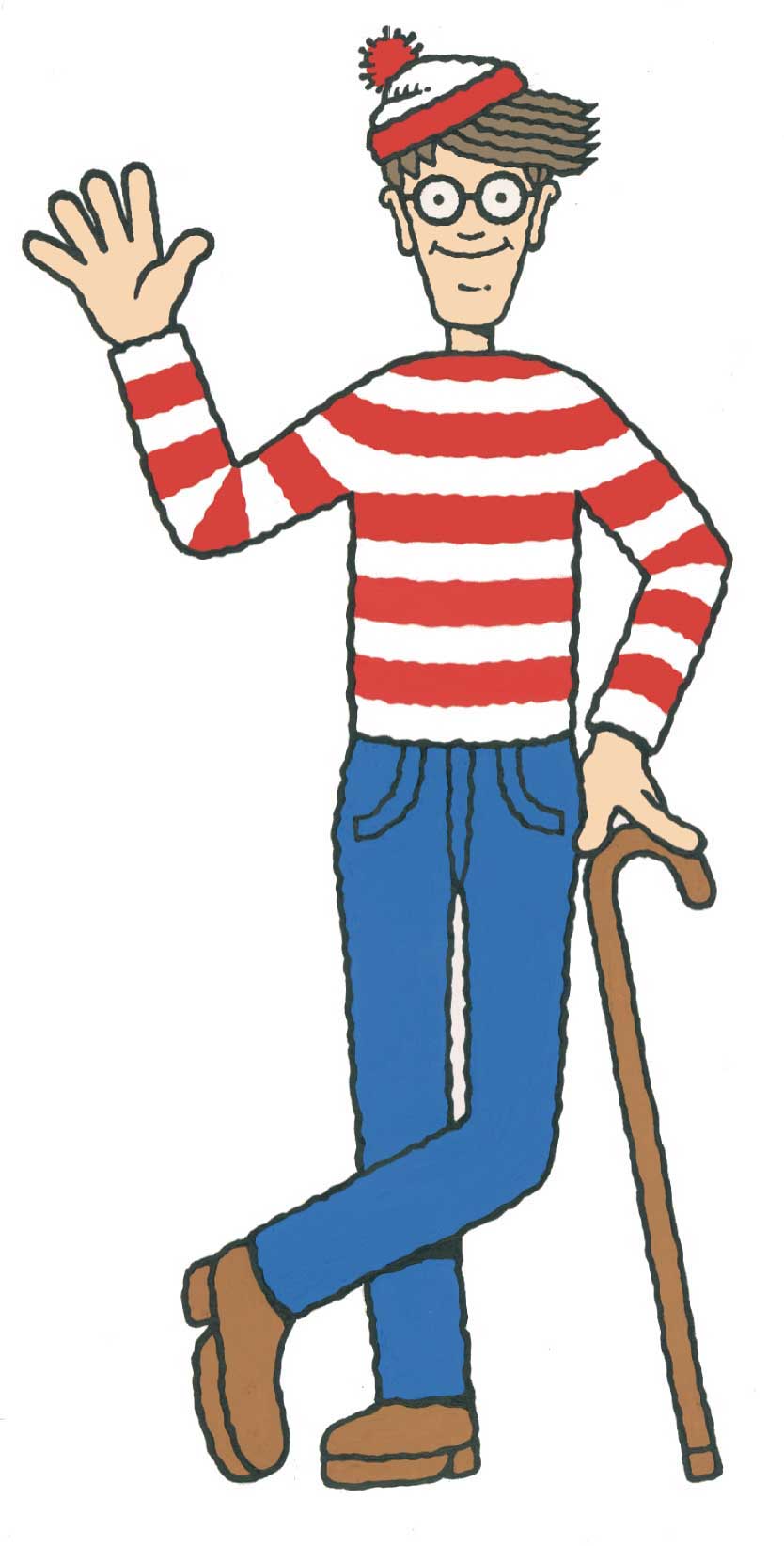 4. People Finding People
Did you know that 85% of people at FYF are looking for their friends? At any one time you can see thirteen people raising their hands and screaming into their phones, "Do you see me? I'm right here! I'm raising my hand!" I personally missed all my favorite bands and my mother's birthday while searching for people.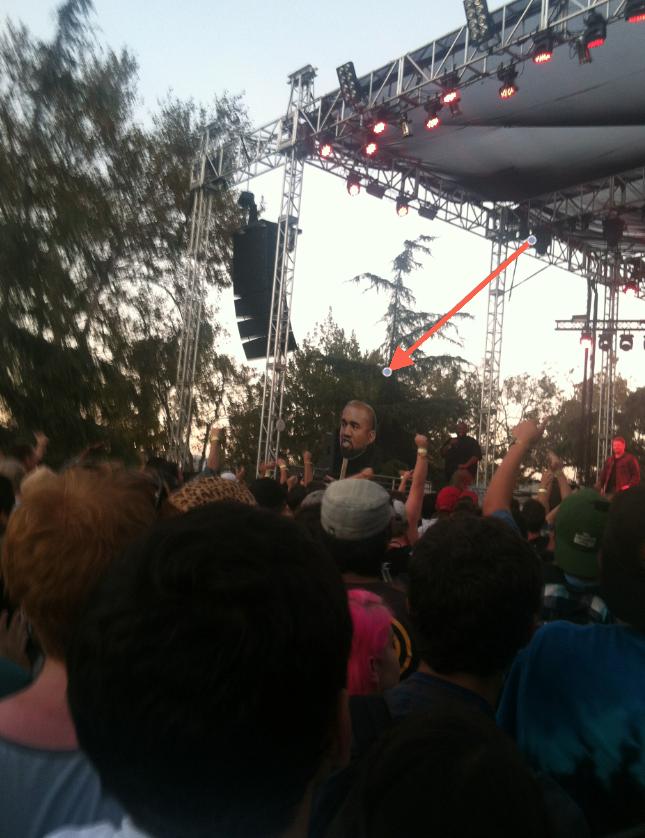 5. Kanye
Yeezus Himself was in the crowd at Run the Jewels. He went bananas in the pit and got a shout out from El-P and Killer Mike. A young man wearing a Mexican flag as a cape safely guarded him. Killer Mike dubbed him the Prince of Mexico.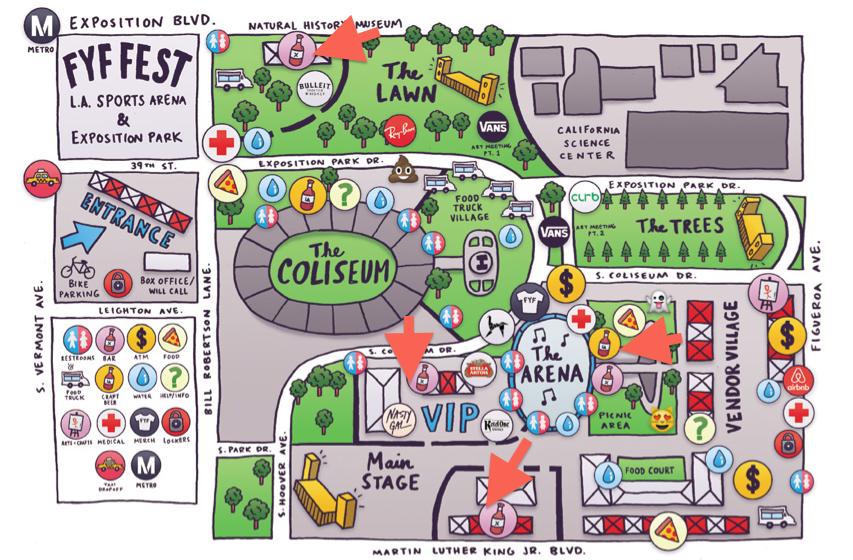 6. Beer Gardens
Due to a law in LA, at many outdoor events you can only drink in designated booze zones known as boozones. While the beer gardens at FYF were somewhat close to the music, they weren't nearly close enough to fully enjoy the concert. This forced me to make some tough decisions. Instead of chugging my fancy $10 beer I simply convinced myself that I didn't like Future Islands after all.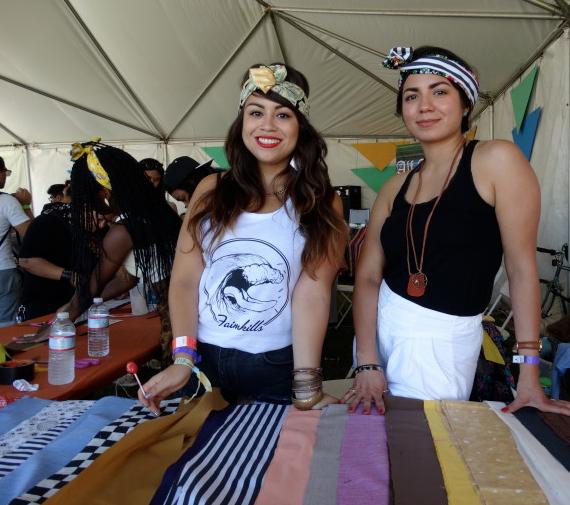 (Photo
via
)
7. The Craft Tent
There's a craft tent? Why the fuck is there a craft tent?? Wait this craft tent has a bunch of cute girls in it?? There's a DJ playing jams? That's right, there is a craft tent at FYF. It was like someone sprinkled Molly all over a Michaels. It was bumping hard as hell and when they shut it down everyone booed as if the teacher said recess was over.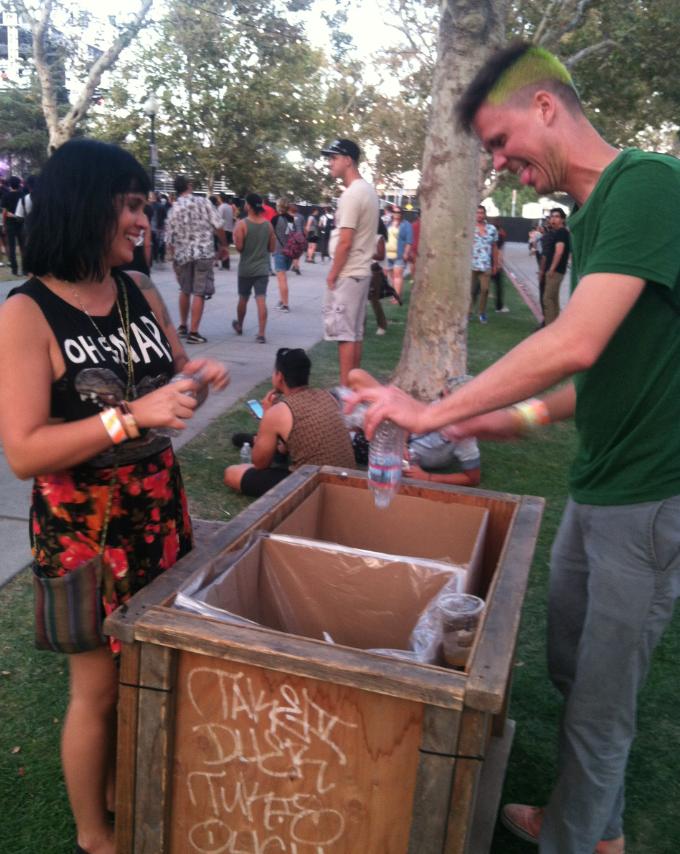 8. Recycling
Make sure to recycle kids. Just kidding, throw it on the ground! There are people like my friends April and Jonathan who will gladly pick it up for you. FYF gave away tickets and prizes to those friendly recyclers who collected empty bottles. Basically, it turned Highland Park-dwelling bass players into vagrants with fest passes! I'm not sure if April and Jonathan won the tickets. I hope they did. At one point April dumped out a water bottle that was filled with something that was not clear.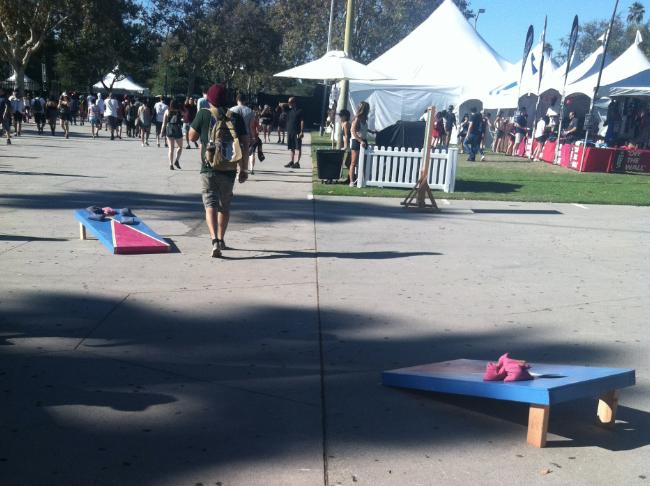 9. Corn Hole
If you couldn't decide what band to see there's always corn hole! But since no one ever was playing, it begged the question, "What dude decided this would be a good idea? At least the gals that planned the Craft Tent got a DJ." The Corn Hole Station was just further proof that girls are smarter than boys.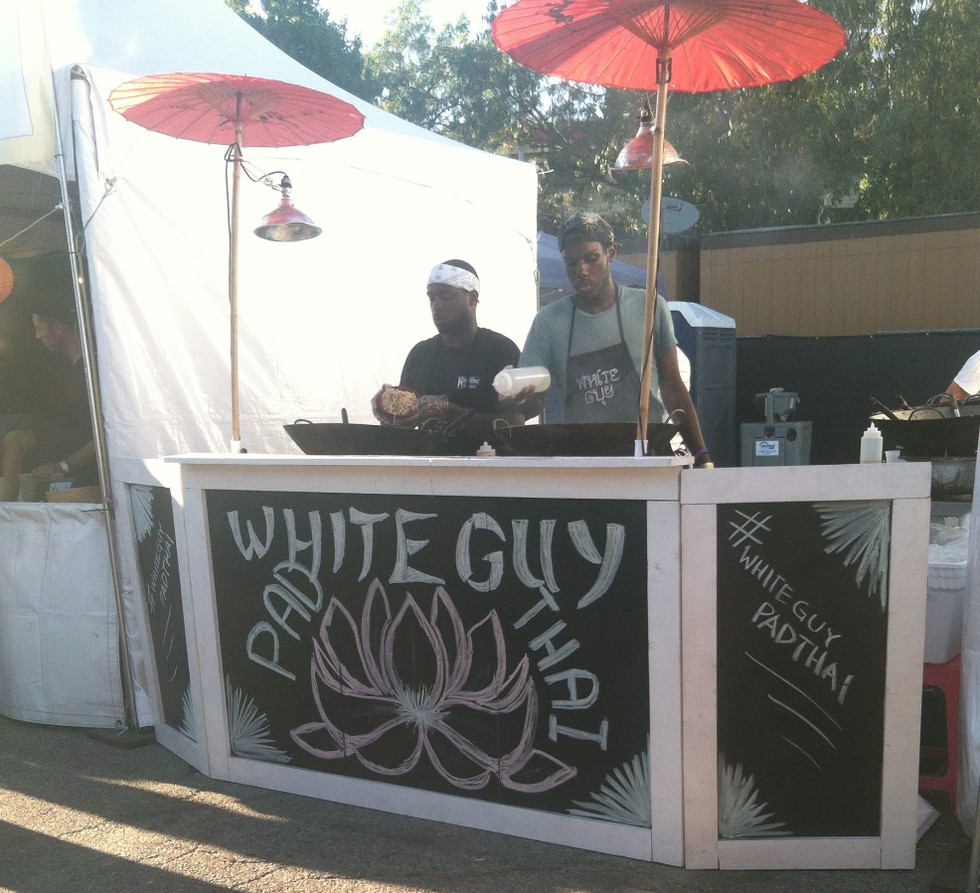 10. White Guy Pad Thai
Caption contest! Winner gets free Lard Na and that awful feeling you get when you laugh at your uncle's racist jokes.
But all in all it was a great weekend of great music. My hips hurt from dancing and my feet hurt from strutting. I can't wait to see what FYF has in store for us next year.