At the risk of Monday morning delirium, we spent our weekend holed up at Randall's Island watching artists like Passion Pit, Chromeo, Fiona Apple, Major Lazer, Duck Sauce, Devendra Banhart, Cults, Built to Spill, Santigold, Kid Cudi and more perform at Governors Ball.  And boy was it worth it. With beautiful weather, easy-to-manage crowds and no overlapping sets, the festival was one of the most enjoyable we'd been to in a while.  And, while we came for the music, we couldn't help but notice all of the bits and pieces happening in between sets, in line for the falafel or while waiting at the port-a-potties. Here, we present to you our Top 10 Governors Ball Highlights, in no particular order (one NSFW photo included).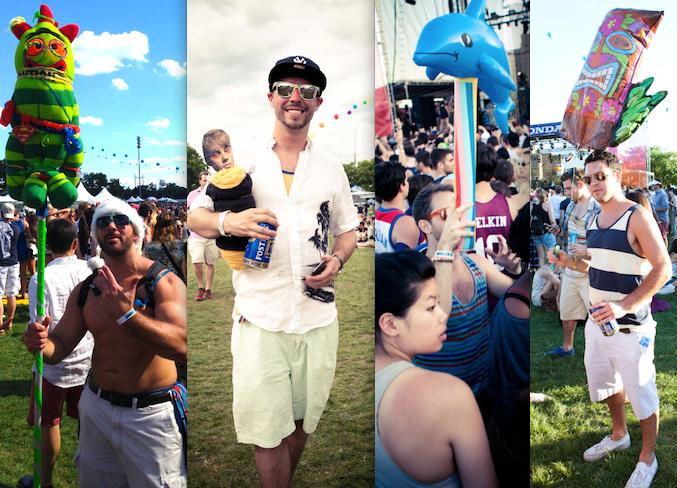 1. All of the totems that made it easier for friends to find each other in the crowd.  Our fave?  The "Totem of Hope" (far left) made by Josh who was visiting from Ft. Lauderdale. He told us that the thing was "a Yo Gabba Gabba stuffed animal on a cleaning extension pole that goes up to twelve feet."  We lost our friends several times but we could always, always find Josh.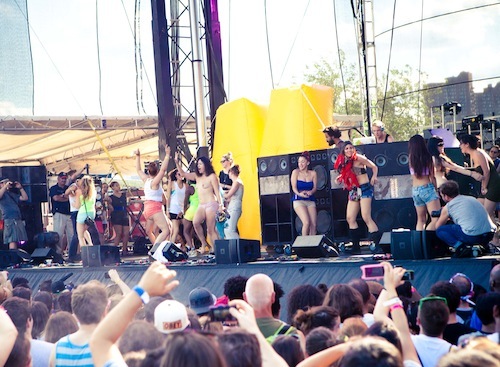 2. The "ringers" who danced during Major Lazer's set when the hype man called all the ladies onstage.  A few girls could really twerk it and werk it and were a good contrast to the Vanessa Hudgens look-a-likes who were standing shyly off to the side.  OH and how could we forget the topless chick wearing only a cape and panties who started doing the snake?!  She alone made up for the fact that Skerrit Bwoy no longer tours with ML, which has left a daggering deficit.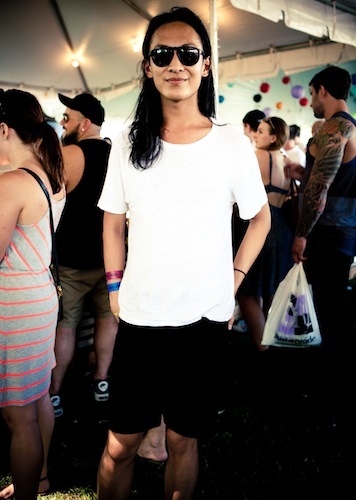 3.  Spotting Alexander Wang backstage during Chromeo's set.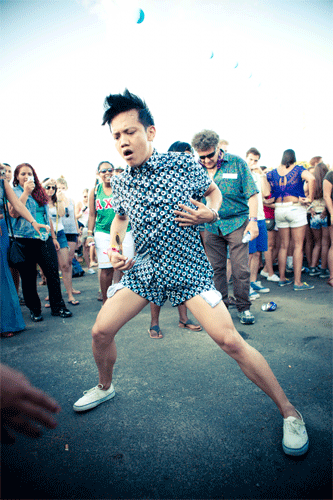 4. Dance circle during Duck Sauce's first NYC show led by an ah-may-zing dude named John who was wearing head-to-toe Marni for H&M and was pop, drop and locking it like nobody's business -- and when A-Trak and Armand Van Helden played "Big Bad Wolf," he was mega.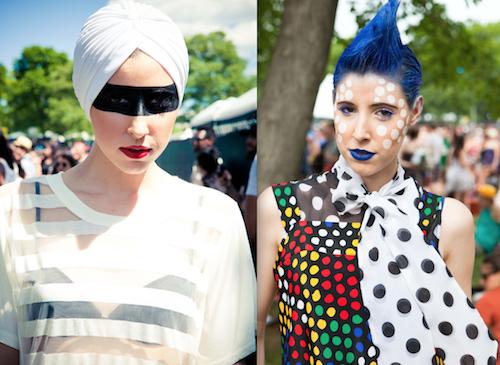 5. Meeting Giana, who was fashion with a capital "F," and talking about how she turned a pesky mosquito bite near her eye into the incredible look she sported on Saturday by painting a line of black across her face.  She also rocked some major Yayoi Kusama-worthy polka dots on Sunday.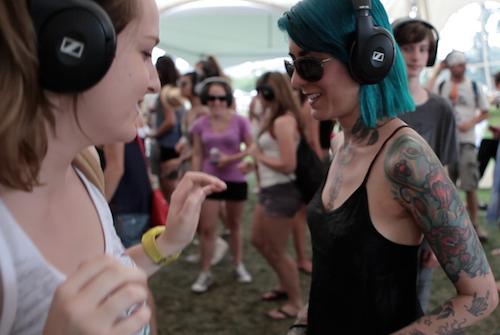 6. Walking into the "Silent Disco" and watching everyone dancing, well, silently -- that is, until the DJ who was pumping music into everyone's headphones put on "Call Me Maybe" and just then the silence was broken by a chorus of off-key voices singing along to Carly Rae Jepsen.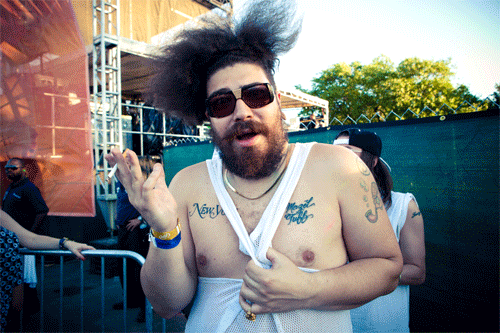 7. Running into the always-delightful Fat Jew in the crowd at Duck Sauce's set and having him tell us that his two objectives of the night were "to eat a funnel cake and to find somebody to put ecstasy up my butt."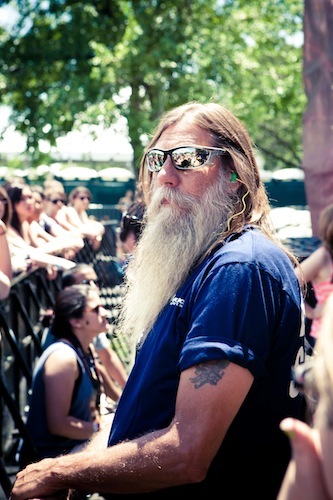 8. Talking to a roadie named Gary on Sunday about his Harley Davidson bike and the Metallica concert in Atlantic City that was happening at the same time as Governor's Ball (because one can only take so much indie pop).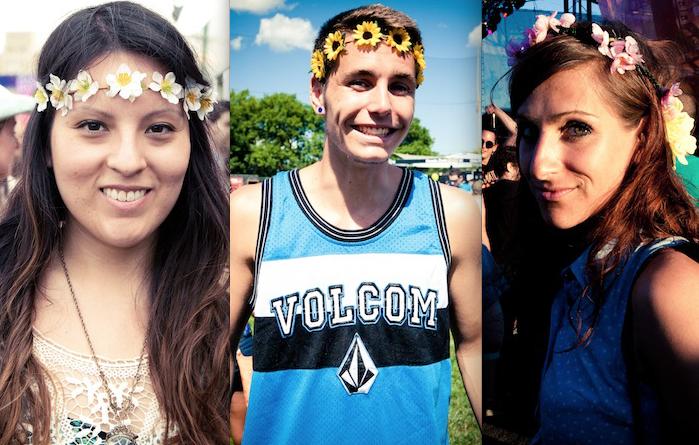 9. Confirming that flower headbands are the new feathers. Like a slowly rising tidal wave, we saw hints of this trend in pics from Coachella and Bonnaroo and then, without warning, it seemed to hit its peak at Governor's Ball -- every third girl (and even a dude!) was wearing a floral headband of some sort, whether delicate daisy chains or eye-catching poppies.  We credit (blame?) Lana Del Rey and/or Kate Moss' bridal party.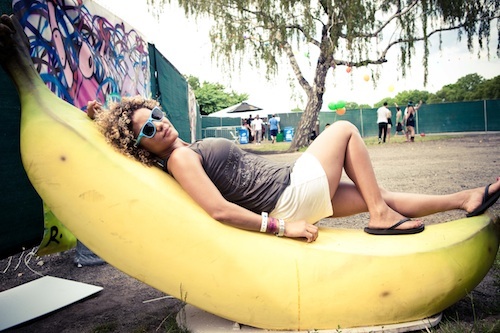 10. This banana chair.

RELATED:

Governors Ball Street Style
Scenes From Passion Pit, Fiona Apple, Kid Cudi, Santigold + More at Governors Ball
Food, Food and More Food From Governors Ball