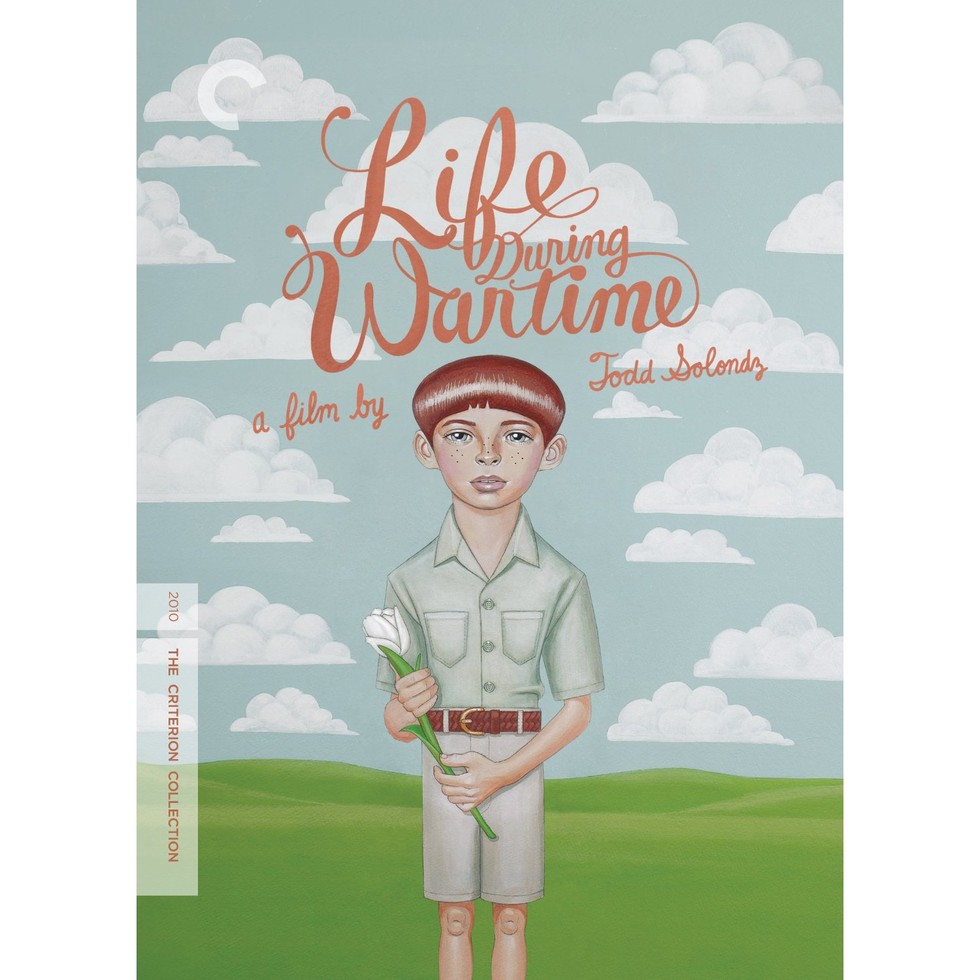 Out now on Blu-ray & DVD is
Life During Wartime
(Criterion),
Todd Solondz
' ferociously funny, sardonic, re-imagining of the characters from his movie
Happiness
, only years later and entirely recast. In a way, it's an extension of his film
Palindromes
, featuring characters so transformed by events that they actually look different. Joy (now played by
Shirley Henderson
) has finally broken free of her pervert husband Allen (
Michael Kenneth Williams
) and revisits her sisters for comfort. Trish (
Allison Janney
) is now living in Florida, is still on a quest for normality and is falling a divorced man named Harvey (
Michael Lerner
). Her son Timmy (
Dylan Snyder
) is facing his bar mitzvah but discovers to his shock that  his father (
Ciaran Hinds
) isn't dead, like his mother's told him, but is serving time in jail for pedophilia. Meanwhile self-obsessed sister Helen (
Ally Sheedy
) is now a successful screenwriter in Hollywood dating
Keanu Reeves
. None are comfort  for Joy and she seeks solace from the spirits of dead boyfriends (
Paul Ruebens
). Solondz' writing is diamond-sharp and each scene is as brutal as it is horrifyingly hilarious. A major work from a savage mind.