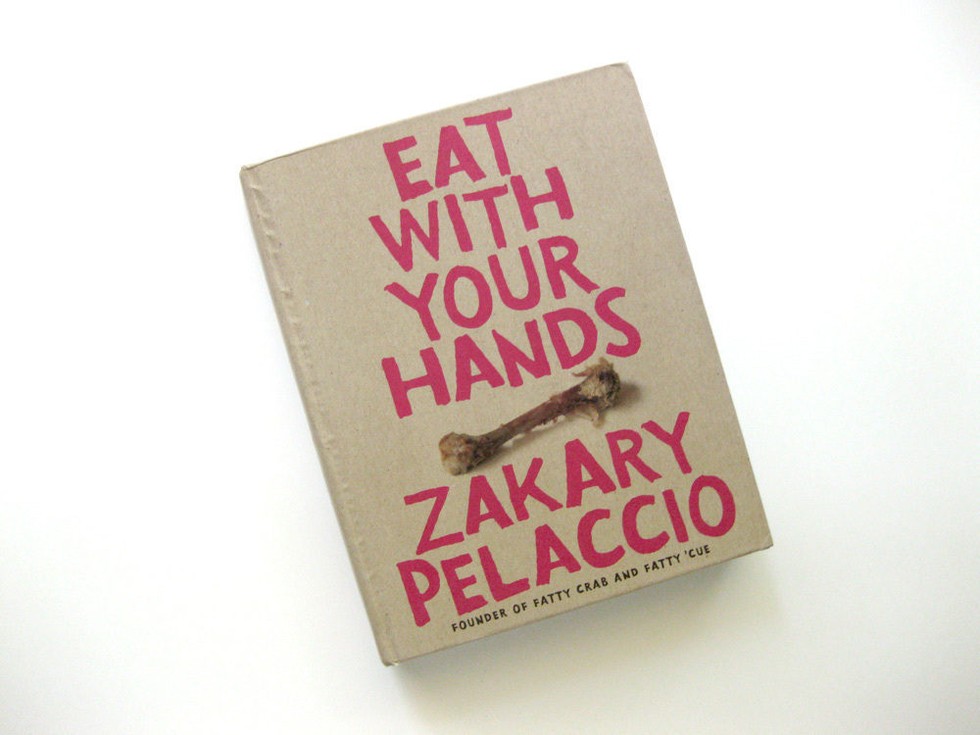 Zakary Pelaccio's Eat With Your Hands Book Release Party at powerHouse Arena
Zakary Pelaccio, he of Fatty Cue' and Fatty Crab fame, celebrates the release of his new cookbook, Eat With Your Hands, with quite the party: In addition to food from Pelaccio's Malaysian-inspired restaurants, there'll be free beer and a performance by the band Woods. 
powerHouse Arena, 37 Main St. 7 p.m. Free.
"Archzines" + "Arch-Art! Books" Opens at the Storefront for Art and Architecture
Tonight's double exhibit hammers the point home that "printed matter matters." Elias Redstone's "Archzines" show features 80 architecture publications displayed on metal rods, while "Arch-Art! Books," curated by Adam O'Reilly, offers a selection of artist' books from Printed Matter, presented "as a medium through which architecture might be photographically and representationally
 explored." We're not 100% sure what that means, but we're intrigued....
The Storefront for Art and Architecture, 97 Kenmare St. Opening from 7-9 p.m. 
Bad Brains at Irving Plaza
Legendary hardcore reggae-punk band Bad Brains have embarked on a mini-East Coast tour prior to their rumored July album. They stop by Irving Plaza tonight and playing alongside melodic hardcore-ers H20.
Irving Plaza, 17 Irving Pl. 7 p.m. $32.