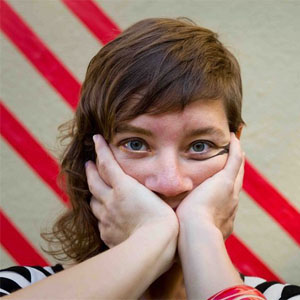 tUnE-YaRds at Lincoln Center
The weird and wonderful tUnE-YaRds, the musical project of one Merrill Garbus, which recently topped the Village Voice's annual Pazz and Jop list (and also became the subject of a Chuck Klosterman tear-down), take to the Allen Room at Lincoln Center tonight, as part of their American Songbook series.
The Allen Room at Lincoln Center, 33 W. 60th St. 8:30 p.m. $35.
Macaulay Culkin's iPad at (le) Poisson Rouge
Macaulay Culkin (yes, that Macaulay Culkin) lets his iPad playlist do the talking at his regular-ish, free DJ night at (le) Poisson Rouge. Dance like no one (except Macauley Culkin) is watching to tunes by Cake, the Stooges, Blind Melon, Kylie Minogue and the Cure.
(le) Poisson Rouge, 158 Bleecker St. 10 p.m. Free.
Walter Martin & Paloma Muñoz "Night Falls" at P.P.O.W.
Collaborators Walter Martin and Paloma Muñoz are known for their photographs of snowglobe-like miniature scenes, and for this, their eighth exhibit at P.P.O.W., present a series of vignettes featuring parent-less children running around at night in the snow.
P.P.O.W., 535 W. 22nd St. Opening from 6-8 p.m. Exhibit runs through Mar. 10.