New York: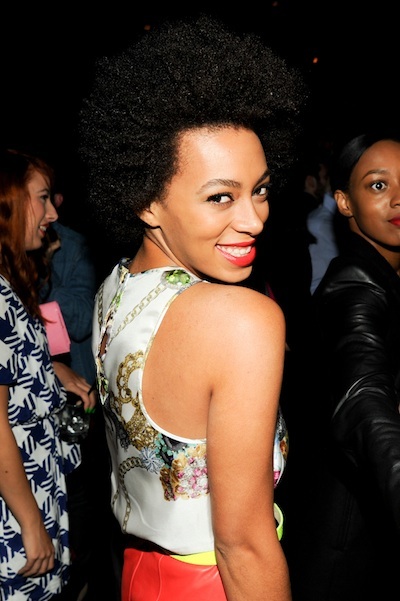 Former PAPER cover gal
Solange Knowles
 spins tonight at
Brooklyn Bowl
. Judging from the chanteuse's recent collaborations with the likes of the dirty Dirty Projectors, Twin Shadow, Of Montreal and Grizzly Bear, expect to hear an eclectic mix of tunes from B's lil' sis. [
Flavorpill
]
All desserts seem to be getting creative and delicious upgrades lately (see: cupcakes, macarons, pies). It's now the popsicle's turn. Indulge in 
People Pops
' new take on the summer staple at a party celebrating the Brooklyn-based popsicaleria (we made that word up)'s new book,
People Pops: 55 Recipes for Ice Pops, Shave Ice, and Boozy Pops from Brooklyn's Coolest Pop Shop
. The event is free, and at the powerHouse Arena. [
Brooklyn Based
]
The day after the release of their dark and haunting album, 
Synthetica,
 Canadian pop-quartet
Metric
take over the 
Music Hall of Williamsburg.
It's a "fans-only" show, and sold out, but good luck getting in anyways! [
Oh My Rockness
]
Los Angeles: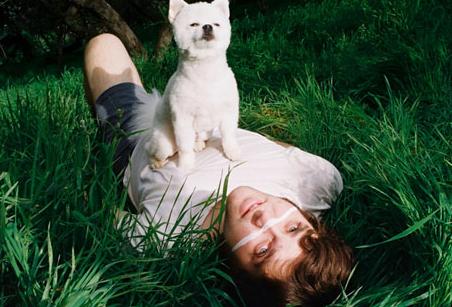 Dntel
and
Baths
at
The Airliner
: Jimmy Tamborello, he of Postal Service fame, recently released a new album,
Aimlessness
, under his solo alias, Dntel. It's a dreamy, electronica-y record featuring guest vocals from Baths, Nite Jewel and Geotic. Will Wiesenfield, the mastermind behind bedroom pop act Baths, opens. [
LA Weekly
]
Joel Stein
-- the actor, comedian, journalist and, incidentally, new dad -- will be reflecting on his real-life parenting fears, and qualms about life in general tonight as he reads from his new tome, 
Man Made: A Stupid Quest for Masculinity
, at
Temple Emanuel
. The ever-hilarious Rob Huebel joins him to weigh in all things manly. [
LA Weekly
]
Chicago: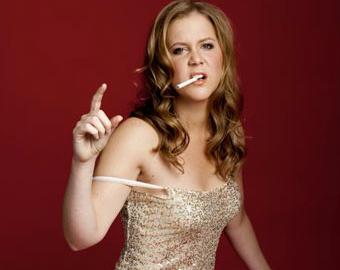 Amy Schumer
is having quite the year. She made a name for herself by roasting Charlie Sheen (and making what folks thought was a "too soon" Ryan Dunn joke) and starring in the Adult Swim show,
Delocated
. She'll soon appear alongside Steve Carrell in
Seeking A Friend For The End Of The World
. Girlfriend is funny. See her tonight at the
Just for Laughs Festival
. [
Time Out Chicago
]
Comfort Me
, a sort-of Chicago boutique-version of Anthropologie, is having a moving sale. Though they're only re-locating down the street, they've decided to do a little housecleaning -- expect 20 percent off garden accessories, furniture and artwork and up to 75 percent off select apparel. The sale ends June 14th, so git, git! [
Racked
]
London: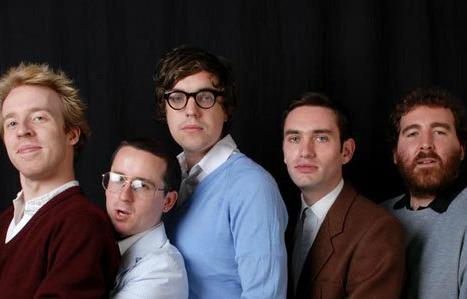 British electro-phenoms 
Hot Chip
have returned with a fifth album, 
In Our Heads,
a delightful confection (maybe their most delightful confection yet?) of dance, funk and pop. They get the crowds bopping tonight at
Heaven
. [
TimeOut
]

The first Royal Academy Summer Exhibition took place in 1769 -- and they haven't missed a year since. The
 world's largest open submission art show
 celebrates its 244th (!) year, with the best of the best of both unknown and established artists. The show is held at the stately Royal Academy of Arts, and runs through August 12. [via Telegraph]