New York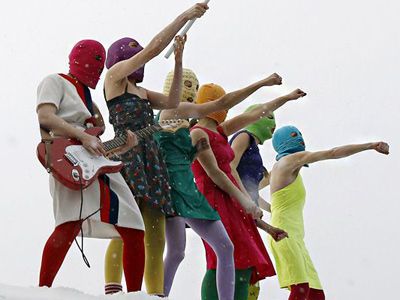 Benefit For Pussy Riot at Death By Audio
Feminist artist and activist network
Permanent Wave
is behind the benefit tonight for
imprisoned Russian feminist punk band Pussy Riot
(they've been charged with "hoolganism" for playing a set with anti-Putin songs in a cathedral) featuring performances by
Heliotropes, Shady Hawkins
and
TinVulva
as well as a DJ set by
Ad-Rock
(a.k.a. Adam Horovitz) of
the Beastie Boys
. (Ad-Rock's wife,
Bikini Kill
and
Le Tigre's
Kathleen Hanna
, has been talking about Pussy Riot on
her blog
for months, and made
this video
calling for people to step in and help, as has her former Bikini Kill band member,
Tobi Vail.
) Proceeds from the benefit (minimum donation is $7) will go towards paying for Pussy Riot's legal expenses. More info
here
. [PAPERMAG]
Jonathan Richman at Bowery Ballroom
In our book, lyrics that feature real honesty and some deep, deep, somehow-occasionally-funny feelings set against januty, jangly guitar are always a winning combination. And if that niche has a godfather its Jonathan Richman. Which is why you should go see him tonight. [
BoweryPresents
]
Kristen Schaal at UCB East
One of the best comedic players in the game, Kristen Schaal brings her amazing, at times incredibly awkward (in a funny, good way) to UCB East tonight to test new material for her live taping at the Fillmore in San Francisco. [
UCB
]
Los Angeles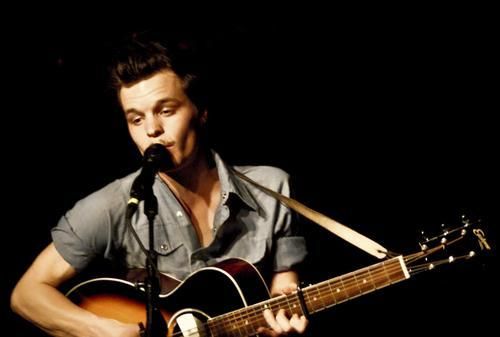 The Tallest Man on Earth at the Wiltern

Folky Swedish singer-songwriter Kristian Matsson, aka the Tallest Man on Earth, is touring in support of his new album
The Wild Hunt
, which is out today! Go celebrate with Matsson tonight at the Wiltern. [
LAWeekly
]
Los Angeles Dodgers vs. Los Angeles Angels of Anaheim
Besides drinking a Slurpee and blasting
Pet Sounds
with all the windows down, there's really no better way to mark the arrival of summer than with a baseball game. Better yet, an L.A. v. L.A. baseball game. It doesn't matter who you're routing for, just as long as you have some Red Vines, a beer and a giant pretzel, baby. [
LA.com
]
Chicago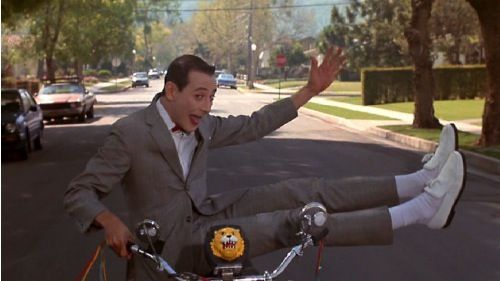 Pee Wee's Big Adventure
at Millennium Park
One of the few movies we could watch over and over and over again,
Pee Wee's Big Adventure
never ceases to be hilarious, sweet and kind of frightening all at once (the "tell them Large Marge sent you" is still chilling!). It's screening tonight at Millennium Park at dusk as part of Bike Chicago's Bike to Work week. [
Flavorpill
] 

Jaill at Reckless Records
Milwaukee garage rockers Jaill bring their grimy, big-hooked sound to Reckless Records. Be prepared to dance it up. [
OhMyRockness
]
Dave Ford's Truck Drawings

David Ford's "Truck Drawings" are a series of drawings the artist creates in the back of a rented Penske truck to document his travels -- the drawings on display today were made on a trip between Chicago and Philadelphia. Ford rigs 100 pencil-tipped pendulums from the truck's ceiling to create drawings from the truck's movement on paper lining the floor. His work will be on display tonight at the annual design festival
The Guerrilla Furniture and Art Truck Show
at Fulton Market. [
Explore Chicago
]
London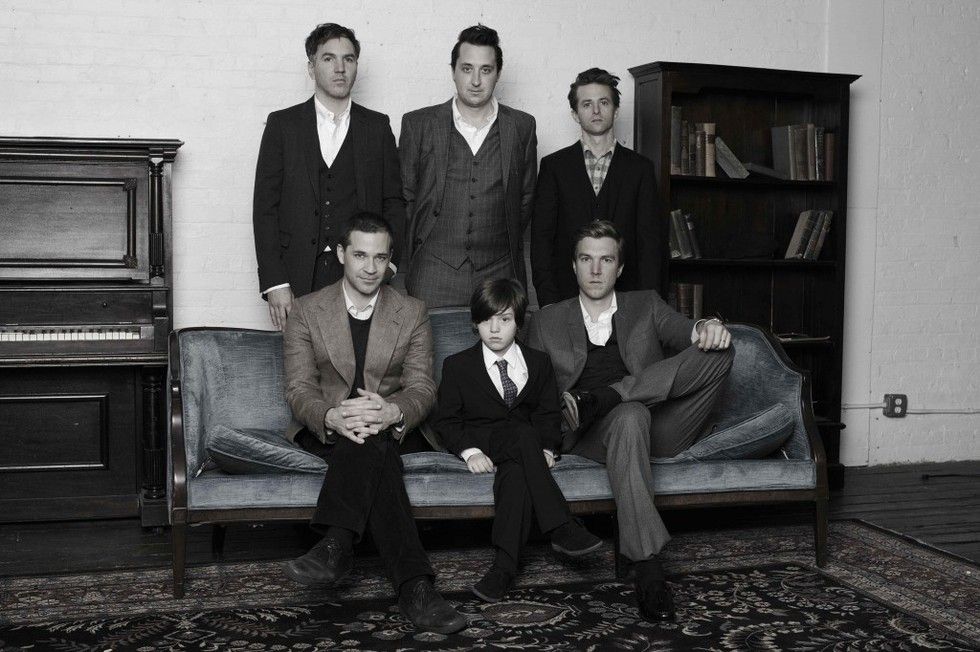 The Walkmen at Village Underground
On their new album,
Heaven
, the Walkmen have rounded out their fuzzy, messy sound for something that sounds more lush, majestic and, for lack of a better word, grown up. Plan on hearing lots from their new release at the Village Underground tonight. [
TimeOut
]
Liars at XOYO

Art rock trio Liars have always been all over the place with their sound, whether it's been synthy and danceable or dark and dissonant, and their new album,
WIXIW
, which features tons of samples and a more electronic sound, is no exception. Asked recently by Pitchfork about that odd album title, frontman
Angus Andrew
said, "With our music, we try to convey everyday ideas, but they get all mixed up and hard to read after they've gone through our musical process. It's a palindrome, and that interested us as far as the idea of starting somewhere, going through a lot of work, and ending up in the same place you started." [
TimeOut
] 


Secret Cinema at ?
This popular film series
has been popping up around London for a couple of years now, and people are still turning out in hoards to get in on the action. The set up: The film and theme of the evening are a secret, but you should be prepared for more than just a run of the mill screening -- actors stationed through out the space re-enact scenes from the movie, and there are set pieces and food stalls to make you feel like you've been transported into whatever mysterious world has been chosen for the evening. [
TimeOut
]