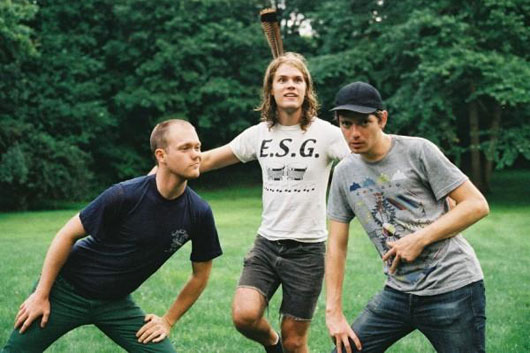 Keepaway Record Release Party at Glasslands
Brooklyn-based psychedelic-y, Animal Collective-reminiscent trio Keepaway play Glasslands tonight to celebrate the release of their LP, Black Flute, on Das Rascit's label. They're joined by Lakutis, Big Baby Ghandi, Dracula Dick and Das Racist's Heems, who'll be manning the ones and twos.
Glasslands, 289 Kent Ave., Williamsburg, Brooklyn. 8:30 p.m. $10.
William Gibson at Barnes & Noble
Science fiction writer William Gibson, who coined the term "cyberspace" and whom PAPERMAG
chatted with the other day
, reads from his new tome,
Distrust that Particular Flavor
, a wonderful collection of non-fiction pieces written over a period of nearly 20 years.
Barnes & Noble, 33 E. 17th St. 7 p.m. Free.
HOT DANG! A Comedy Variety Show at UCBeast
Scott Moran and Sara Schaefer's weekly variety show has quite the lineup this evening: one of our favorite on-the-up-and-up comedians SNL/30 Rock writer Hannibal Burress, along with Mike Doughty, Craig Baldo, Ann Carr and more.
UCBeast, 153 E. 3rd St. 8 p.m. $5.