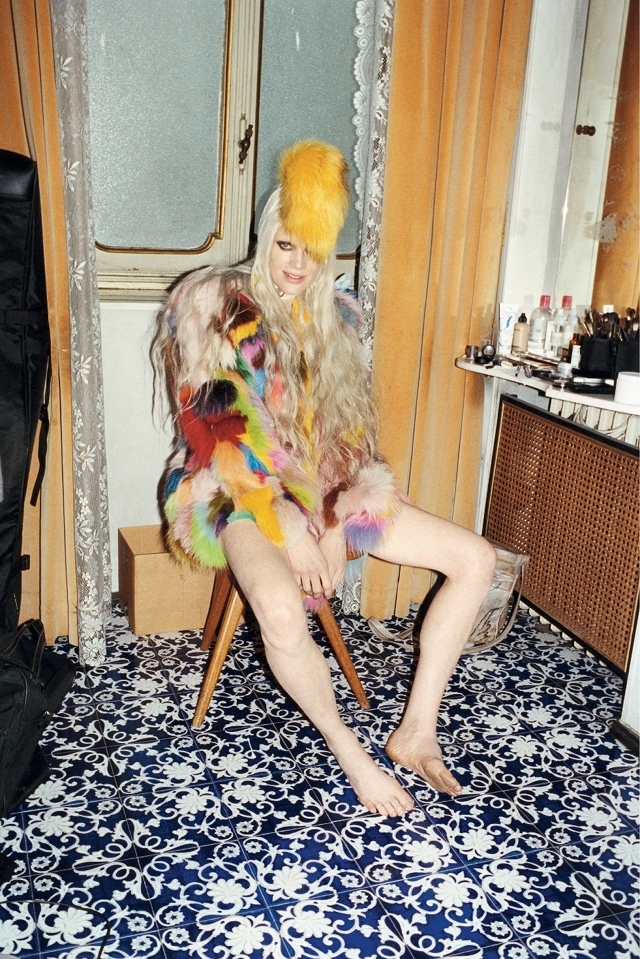 "Juergen Teller" Opens at Lehman Maupin Gallery
One of the fashion world's most well-known photographers, Juergen Teller, the man responsible for over a decade of Marc Jacobs ads, has a new exhibit of photographs opening tonight at Lehman Maupin. The show is comprised of photos from three different series: One featuring sexy studies of model Kristen McMenay; another of images taken near Teller's house in Suffolk, England; and a third, intimate portraits of close friends, from Vivienne Westwood to William Eggleston to his son Ed.
Lehman Maupin Gallery, 201 Chrystie St. Opening from 6-8 p.m.
Vivian Girls at Gansevoort Plaza
Brooklyn-based '60s-girl-group-inspired all-female rock trio Vivian Girls have teamed up with the folks at Kate Spade, and are doing a little mini-US tour involving several free concerts. Tonight, they kick things off in Gansevoort Plaza (you know, right by the Apple Store) with a Fashion Week fiesta.
Gansevoort Plaza, Hudson and Gansevoort Sts. 7:45 p.m. Free.
LUSH at the Brooklyn Botanic Gardens
So you've danced in a museum, you've partied on a boat, but have you spent a late night boogying down to Latin Soul at the Brooklyn Botanical Gardens? The BBGs is opening up its Palm House tonight, for a dance party celebrating its tropical orchids. Get sweaty thanks to tunes from New York's finest "boogaloo" band Spanglish Fly as well as DJs Mr. Fine Wine and Turmix Pose; eat treats by La New Yorkina, Purple Yam, Chavela's and Moim; and enjoy an open bar of "fragrant juices" and cocktails courtesy of Dave Horak.
Brooklyn Botanical Gardens, 1000 Washington Ave., Prospect Heights, Brooklyn. Sold out -- standby tickets at the door.