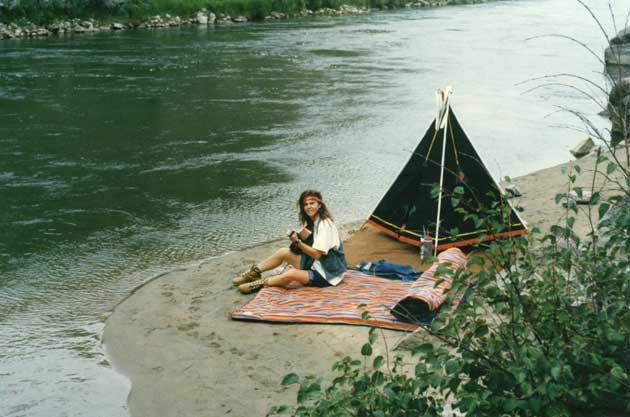 To put it incredibly mildly, a lot's happened to comedian Tig Notaro this year. She was hospitalized for a serious intestinal virus, broke up with her girlfriend, tragically lost her mother in a freak accident and was diagnosed with breast cancer. In August, during a set at the Los Angeles comedy club Largo, Notaro told an audience about what she'd been going through. The much-buzzed-about set, since made into an album titled Live, is 30 minutes of raw reflection on the absurdity of life that is as funny as it sad. Notaro, who has a clean bill of health after undergoing a double mastectomy, recently moved to New York from L.A. Before she lived in L.A., however, she spent a few years in Colorado. Below, she tells us about her first time traveling to the Rocky Mountain State.
When my friend Shannon and I were around 16 or so, we told our parents we were going to Galveston for the weekend, which is about an hour away from where we lived in Houston, Texas. We actually drove to Colorado, about 20 hours away from home. I had always heard about Colorado and wanted to go because Shannon's family went there to go skiing and my mother went to college in Gunnison, Colorado, and had loved it there and would talk about it. I'm not sure why we made it our destination, but we ended up in Cañon City, Colorado, where we spent a few days on the side of a mountain, next to a river, camping out. Years later, when we were adults, Shannon and I discovered we had been camping right around the corner from a prison. It was so insane and dangerous, and we didn't even realize it.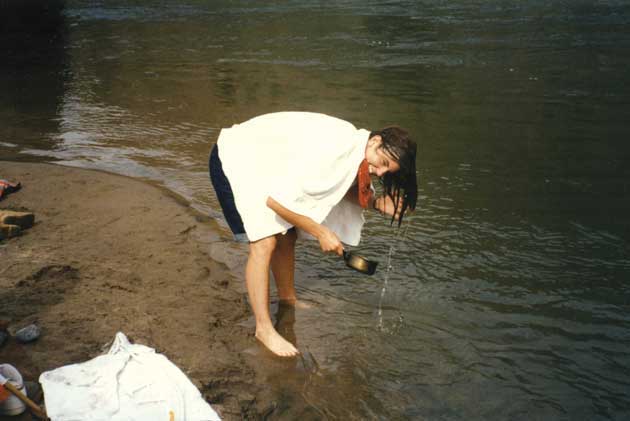 We parked our car up at the top of the mountain and then hiked down and set up shop next to the river. We were trying so desperately to live off the land. We had dug a hole in the ground and that was our toilet, and we bathed in the river. We brought pots and canned food and built a fire and played guitar. There were these two raft guides who would take people down the river, and we became part of their tour. They'd say, "And over here on the right, you'll see Tig and Shannon from Texas." And we'd be sitting there waving. We brought a tepee to sleep in, but it was only big enough to cover us from the waist up, so when we slept, our legs and feet were hanging out, completely exposed. We weren't scared, but we brought fire pokers with us from home as weapons, in case anything happened. We made a pact that we would each bring the other's dead body home should something go wrong.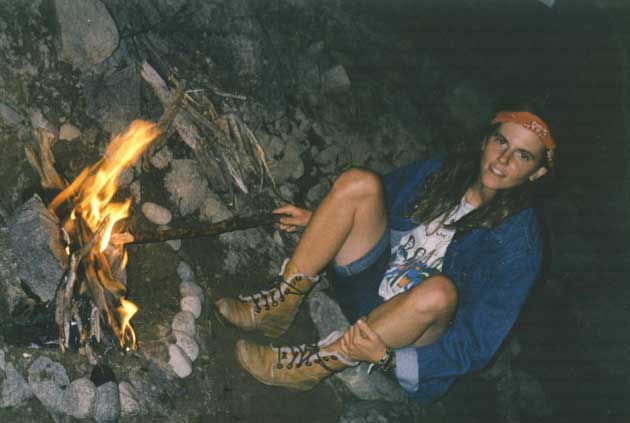 Meanwhile, Shannon's little brother had told on us almost immediately after we left. Shannon's dad had put together a search team to find us, while all the while we were just hanging out on this mountain. This was before cell phones, so we just figured our parents had believed our story that we were 45 minutes away in Galveston the whole time. On the way back home, we decided it would be fun to go to Mexico, so we took a detour to Juárez, which was the nearest town across the border. Have you ever been to Juárez, Mexico?  It's the worst place in Mexico you could possibly go. It wasn't as bad then as it is now but, still, it was not the ideal place for two teenage girls to be hanging out. We not only lied and didn't go to Galveston, and went to Colorado where we camped in a tepee around the corner from a prison, but we then drove directly to an incredibly dangerous part of Mexico where we hung out for the day and went to strip clubs. Shannon recently reminded me that we not only left our car doors unlocked in a parking lot in Juárez, we left them wide-ass open. I cannot believe that we made it home alive. It's ridiculous. Shannon says it was "the hippie folk version of Girls Gone Wild."
When we pulled up back home in Houston, we realized we were in a lot of trouble. Shannon was grounded from her car for a week and even though my mother had been very upset and worried, I wasn't punished. She was so happy to see me that she took me out for Mexican food.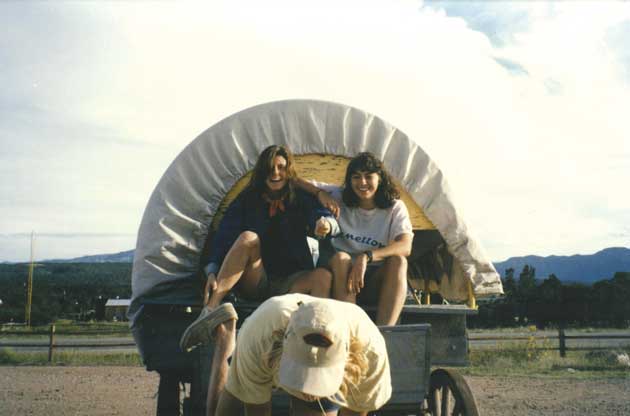 Photographs by Shannon Johnson Francois