did you know:
Design guru Murray Moss will be opening a wine bar/restaurant on Houston Street this coming winter? We can't WAIT. It will be so chic.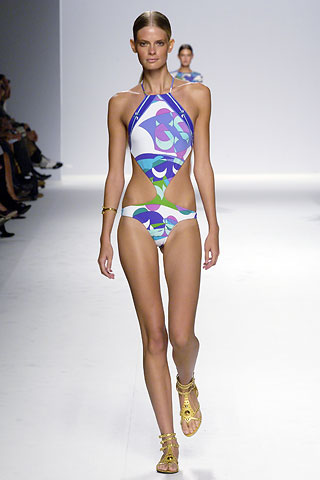 Matthew Williamson is said to be in the wings as the new designer for the House of Pucci. The Brit will be replacing Christian Lacroix, who had replaced Julio Espada who had replaced...uh we cant remember who came before. It's getting tedious guys.  Make up your minds. The fickle Pucci peeps (the house is located in Florence not Milan) have gone through designer after designer trying to "find themselves".  At a certain point, it seems their problem points to management not to designers. Meanwhile, Lacroix showed his last collection for the house yesterday. Click to see the entire collection.

I guess men don't shop as much as the gals do huh. VITALS will be shutting their doors, (theyre un-LUCKY I guess) according to todays WWD. At least Conde Nast knows when to quit and doesn't drag it out for a long excruciating death.