In 2002, partners Chad Sims and Angel Marcelino decided to open Prima Printing in a small studio in Atlanta. 14 years late, Sims and Marcelino are now married and Prima has expanded into a 50-person team doing every kind of printing you could need. This year, they won the National Gay Media Association's first Pride in Online and Print regional award. We talked about what makes Atlanta such a great place to start a business, and how the community supports them everyday.
First, can you give us a brief history of Prima Printing? How did you come to start the business?
Prima began in the headshot and comp card business for actors and models. As we grew over the years, founders and partners Chad Sims and Angel Marcelino saw the opportunity to grow the portfolio of services and quickly became known for exceptional work done fast. Our operations began in a 220 square foot office with only Chad and Angel, now husbands, to over 2,000 square foot and a team of almost 50. Now, 14 years later, we have grown to be Atlanta's premier same-day and next-day printing company, complete with an in-house design team.
What do you think has been the secret or key to Prima's success?
The key to Prima's success is not only our team, but the customers we serve on a daily basis. At Prima, customer satisfaction is our #1 priority. We have a team in place who makes customer service the top priority while delivering an exceptional product.
You recently won a National Gay Media Association award for Pride Online and In Print—how have you approached representations of LGBTQ people in media, and how do you think, in general, the community can be better represented?
It is an honor to be chosen as the Atlanta regional winner for Pride in Online and Print. As a gay-owned business in Atlanta's Midtown neighborhood, we strive to promote equality and inclusion, not just in the workplace, but within our community. We know the importance for our youth to feel safe and loved for who they are. We believe in supporting our community and building a safe community for everyone. Prima has used its location, changing its facade or window graphics, to bring awareness to issues such as the Orlando Nightclub tragedy.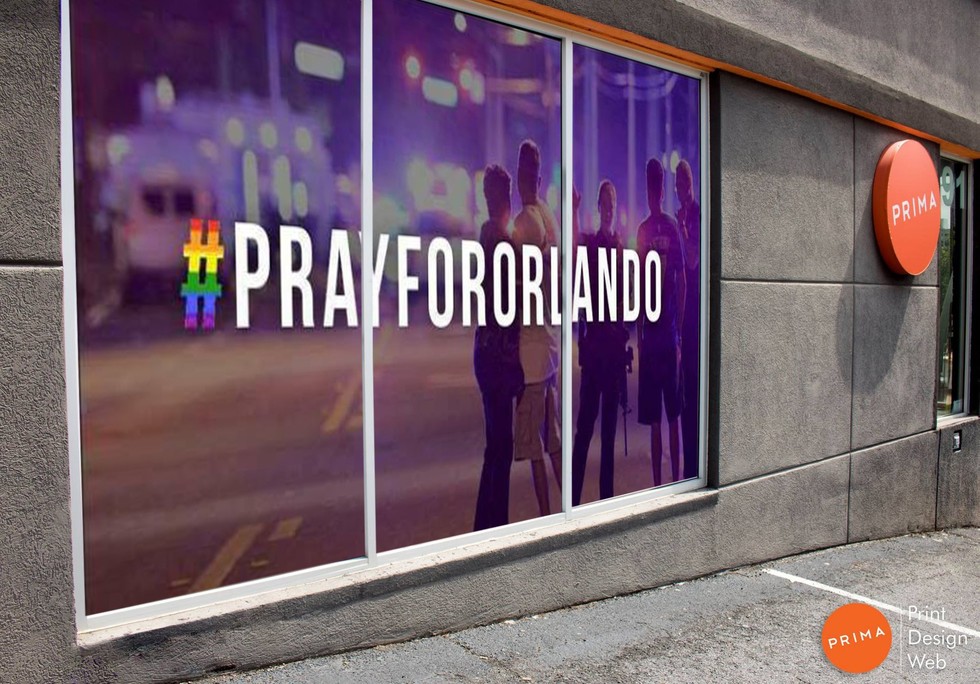 What's unique about running a business in the Atlanta community? What about the city has helped Prima thrive?
Running a business in the Atlanta community is one of the most rewarding and humbling opportunities we have had. Atlanta is a very close community and everyone is very supportive of the LGBTQ community. The city brings people from all walks of life that are looking for inclusion just as the owners were 14 years ago when they began Prima. Prima could not feel more support than we have in these years and feel that giving back is our best way to show it.