The Art of Thirst: Alexandra Rubinstein and Loud Female Sexuality
Subverting heterosexual female sexuality is all the rage in the art world right now - it's such a rage, in fact, that it's become a kind of trope. Here to save feminist art from docility and pastel overload, Brooklyn based artist Alexandra Rubinstein's works bring the cutting edge back to radical feminism - yawning is the last thing you'll be doing around her steamy, vintage porn-inspired paintings.

In her latest series - aptly titled Thirsty, men who look like they've stepped right out of a 1970s time warp lounge about naked (in all their tan-lined and mustachioed glory), their genitals covered by a conveniently fixed bottle opener over the painting.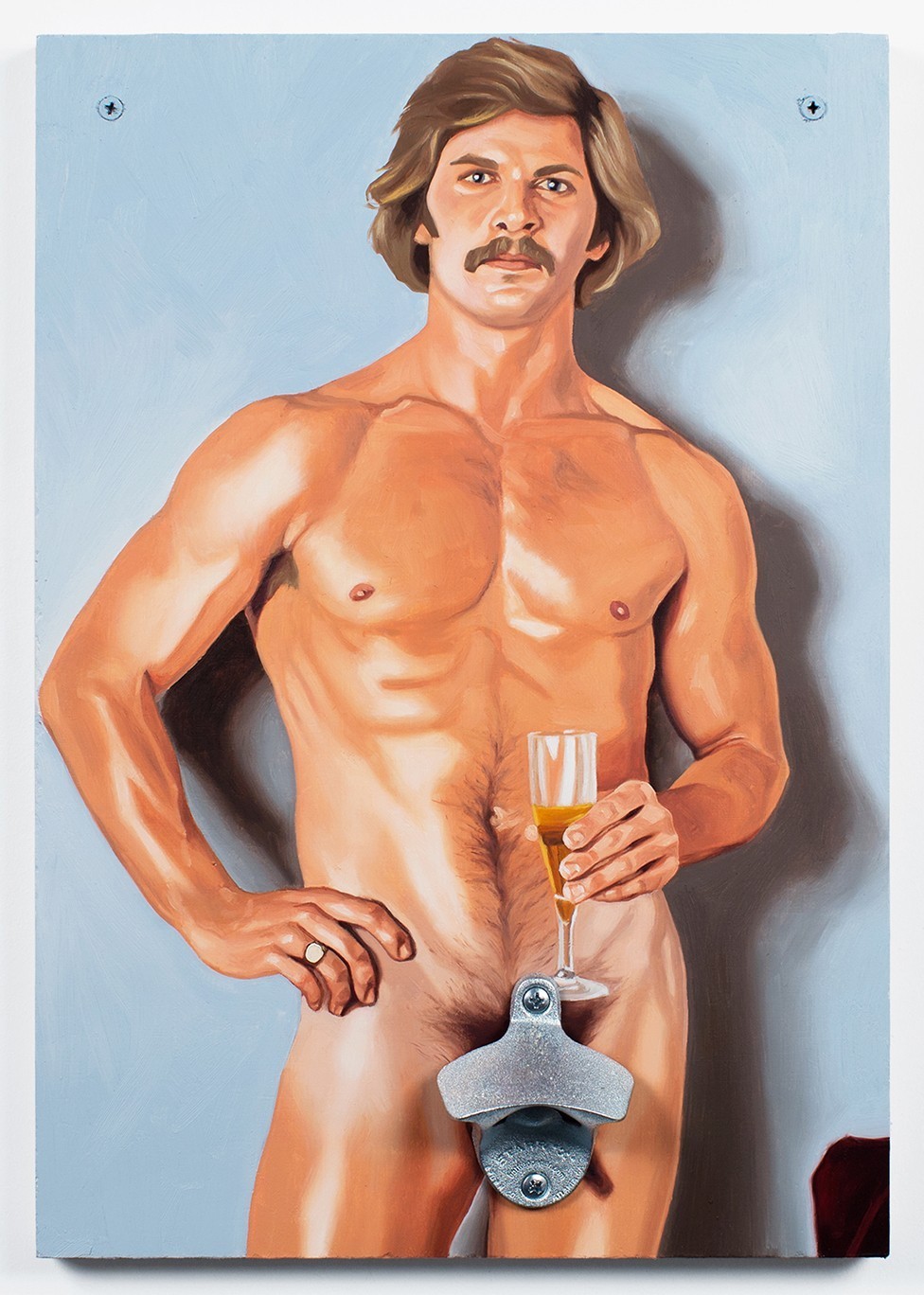 Thirsty 's paintings of vintage Playgirl models use "men to adorn a functional object, mimic[ing] the typical decorative use of the female form, while making the 'thirst' for them secondary, after the thirst for beer - further pushing the idea of women as the consumer, instead of object to be consumed," says Rubinstein.

But in a wonderfully self-aware twist of events that takes it further than the usual in the realm of feminist art, the series is careful not to reduce women to their sexual desire: in this world all awash in retro colors, it's beer before men on every girl's wishlist.

In an assertion of complete female independence, Rubinstein's paintings say, 'I can buy my own beer, thank you very much,' but also, 'you're hot -- open it for me, will you?'

So pop open a beer, and quench your thirst with some of the works below