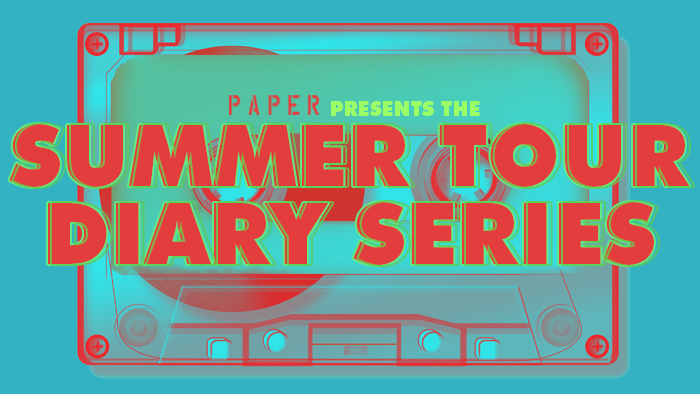 Throughout the summer, we're following around some of our favorite bands and DJs as they head out on tour. In each installment, these road dogs will be sharing a photo diary and sharing stories about what they do, see, and hear and eat while criss-crossing the country and the globe. Next up: French Style Furs, a new project frm Cold War Kids' Nathan Willett and Matt Maust and We Barbarians' Nathan Warkentin. Here, Willett tells us about their recent show at Williamsburg's Rough Trade, which they played in support of their debut album,
Is Exotic Bait
.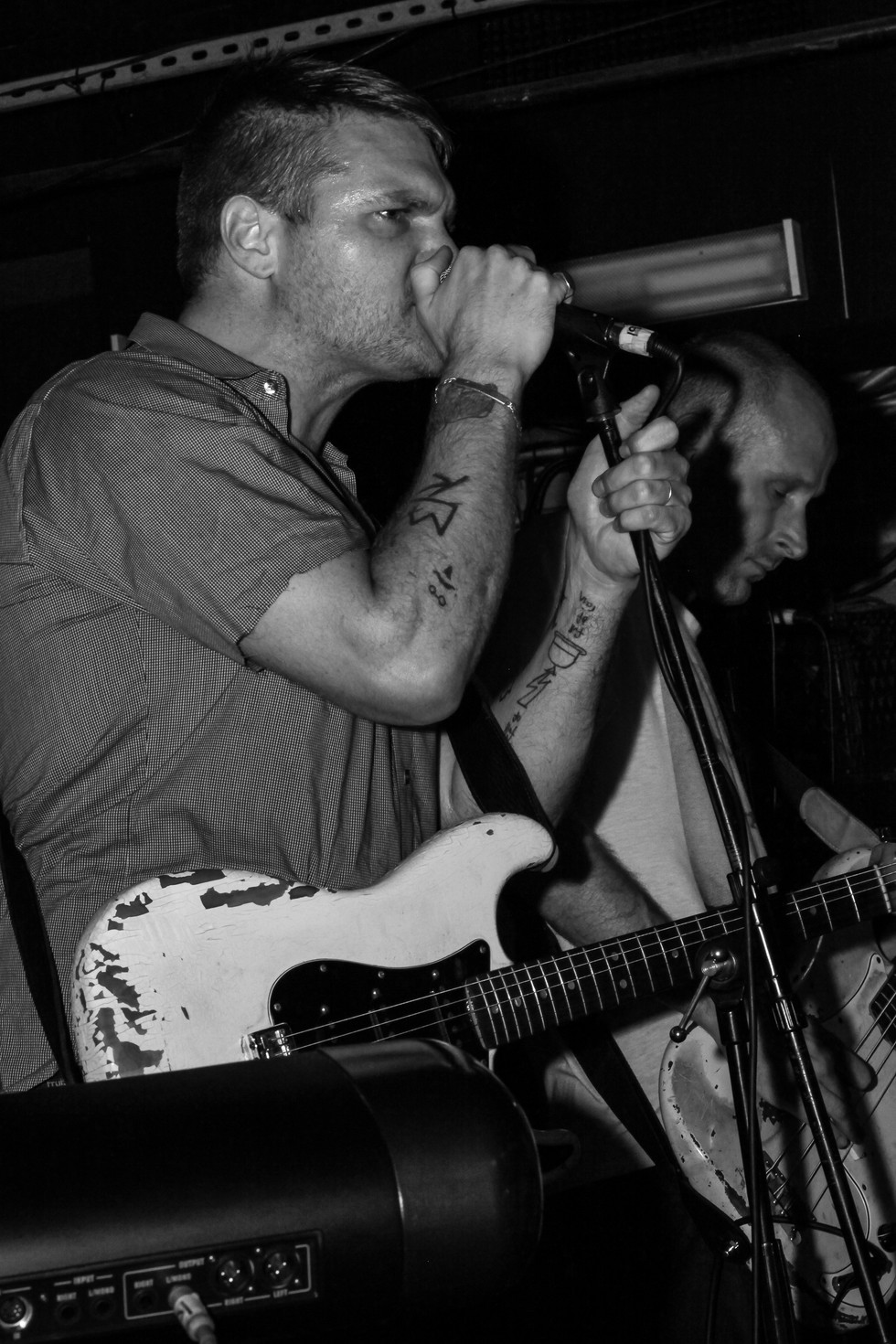 French Style Furs started about a year ago recording in New York. We're all originally LA guys -- [Matt] Maust and I from Cold War Kids [and] Nathan Warkentin from We Barbarians. We had all been friends when we first started our bands... Cold War Kids was on tour here a lot.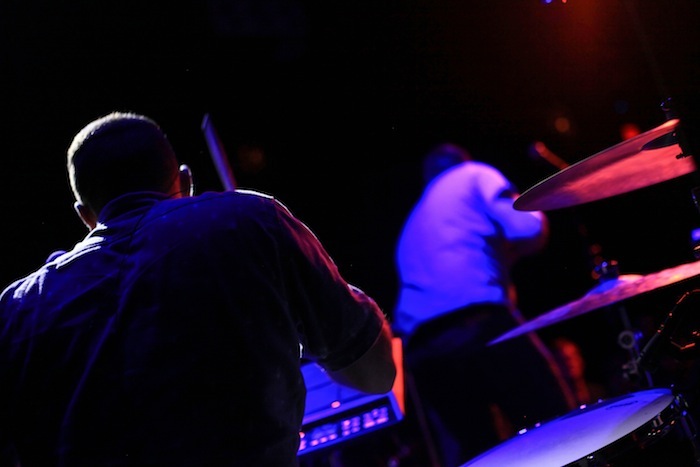 We had this really spontaneous thing come together where we started recording a bunch of tracks and then I sang over them using the poetry of a guy named Thomas Merton. I think a certain magic came about through using someone else's poetry and the three of us, [as] old friends and just having a totally different head space and physical space being here, we wanted it to be a different band with a different identity. In a way it's more literary, more poetry-based.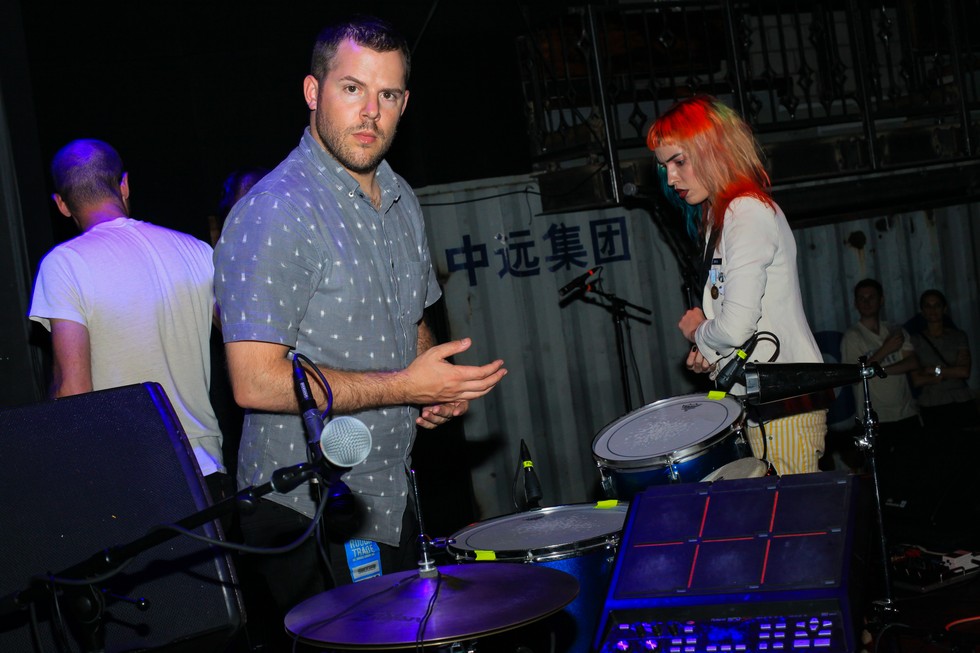 In the last year our many trips from LA to New York have been spent avoiding friends and family so that we could work on this mysterious recording project. None of them really understood what we were doing in a studio in Greenpoint or why. This time around we finally get to debut the performance of French Style Furs.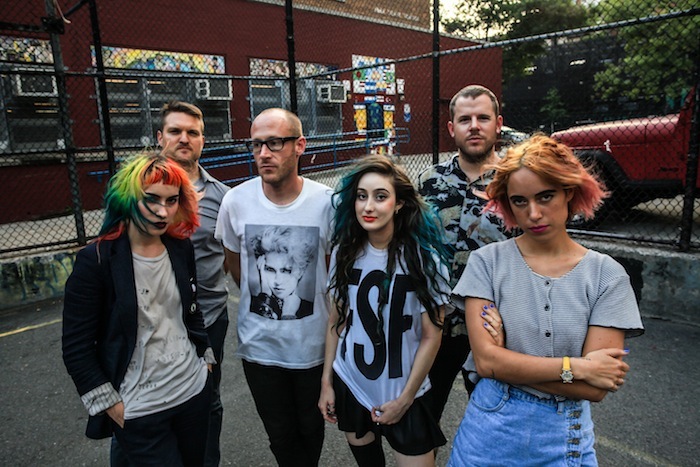 (L-R) Cassandra Church, Nathan Willett, Matt Maust, Liv Marsico, Nathan Warkentin and Marika Dahlin
To get to New York, we brought our girls from LA -- Marika, Cassandra, and Liv -- on frequent flyer miles, borrowed Delta Spirit's van and slept wherever we could.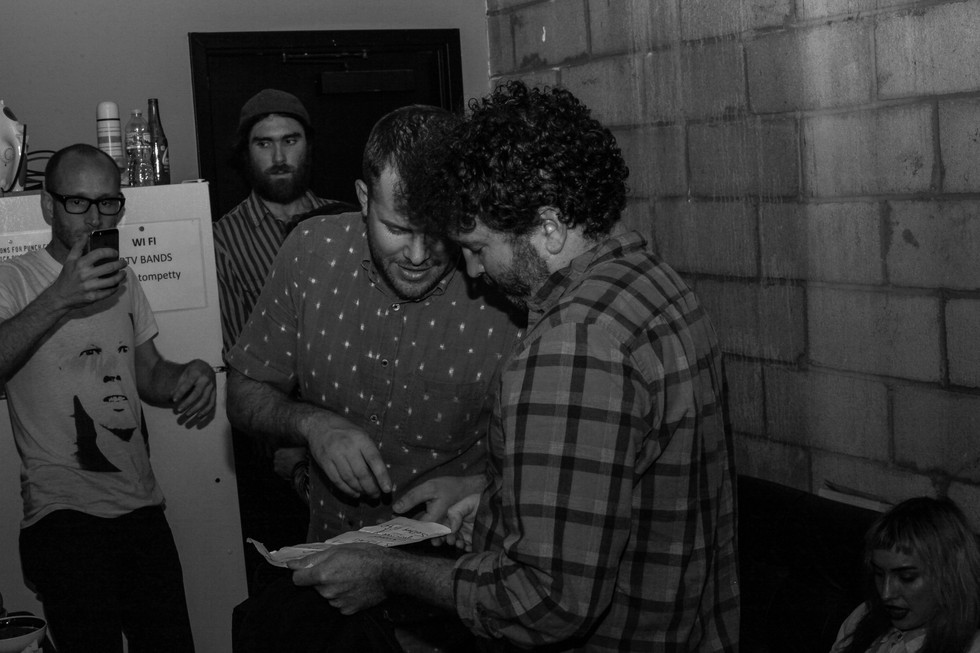 Before and after sound check at our Rough Trade show, I snuck over to Kinfolk to watch the Netherlands v. Argentina World Cup game. There was a lot of support from both sides. It was so rad to see so many people from all over the world in the same place watching
futbol
in the USA. When Argentina won, their fans were chanting in Spanish, embracing, going crazy. It was a rush.
We also all ate at a Brazilian place in Williamsburg called Beco that was incredible. Coconut water whiskeys and shrimp and rice dishes.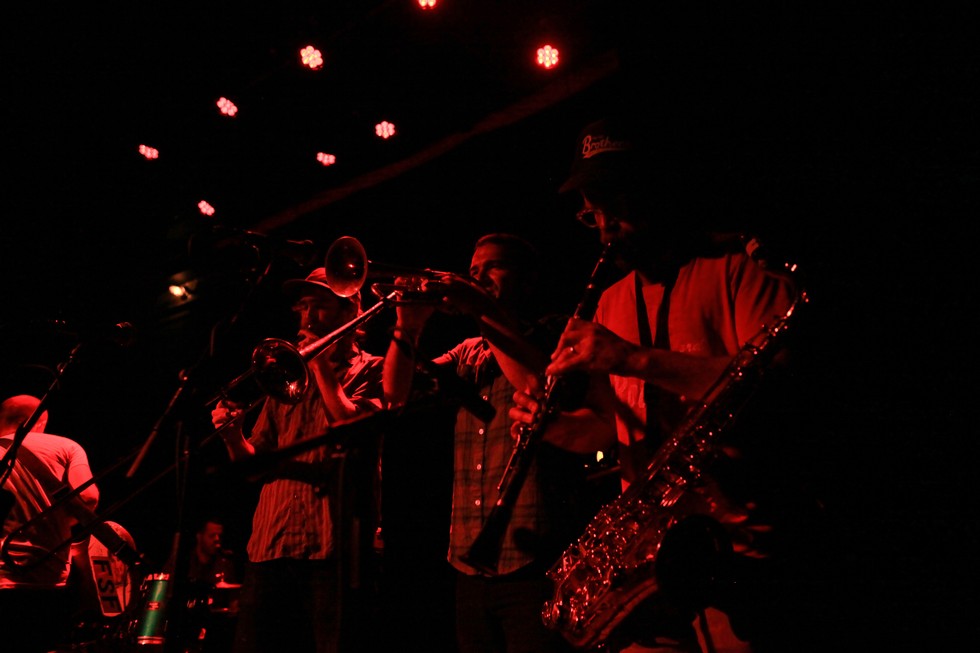 Nick [Kinsey], Wyndham [Boyland-Garnett], and Mike [Irwin] played horns on the record and they know how we like to do things -- fun, loose, unrehearsed, wild. The whole bicoastal thing is a ridiculous amount of work just to get gear and everybody there on time, but well worth it.
MORE TOUR DIARIES