What do you get when you combine two things people love? i.e. pups and pastries? Twitter user @teenybiscuit, apparently, who's been blowing up Twitter with her incredible collection of dogs that look like foods, and vice-versa.
Behold, the image that started it all: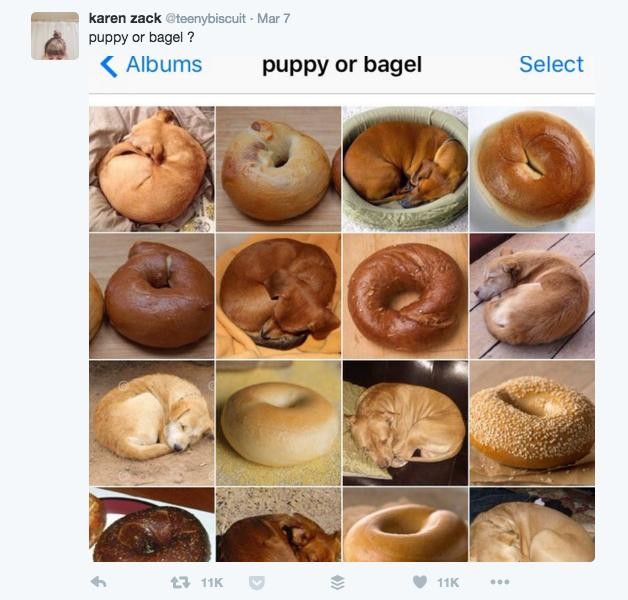 A delicious optical illusion that has also led to other incredible guessing games like: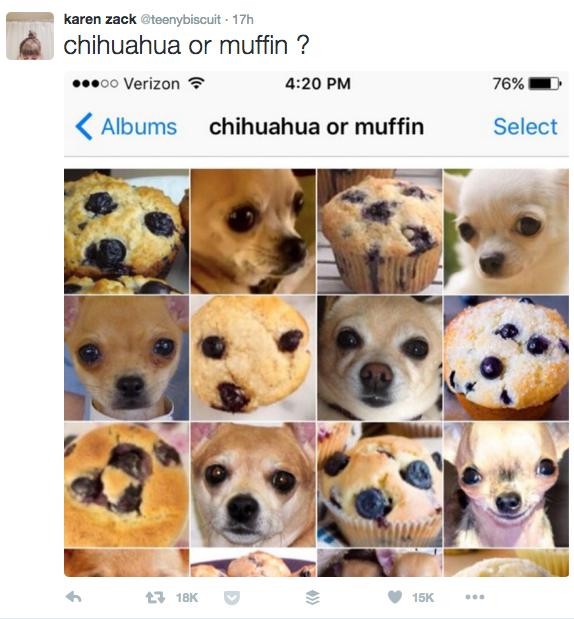 And: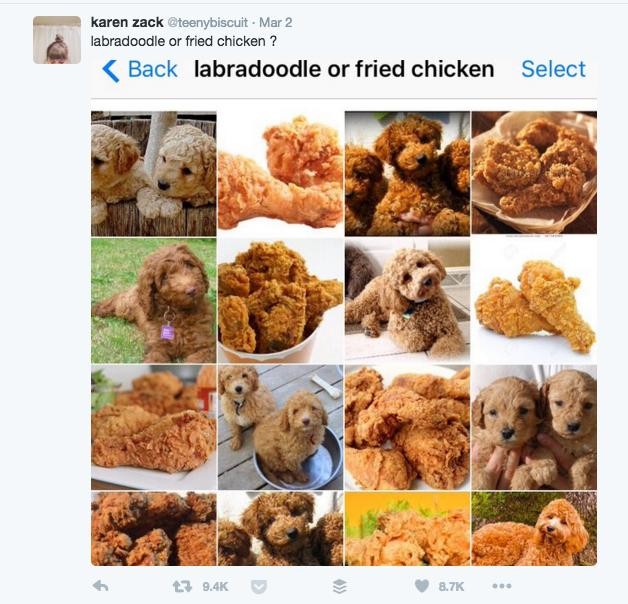 Not to mention the less appetizing, yet still hilariously relevant: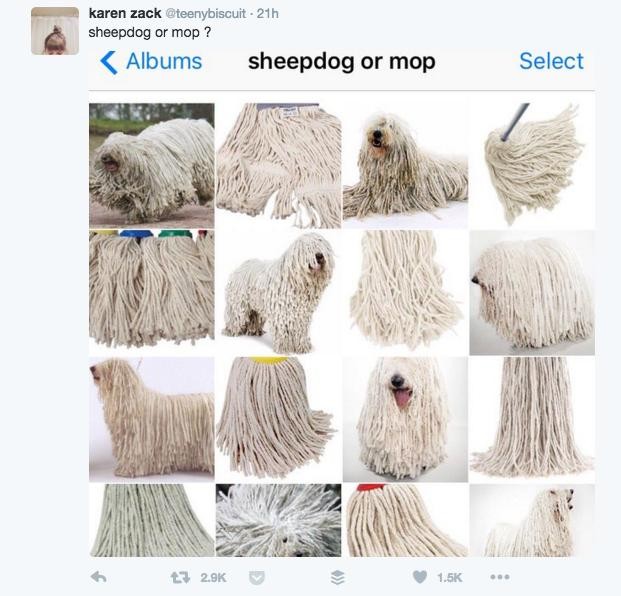 So fuck #TheDress, cause we much prefer "dogs and delicious food/household cleaning supplies."