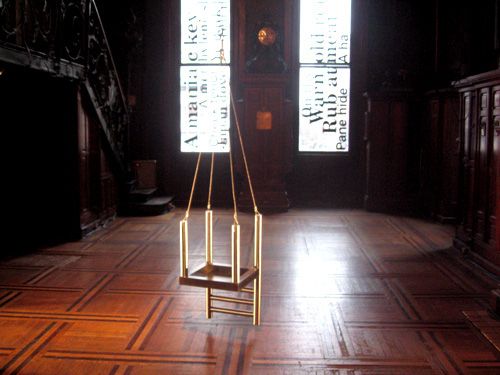 Just checked out the Armory (where Aaron Young had his motorcycle collaboration with Tom Ford back in September 2007) installment of the Whitney Biennial 2008. The curators, Henriette Huldisch and Shamim M. Momin, took a leap of faith a few blocks down on Park Ave. and 67th St. and gave the Biennial a lot more room to breathe. Though that may have been the intention, my overwhelming first impression after a quick glance was that the art strewn about in this powerhouse landmark is hard up to compete with the majestic building itself, which really exerts its personality in a rumbling and brooding way like John Huston in Chinatown.
In a show where the venue is a co-star, there are some great works of art too. Carlo McCormick and I agreed that DJ Olive (Gregor Asch)'s somber, cryptic and musical installation was one of the best -- it's the Urs Fischer piece of this Biennial. The key is to really take your time and savor each room (every artist/collective gets a room) for what it is -- don't try to look for the glue that binds everything together, it's not that kind of show. I have not seen the main event yet -- I'm saving it for tonight! So this is by no means the last word on the Biennial but -- dare I use the C-word -- watch out for the curmudgeons, I think we're in for some controversy!
Picture above: Installation by Bozidar Brazda
MORE PHOTOS AFTER THE JUMP >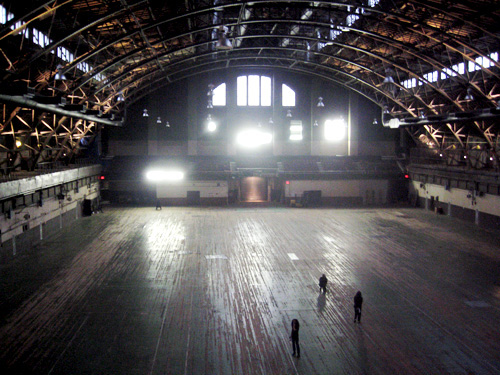 The Armory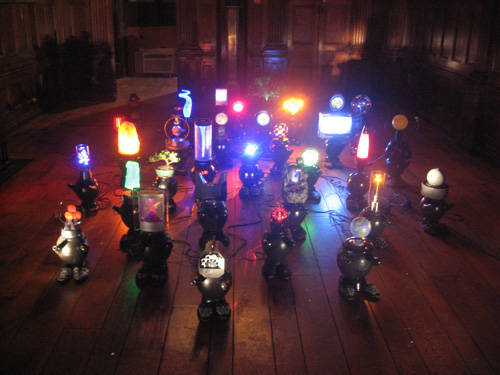 Olaf Breuning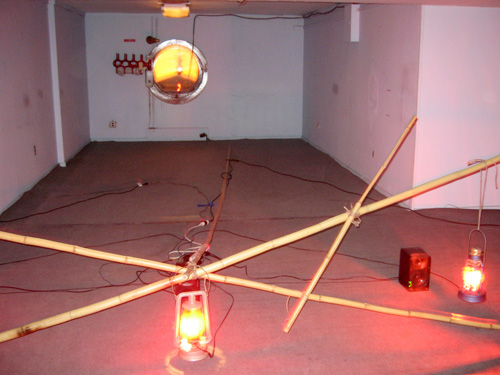 DJ Olive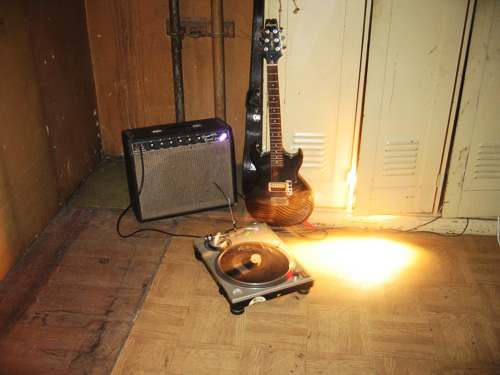 DJ Olive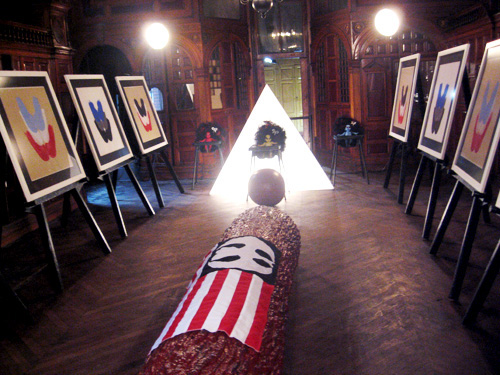 Kembra Pfahler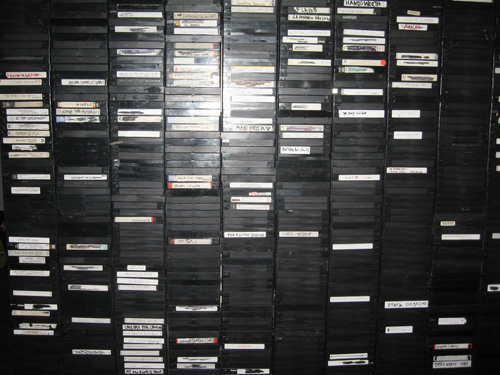 William Cordova & Leslie Hewitt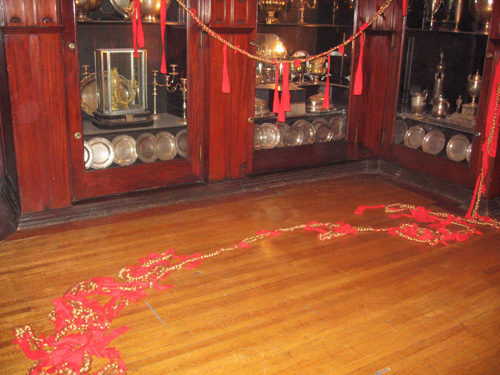 MK Guth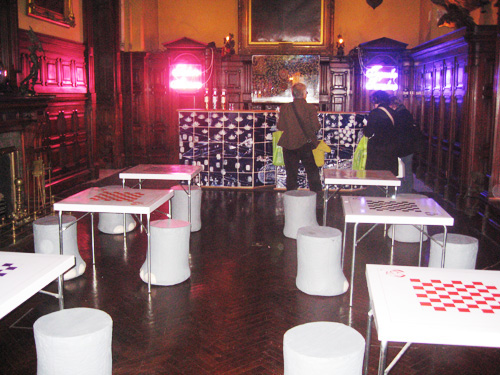 Eduardo Sarabia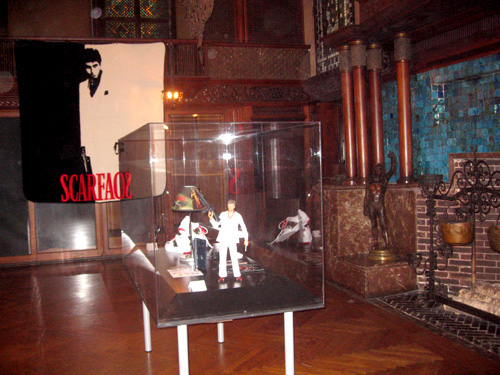 Mario Ybarra, Jr.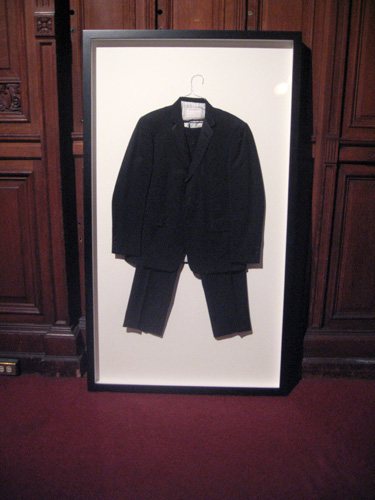 Gardar Eide Einarsson