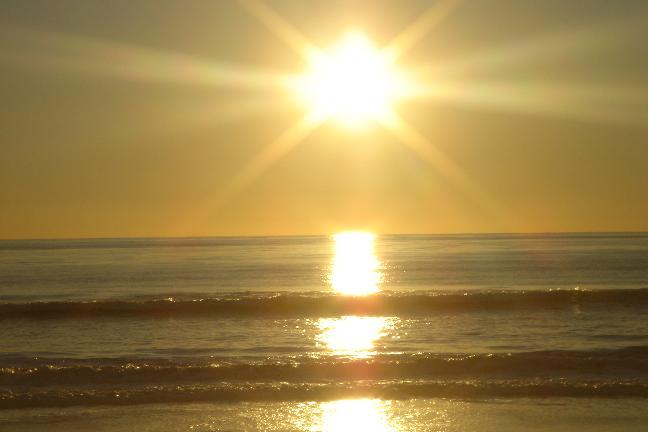 Just when I started getting back in the New York groove I had to return to the West Coast. Don't cry for me Lower Manhattan! I felt like Lazarus rising from the dead! Don't get me wrong, NYC is fun... but it's a bunker. Which you don't fully realize until you've left. Jim Morrison was right! The west is the best! Especially when it's a sparkling clear day on the beach in Carlsbad (where these photos were taken last Thursday.)
When I came upon the scene in the photo below I was reminded of another Jim Morrison quote, told to me by a friend of his from UCLA film school. They were leaving a class and came upon a dead squirrel impaled on the barbed wire on top of a fence. Jimbo stopped in his tracks, cocked his head to one side (so his neck muscles were bulging out real sexy you know) and he muttrered, "Well, that pretty much says it all."
FYI: the UGGS left on the shore were NOT mine. The three folks whose Gingerbread Lattes were also left behind are frolicking in the surf just out of the frame to the right.