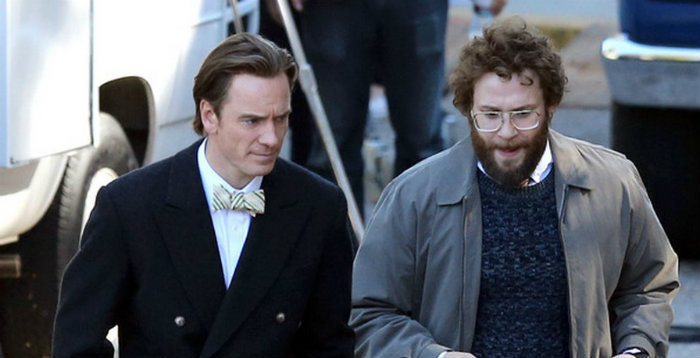 The concept for
Steve Jobs
-- the third (or is it fourth? fifth?) Steve Jobs biopic, this one written by Aaron Sorkin, is almost laughably on-brand. (Has there ever been an Aarokin Sorkin project in which a brilliant man is
not
repeatedly misunderstood by people working in his Extremely Important Industry?) Still, if the newest trailer is an indication,
Steve Jobs
might be a little closer to
The Social Network
-- the last movie Sorkin wrote about a revolutionary figure in technology that was, blissfully, directed by someone with a strong individual aesthetic.
In this case, Danny Boyle is behind the camera, and his love of visual flair shows in images of masses of people anticipating Apple announcements (prescient and also gross) or Seth Rogen's Steve Wozniak confronting his former partner. Watch the trailer for
Steve Jobs
, which hits theaters October 9, below.