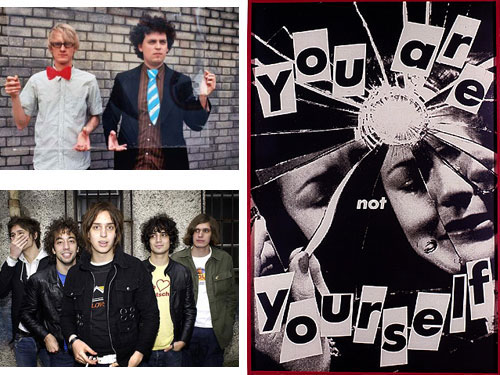 1. Follow artist
Barbara Kruger
on Twitter
here
. Samples: "The meaning of life is that it stops;" "You Destroy What You Think Is Difference."  What did you expect... what she had for dinner last night?
2. More Tweets --
this one's from Julian Casablancas
on when we can expect the new Strokes album: "still not going to be out for a few months...mixing, etc."
3.
Vice
premieres their new TV series, "
Guide to Everything
," on MTV, December 6 at 11 p.m.  It's "Jackass meet 60 Minutes." That must make
Steve-O
Andy Rooney
.
4. Author
Tom Wolfe
discusses
Marshall McLuhan
, television and the "tribal" online generation with Guest of a Guest: "(tribes) only believe rumors and that's what the blogosphere is."
5. There's a DJ set by
Simian Mobile Disco
tonight, November 18, at Santos (96 Lafayette) plus JDH and Dave P. [
Santos
]
6.
Sea Rex: Journey to a Prehistoric World
, a new IMAX film, opens at the American Museum of Natural History (79th Street & Central Park West) on January 10, 2011. [
SeaRex
]