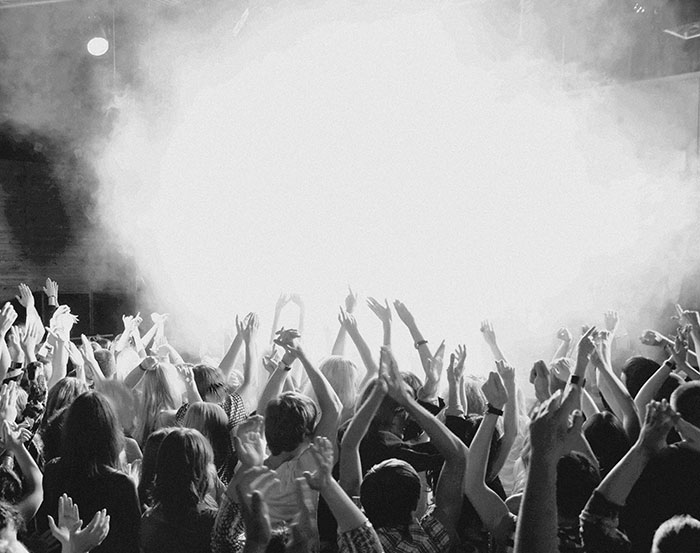 At Paper we're always in search of the next big cultural moment and it's clear that dance music is, at its core, a youth-led movement that just keeps getting bigger and bigger while preserving that punk spirit we love to celebrate. Here we've asked music industry insider Bob Lefsetz -- who has watched many scenes come and go and commented on them in Variety as well as his popular weekly newsletter, the Lefsetz Letter -- for his thoughts on this multibillion-dollar industry that has everyone from Top 40 radio listeners to Bushwick warehouse ravers feeling the beat.
Where do we start?
The cognoscenti hate that term. They've been into this music since the '80s and you johnny-come-latelies demonstrate your ignorance by calling it that.
Then again, were they around when it started in Detroit and migrated to Manchester and blew up with most Americans being totally clueless?
That's right, electronic dance music is not new.
But its success in America is.
Because it's the anti-pop, the anti-hip-hop, the anti-country, the anti-establishment, built for a generation sick of their elders telling them that they missed the good old days.
And if you can't understand it, that means you're old. And you probably are. But it's a very big tent, and if you want to come inside, you'll be welcomed with open arms. Because EDM, like the younger generation, is inclusive.
And that's where you should experience it, live. Where the DJs read the room and take revelers on a ride unlike anything since disco. Turns out we all love to dance, and that those blowing up records at Comiskey Park were just reactionaries.
So go to the Electric Daisy Carnival, preferably in Las Vegas.
Or the granddaddy, the Ultra Music Festival in Miami, assuming you can get a ticket.
And feel free to let your freak flag fly.
Sure, the experience will be enhanced if you do drugs. An upper that can keep you dancing all night. But it's not necessary.
And sure, it's better if you know something about what you're listening to, but the truth is DJs inject the hits of the day, you'll find so much familiar, and you'll be entranced by the booming beat.
But where does the scene go now?
Either back underground or it crosses over to pop.
That's the story of
Avicii
, booed when he debuted his new song-based music at Ultra over a year ago, and king shortly thereafter. "Wake Me Up" is the most played song in the history of Spotify. Check it out, you'll love it.
Or you won't.
And if you don't, no one will care. This is not the 20th century, where you're judged by what you listen to and others decry your taste. There's so much music today that if you don't like something, no one cares; they keep on enjoying themselves.
Will the big money kill EDM? With SFX and Live Nation gobbling up festivals?
Will the Fortune 500 undermine it?
I DON'T KNOW!
That's the great thing about the EDM scene: it's owned by its listeners, not the machine. If it dies, those in the music business will be the last to know.
Not that it will ever go away. But will it dominate tomorrow's airwaves?
Maybe!
What You Need to Know:
1.
Europe is the home of EDM, and the epicenter is Ibiza, a pirate island off the coast of Spain. A pilgrimage there will catch you up in a week, while you eat dinner at midnight, start partying at two a.m. and emerge from the club to nap on the beach as the sun comes up.
2.
There are more styles than you can fathom, from dubstep to house to techno. But don't worry, only true insiders can delineate the aspects of each, and if you don't like the big beat, you still might fall in love with trance.
3.
There's tons of money in it; some DJs play multiple gigs a night. If money is your thing, you don't want to be a musician, but a DJ.
4.
Just because you can push play, that does not make you a DJ. Sure, Paris Hilton "spins records," but all she's got is name value. The truly talented dominate this sphere.
5. If you can't make it to Ibiza, go to Vegas, where you can get a crash course in not only the music, but the expense. Yes, EDM live is an expensive proposition, and there's a true separation of the classes. Income inequality is rampant.
6.
Beatport, not iTunes.
7.
Live, not recordings.
8.
Brands are rampant. Because they want their images burnished and the DJs and promoters want the money.
9.
It's not the usual suspects, not the same record companies, not the same promoters... most, like Pasquale Rotella of Electric Daisy, have been doing this for 20 years, and their time has finally come.
10.
Don't be judgmental and don't be prejudicial. To dismiss EDM is to throw overboard the sound and culture of the younger generation. Furthermore, if you go to gigs and listen to some music I guarantee you you'll find your sound. But I will say this: just like the Internet with its overwhelming cacophony, the scene is nearly unfathomable, you can't grasp it instantly, maybe never at all, so turn off your mind, relax and float downstream...
Meet the Most Powerful DJs in the Music Business