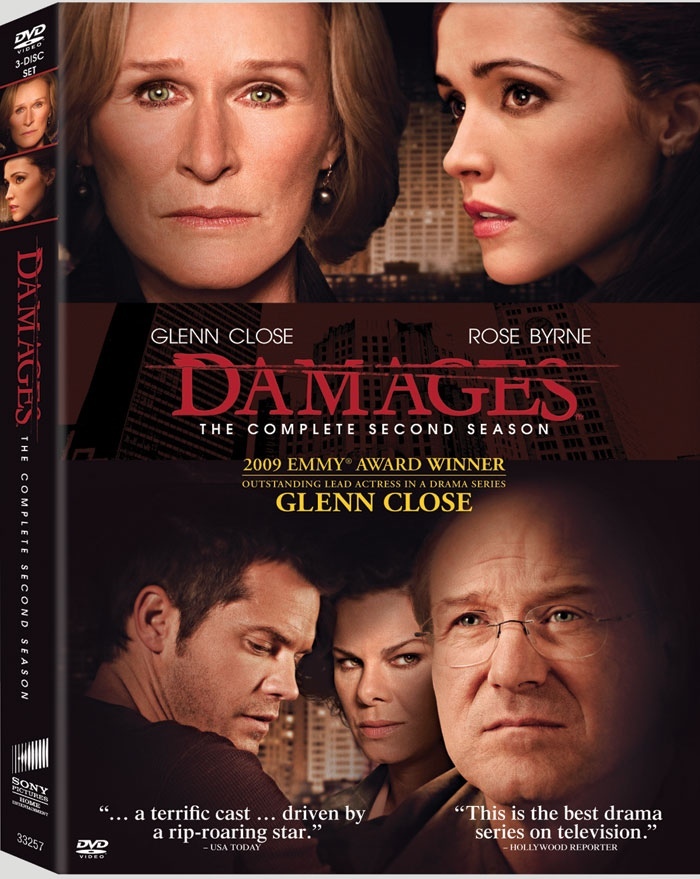 Out now on DVD is the second season of 
Damages, 
truly one of the best shows on television today. This is a suspenseful, complex and mesmerizing look at an unscrupulous cutthroat lawyer Patty Hewes (a brilliant
Glenn Close
) and the female attorney in her firm Ellen Parsons (
Rose Byrne
), who's secretly joined up with the feds to bring Patty down. The show sublimely skitters back and forth in time like great Hong Kong movies in the 1970s. This season featured a host of fascinating characters: 
William Hurt
plays a man from Patty's past accused of killing his wife; 
Marcia Gay Harden
is stupendous as a sensual, ball busting attorney; and the terrific
Timothy Olyphant
plays a mysterious stranger Ellen meets in grief counseling who has many secrets of his own. The way these threads all converge at the end this time around takes your breath away and makes one eager for the next round between Ellen and Patty. Re-watching these shows is a real treat to see how seamlessly everything fits together and to watch such incredible ensemble acting.