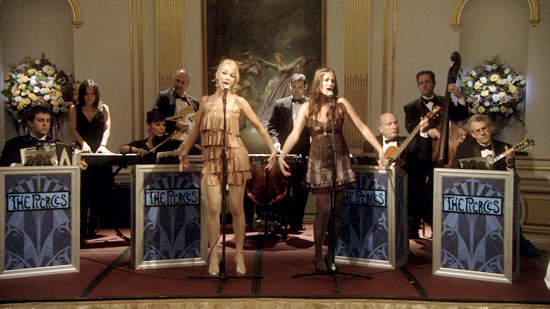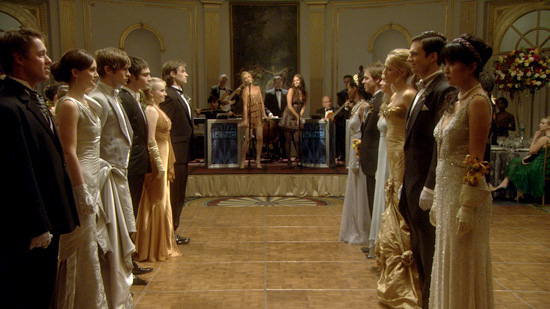 Two things that we adore -- The Pierces (who we wrote about back in 2005) and Gossip Girl (which we watch every Wednesday) -- are coming together as one!! According to a press release we just received...
"New York City's favorite sister act The Pierces will appear on the December 5th episode of the hit CW TV show GOSSIP GIRLS playing two of their songs "Secret" and "Three Wishes"... The Pierces will appear as the band playing the Debutante Ball in the episode titled "Hi, Society."
We are excited that there will be a debutante ball thrown into the Gossip Girl mix AND excited that The Pierces will be playing... They're a far cry from Lester Lanin...
Also, anyone see a similarity between Alison and Catherine Pierce and GG's Blair and Serena?
See below: