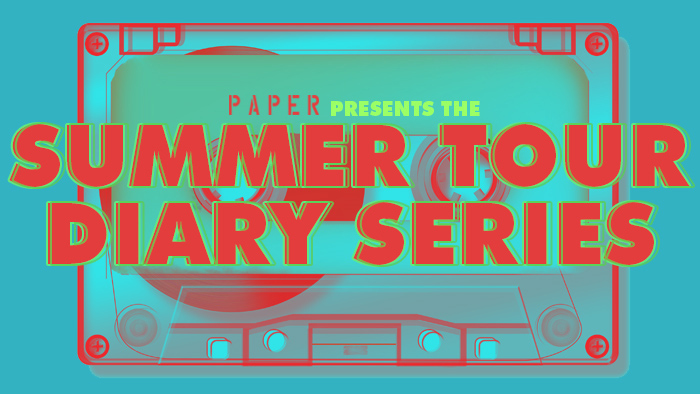 Throughout the summer, we're following around some of our favorite bands and DJs as they head out on tour. In each installment, these road dogs will be sharing a photo diary and sharing stories about what they do, see, and hear and eat while criss-crossing the country and the globe. Next up: Stromae, the Belgian electro-hip-hop-world music sensation (born Paul Van Haver) who's been dominating European airwaves since the release of his sophomore album,
Racine Carrée
, last year, and who is quickly gearing up to explode Stateside. We catch up with the artist following a huge show at Zenith Orléans in Orléans, France.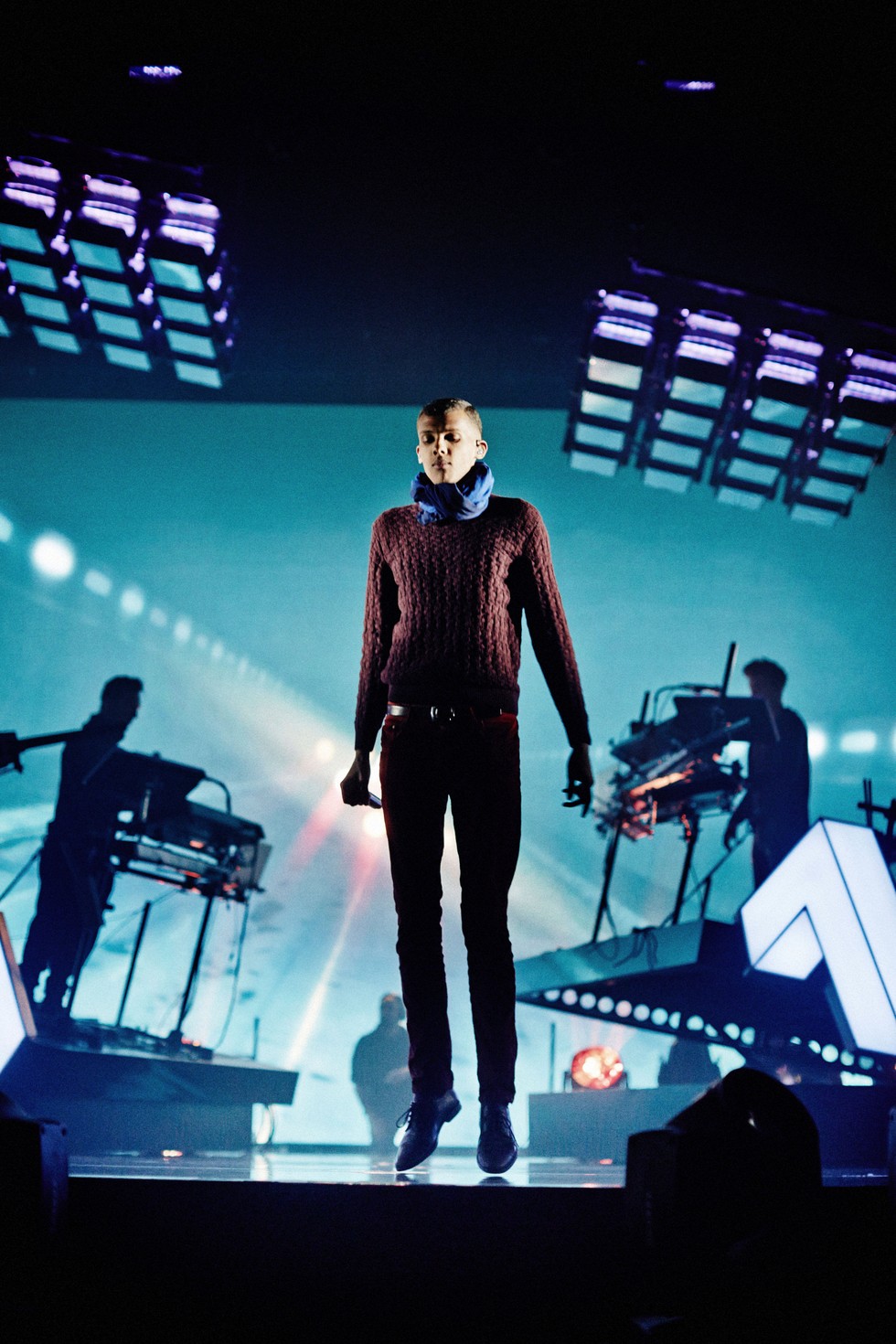 "This is us playing my song '
Je cours
.' If you look closely you can see the set rising and leaning in underneath the musicians behind me, and the visual behind us does so as well."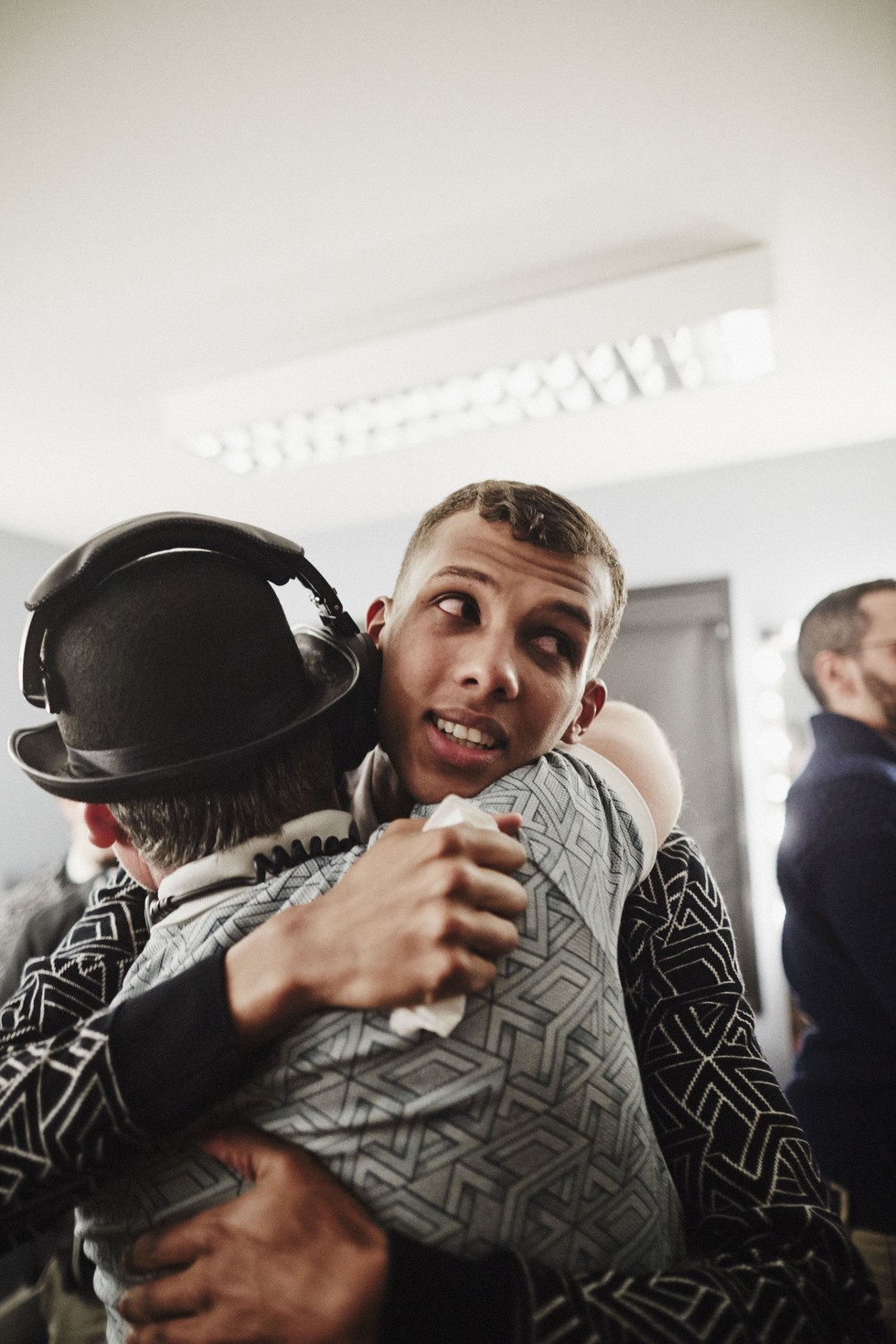 "In a couple of minutes, I'll be going on stage for the first time in my life with the new arena show setup. I can see in my eyes that I was feeling nervous! Before each show, the whole team hugs!! Here I'm with Alex, our stage manager."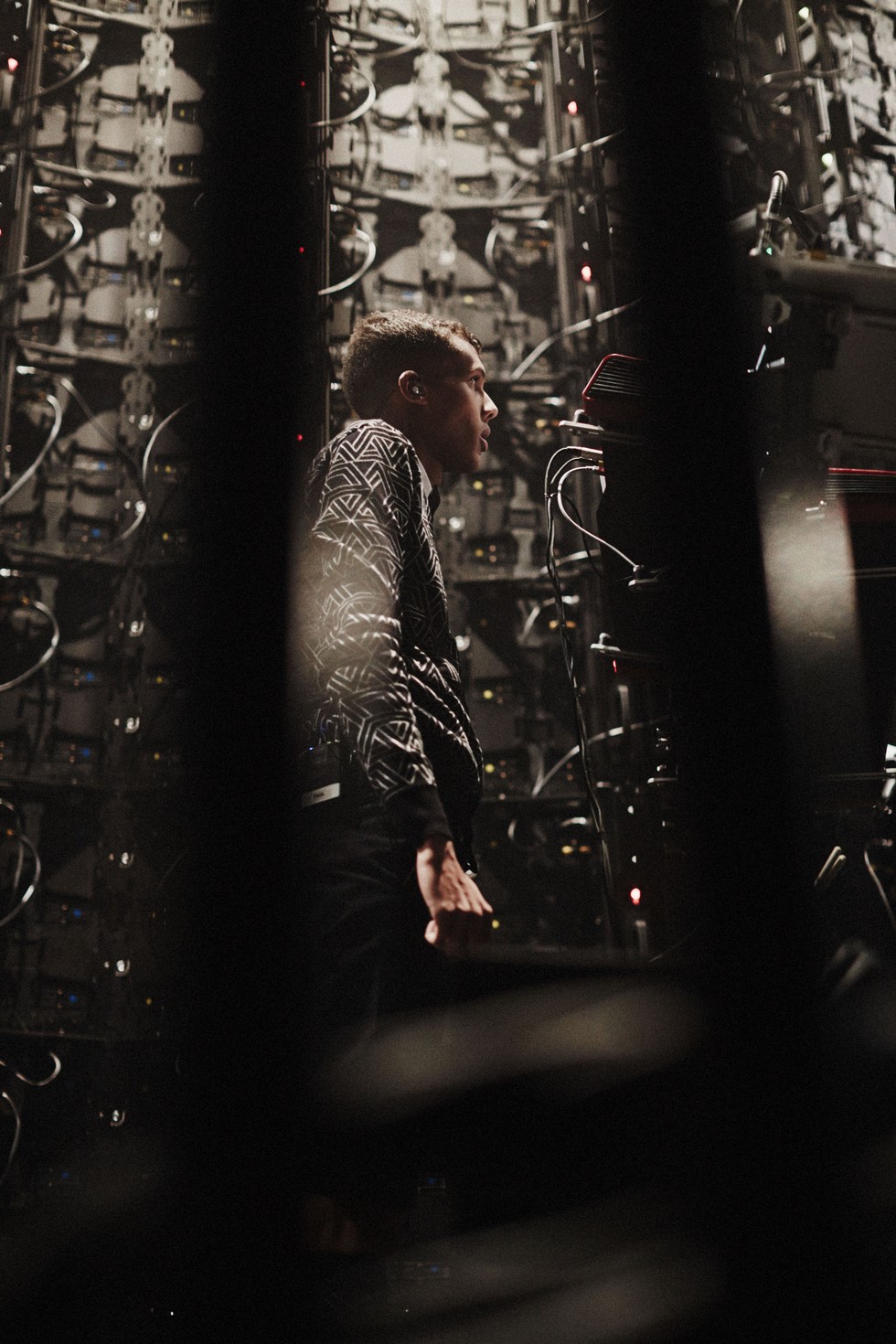 "I'm behind the screen, only a seconds away before entering the stage... The visuals are playing, the audience is cheering, and the show really starts now."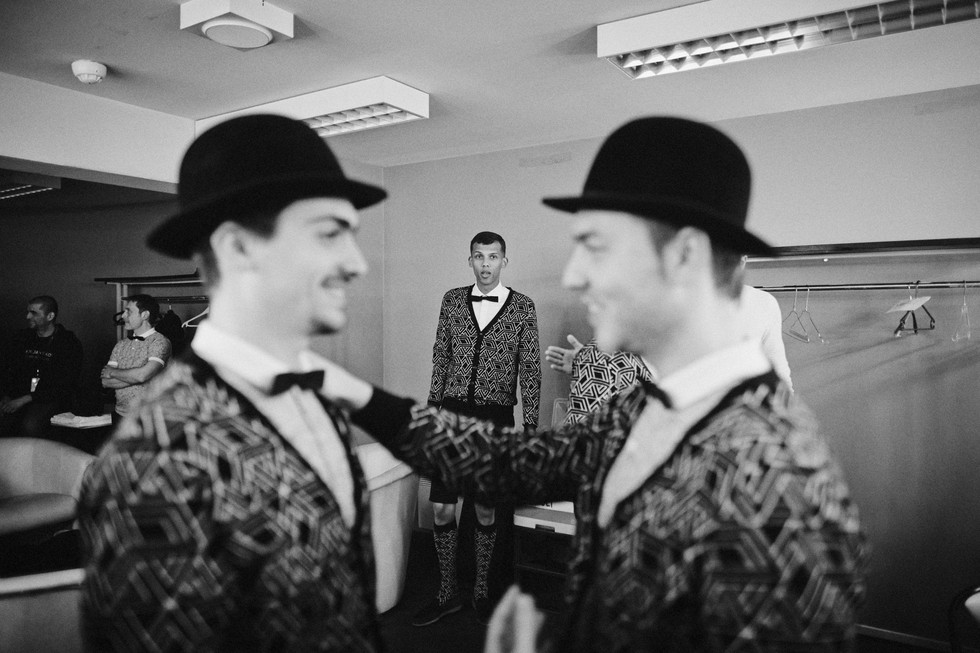 "My two musicians Florian and Manoli are hugging just before the show. We always do that. These kind of moments are really important for the whole team, it brings us together."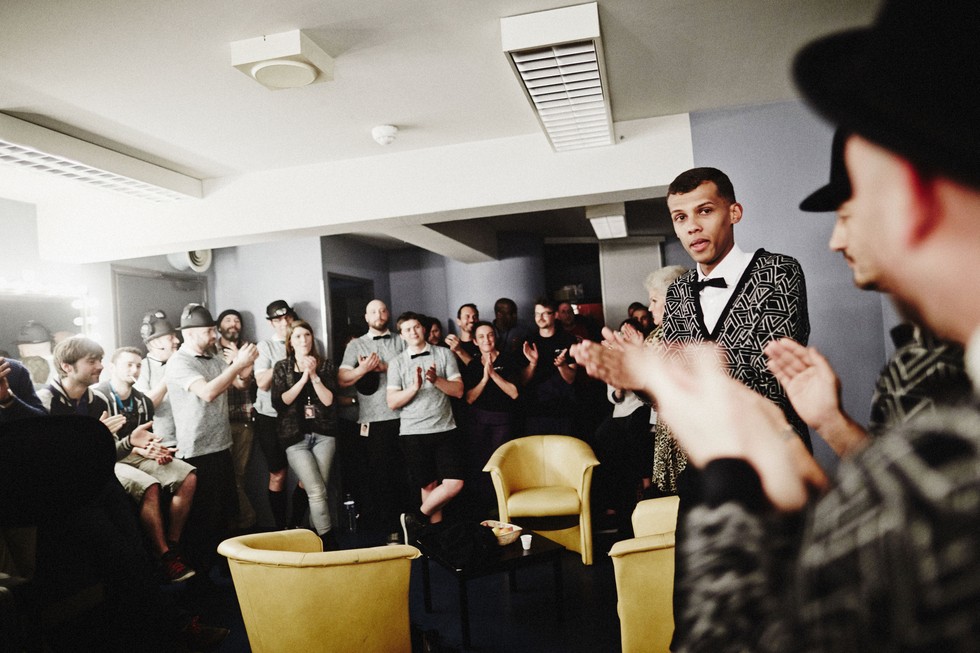 "Again, this is before getting on stage. All the team is clapping, so we can get motivated. I was very moved for this one, it was the first of our new show, a special moment."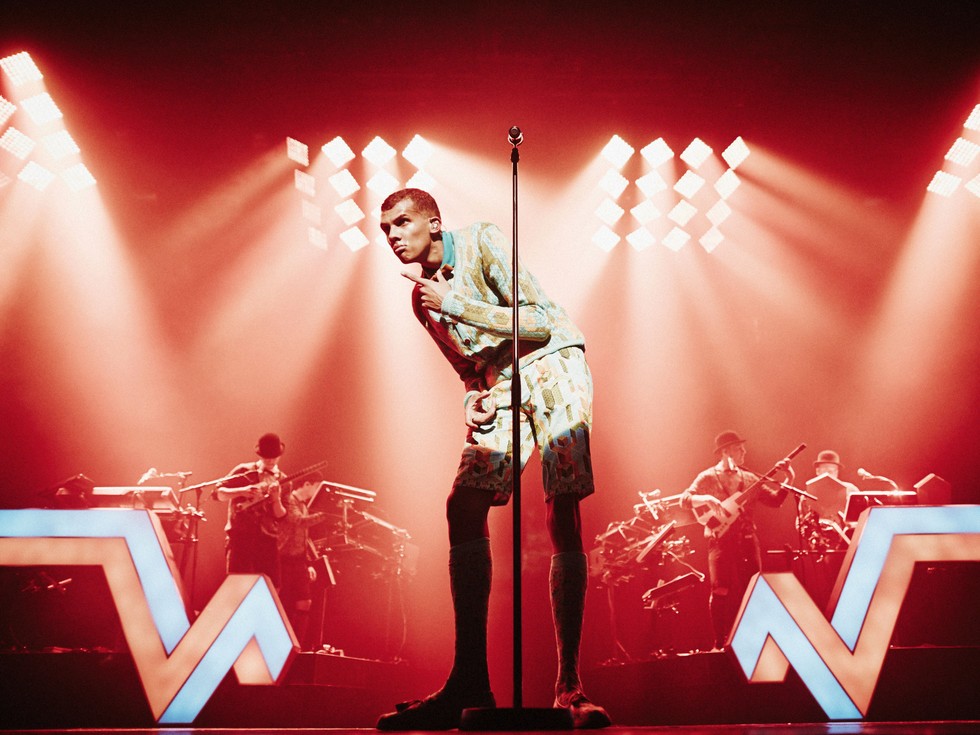 "This during the special Congolese rumba edit for '
Papaoutai
' during the show. It's a very fun moment!"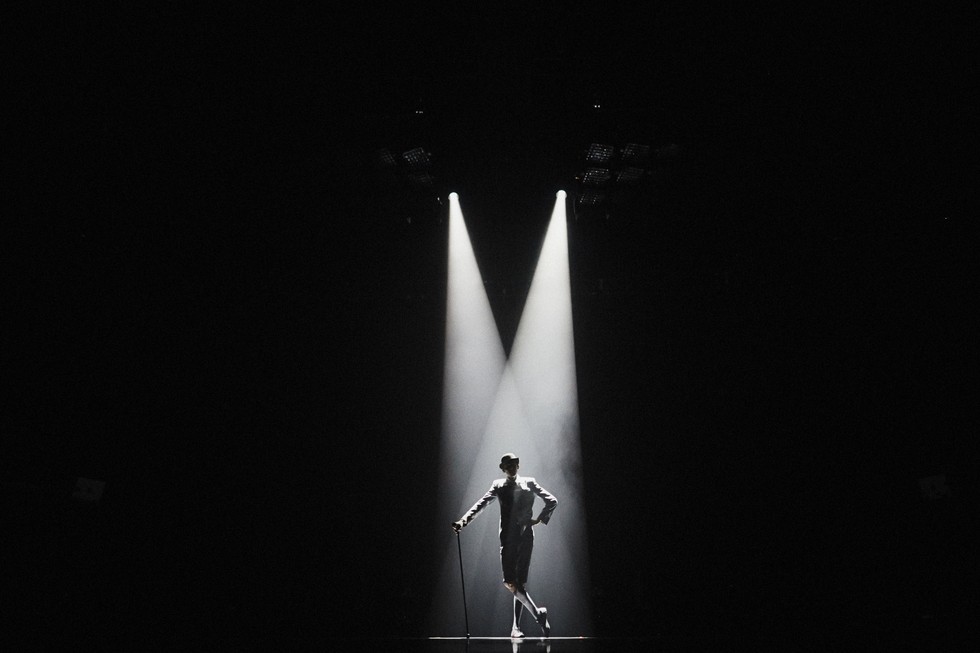 "I like this moment, where I'm suddenly appearing on stage all dressed up before playing '
Silence
.' The pace of the show changes a bit there, we're closer to the end, things get sweaty."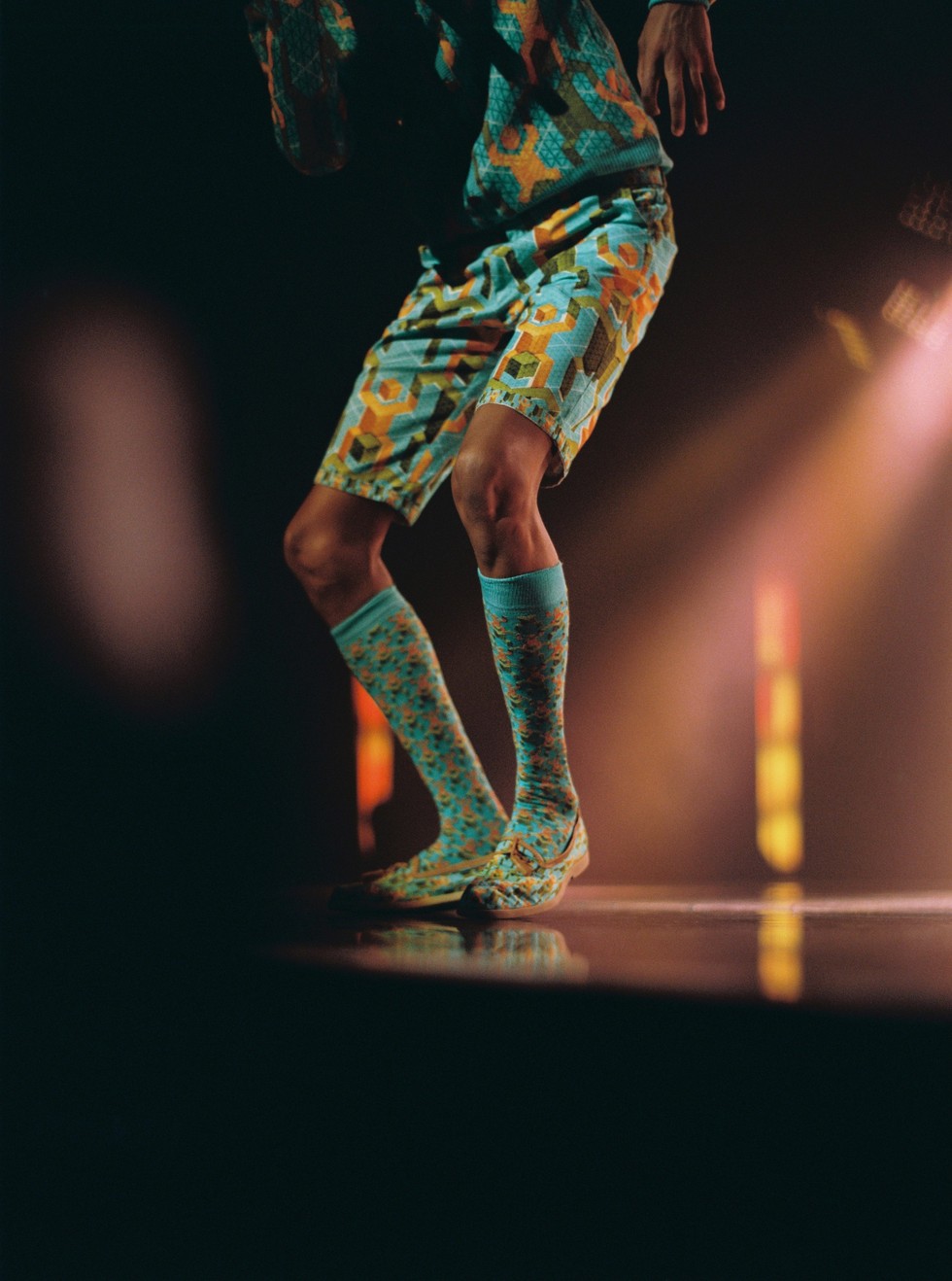 "Here I'm rocking my MOSAERT clothes, dancing to 'Papaoutai.'" [
Ed. note: MOSAERT is Stromae's creative label.
]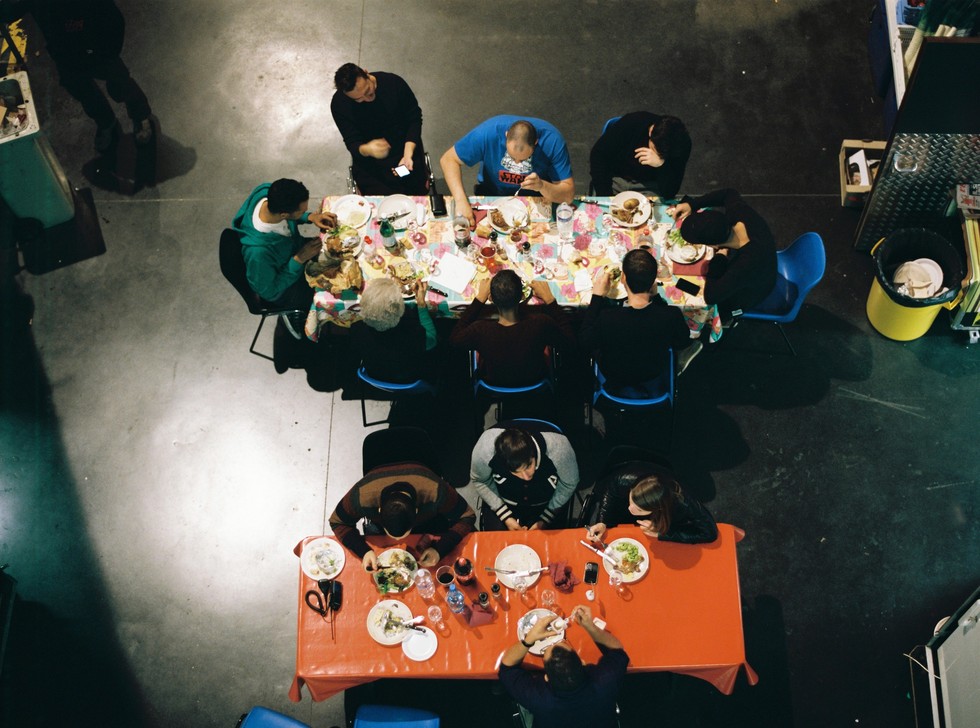 "The team is eating at catering, just after the soundcheck. Good catering changes everything, when you eat well it puts everyone in a good mood!"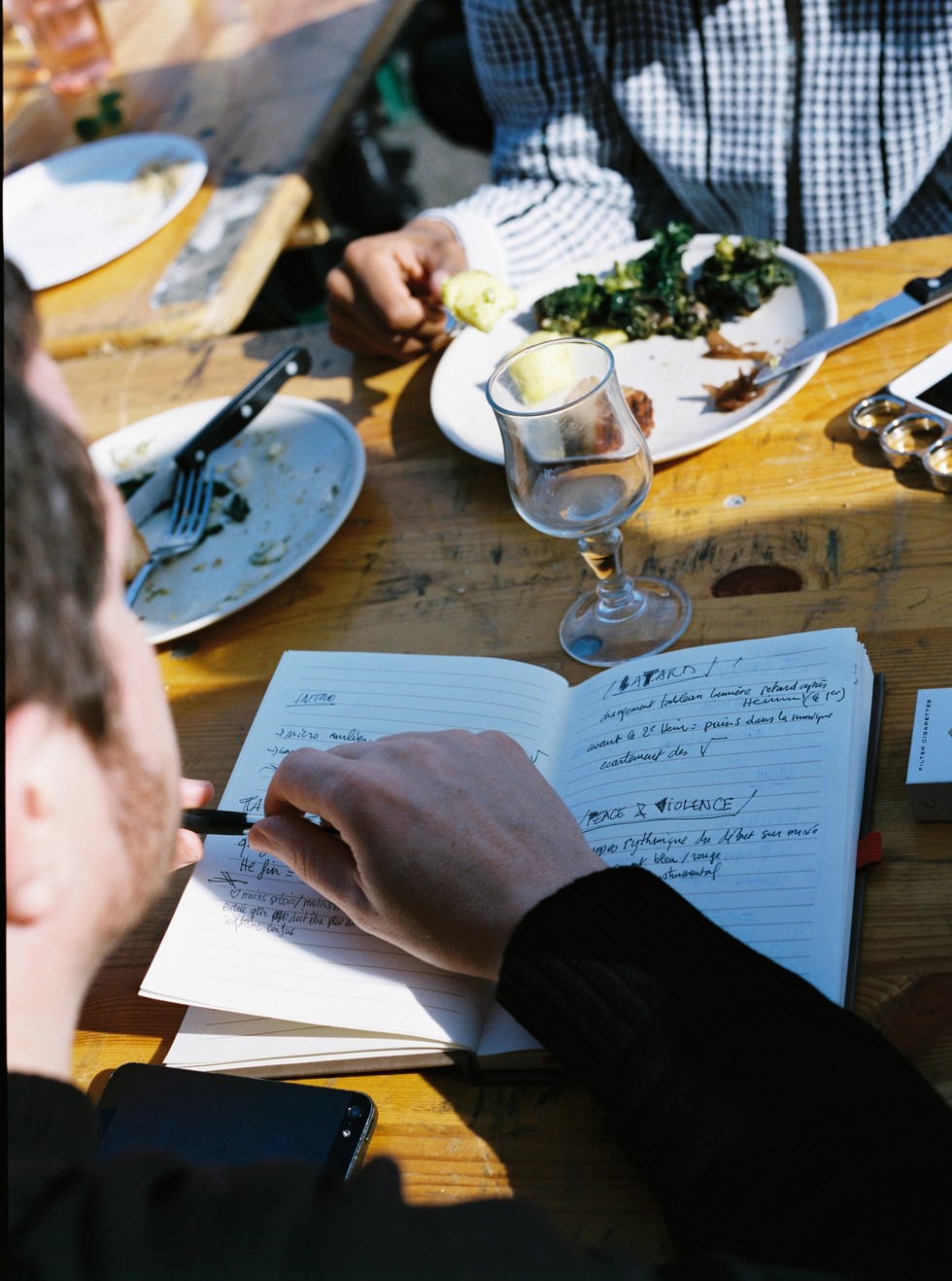 "Here I'm eating with my A&R, Romain, discussing the setlist, and the details he thinks we could improve on the show. That's work!!"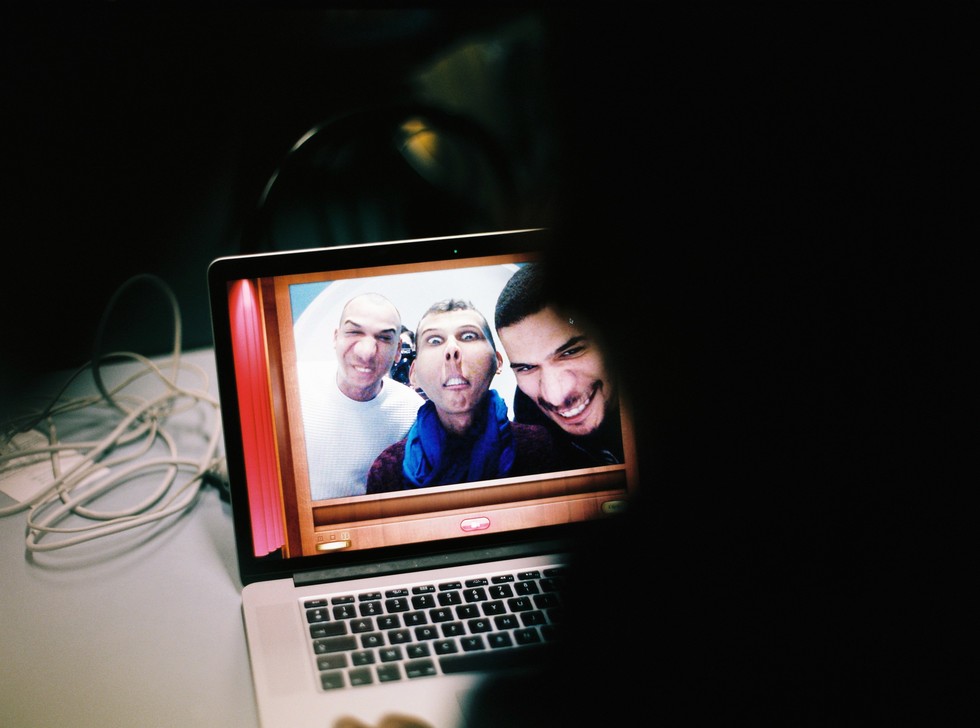 "And this is fun!! I'm with my A&R and brother, who is helping me on the artistic side of things, and with my manager Dimitri. We're trying to record a liner for media but it's getting out of hand..."
Check out Stromae's single "Papaoutai" HERE.
MORE TOUR DIARIES