The Nude Panda Calendar of Your Dreams is Finally Here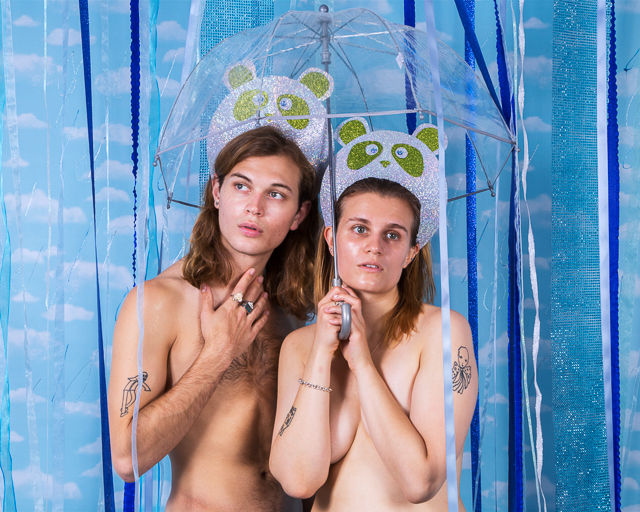 Mike and Claire by Rachel Stern, courtesy of Art F City
In the name of supporting the arts, the diligent bloggers over at Art F City have posed the question:
What do nude pandas look like?
As a response to all of the nude-panda-related questions you've demanded answers for, the art blog has created both a calendar and print series,
Artists as Pandas in the Nude
. The calendar isn't only a fundraiser, but it serves as an homage to the Smithsonian's live panda cam feed, which was briefly turned off during the government shutdown on October 1, 2013.
The tragic loss of the nation's beloved panda cam sent Art F City into a panda-themed spiral. "Spirits were at an all-time low," they wrote in a post. "So Art F City decided
to fill the void
left by the panda cam, dressing up as pandas and live-streaming ourselves 24/7 throughout the shutdown. We hosted all kinds of panda-related activities; we held bamboo drawing sessions, live panda animation, and even panda aerobics. But mostly, we sat around in silence typing on our keyboards. Finally, the art world's fascination with the mundane aligned with the public's interest in watching the mundane."
Although the panda cam has since been restored, starting tomorrow, November 18, the last iteration of their pandamania will be available as a calendar that features some of your favorite artists as nude pandas, photographed by Rachel Stern. The hilarious, panda pin-ups feature
Paper
faves Mike and Claire, Molly Soda, Paul Outlaw, Jennifer Catron, and more. See some the wild photos from the calender, above and below, which can be yours for a $50 donation to support your local art blog, Art F City.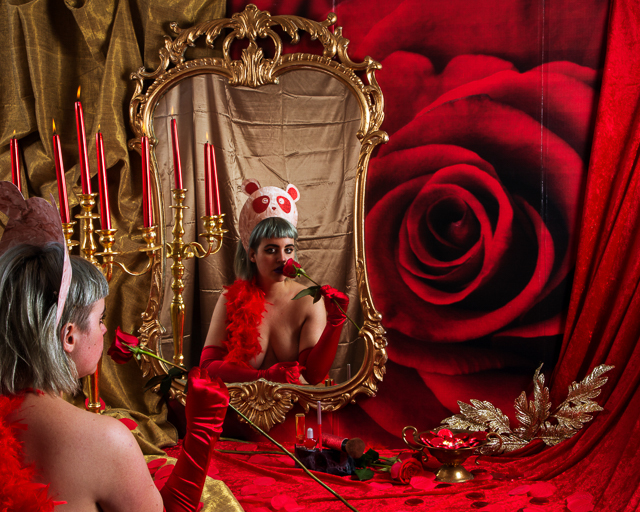 Molly Soda by Rachel Stern, courtesy of Art F City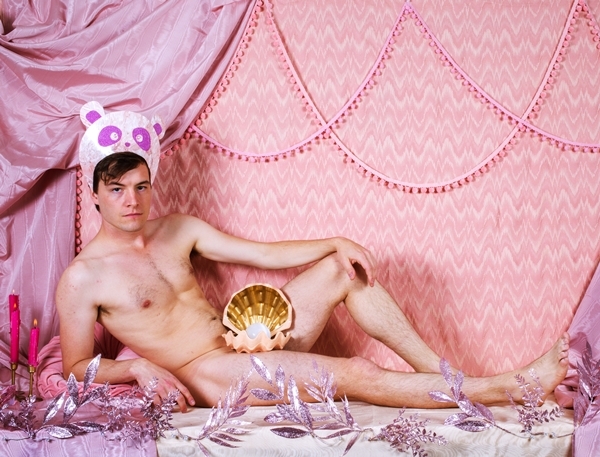 Rollin Leonard by Rachel Stern, courtesy of Art F City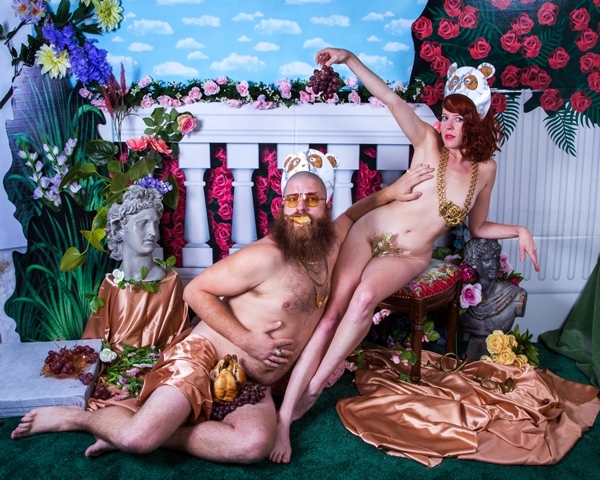 Paul Outlaw and Jennifer Catron by Rachel Stern, courtesy of Art F City