Click here to see several of the performers mentioned in this piece in our October 2012 style feature, photographed by Timothy Greenfield-Sanders.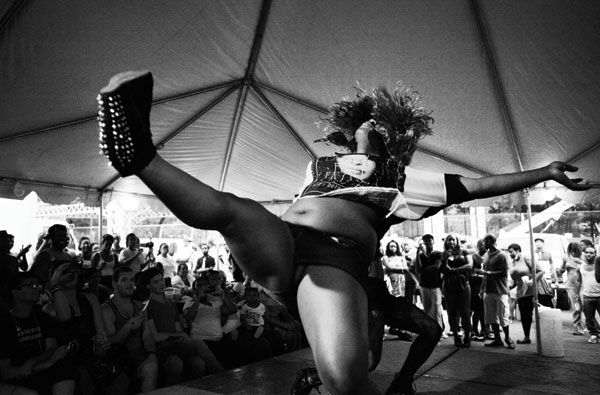 On a balmy Sunday evening in late August, a group of young men dressed in tight jeans and Jeremy Scott for Adidas high-top sneakers huddled outside of the Fulton housing projects on Ninth Avenue, across the street from the Maritime Hotel. As the sun started to set, the fellows filed inside to a fluorescent-lit auditorium, and the transformations got underway. Backpacks and paper bags were emp- tied to reveal makeup palates, hairspray bottles, spandex leggings and size 14 heels, and the House of Old Navy ball began. It was time to get to werk. Contestants from various houses -- Unbothered-Cartier, Pucci, among others--were there to compete in categories like Big Boys and Big Girls Performance (where contestants were instructed to "bring it with your favorite McDonald's value meal"), Perfect 10s and Twister vs. Sister.
The New York City ball scene is nothing new. Since the 1920s, African-American men have dressed up as women and "butch queens" and sashayed and shantayed down runways, competing in categories like Vogue Femme, Realness and Face and creating elaborate couture-inspired costumes on behalf of their "houses" like Labeija, Xtravaganza and Ninja. The scene, which originated in Harlem and mostly features all varieties of gender-nonconforming men and women of color, was popularized in the early '90s by documentary filmmaker Jennie Livingston in the seminal
Paris Is Burning
, and by Madonna who brought "voguing" into the popular lexicon using legendary House of Xtravaganza members Jose Gutierez and Luis Camacho in her music video for "Vogue."
The scene has continued to flourish since then (though many of the early voguing pioneers, featured in
Paris Is Burning
, passed away from AIDS), and in 2004, the Kiki ball scene, a sort of junior varsity-level, lower-key alternative, was born, as a place where young kids who maybe didn't have the polished skills to compete with the big boys could hone their chops. In addition to dozens of Mainstream houses, there are now nine major Kiki houses, with anywhere from 50 to 150 members each, with many of the Kiki kids also belonging to Mainstream houses, and using the Kiki scene as a way to gain leadership experience and, well, have a kiki. 

Much ink has been spilled recently referring to a voguing "renaissance" (the House of Xtravaganza's 30th anniversary ball was covered by the New York Times and a Kiki ball held in a parking lot where the legendary Rockland Palace once stood, received a write-up in The New Yorker) but that wouldn't be entirely accurate. Vogue balls have been happening uninterrupted for decades. However, with a country more accepting of homosexuality; artists like Beyoncé, Azealia Banks and Lady Gaga using voguers in their music videos; the reality show America's Best Dance Crew incorporating the moves into their repertoire; and a new wave of rappers associated with the scene like Le1f and Zebra Katz, voguing is bubbling up into the mainstream once again. "It's not like we had a meeting and said let's make this more widespread," Twiggy Pucci Garçon, founder of the Kiki House of Pucci and a member of the Mainstream House of Comme des Garçons, explains. "But because all kinds of sexuality are becoming more accepted, this is going hand in hand with it. There's also a certain sect of the community who are fed up with creating things and not getting credit," he says, referring to the frustration when artists like Madonna and Beyoncé get recognized for dance and fashion styles created by voguers. "People have taken from our community, stolen our moves and never given us a thank you or acknowledgement," Chi Chi Mizrahi Unbothered, a founder of the Kiki House of Unbothered-Cartier and member of the Mainstream House of Mizrahi, says. "So people are taking their creativity by the horns and making sure the world acknowledges us." 
The photographs in this piece are selections from Sara Jordenö and Twiggy Pucci Garçon's public art project,"The Reincarnation of Rockland Palace," documenting members of New York's Kiki scene, and shot by Marcus Ohlsson. These same ballroom performers can be seen in Gesture, an upcoming documentary directed and produced by Jordenö, co-produced by Pucci Garçon and executive-produced by Faces NY, Inc. A preview will screen at The Movement Ball on October 7th at MoMA PS1 in New York.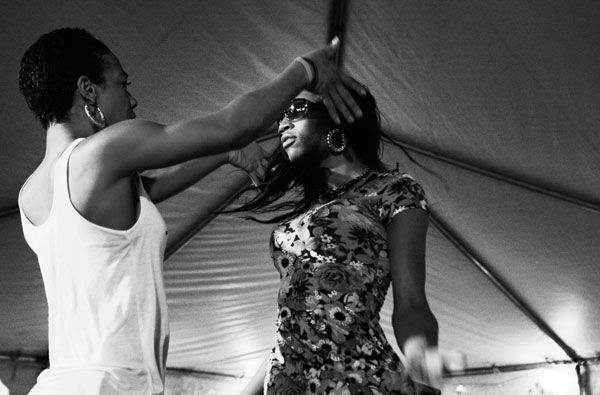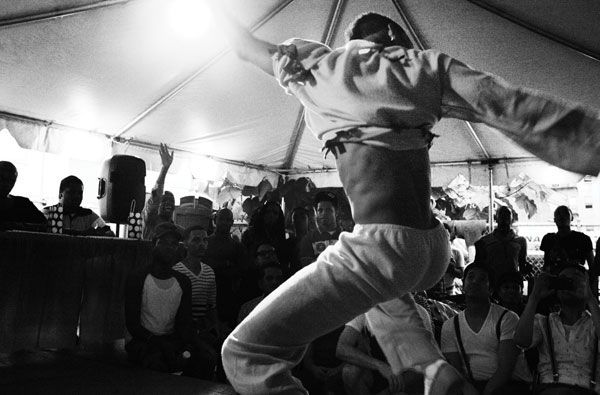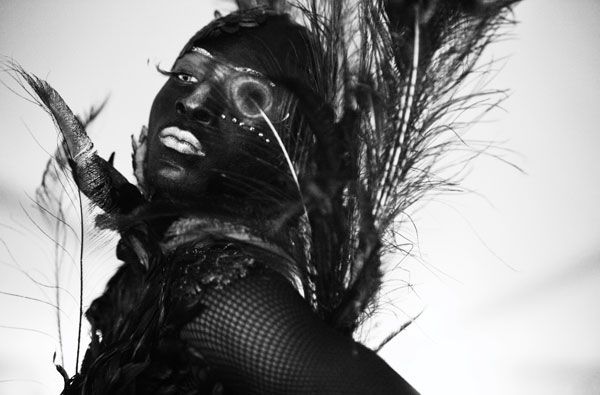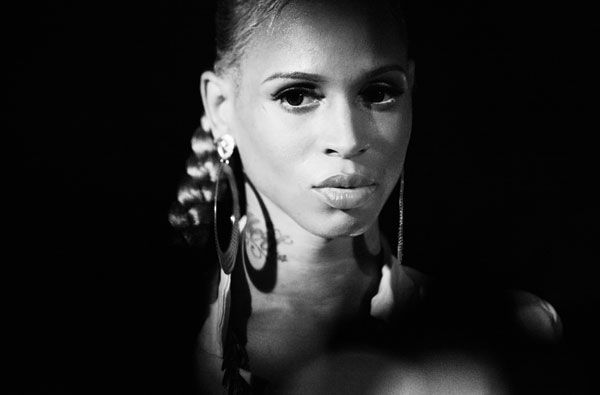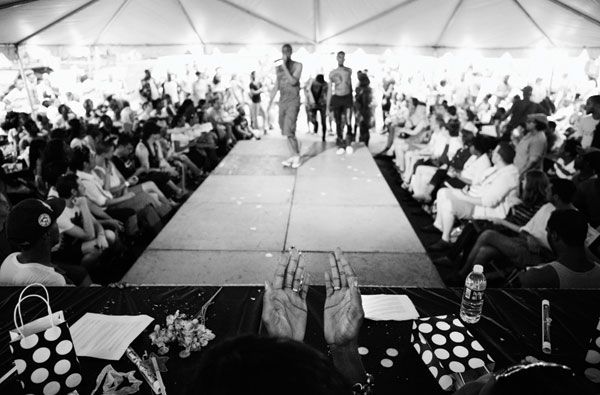 Above, from top: Tyra Elite, Tamara Unbothered-Cartier and Tutu Juicy Couture, Dae Dae Bangy Cunt, Shantel Pucci, Miy'Son Unbothered-Cartier, Snookie Juicy Couture (Ball Commentator), Afrika Unbothered-Cartier Khan.