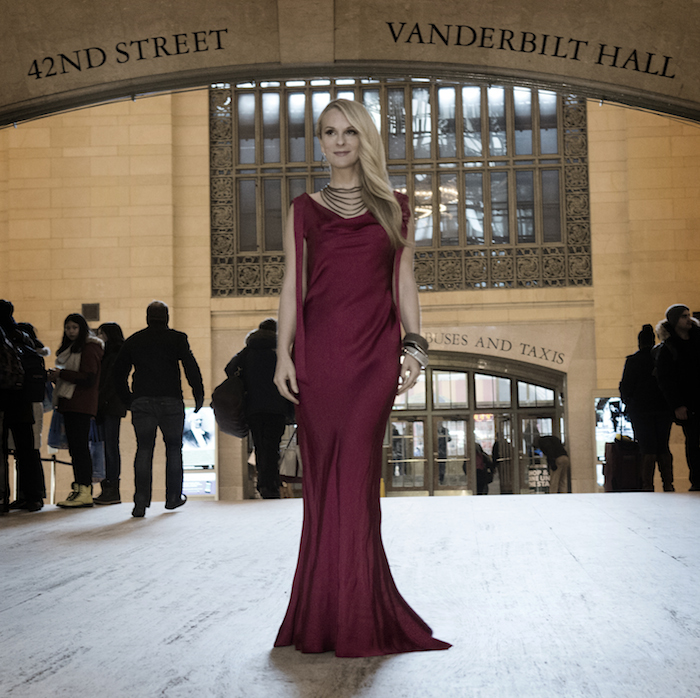 One of the grandest society weddings of all time was the nuptials of Consuelo Vanderbilt and the 9th Duke of Marlborough. One-hundred and twenty years later another Consuelo Vanderbilt is creating waves as a pop star. We caught up with Consuelo Vanderbilt Costin to see how she got into music and if she feels connected to her ancestor the Duchess.
Name
: Consuelo Vanderbilt Costin
Age
: Ageless
Zodiac sign
: Pisces
Occupation:
Singer-Songwriter/Entrepreneur
Hometown
: Born in NYC and raised in London, England and Los Angeles
School:
Queensgate
Discovered:
London, England
When did you start singing?
I started singing as a child in the school choir when I was eight years old. At first I didn't make the cut, but I took singing lessons and worked really hard, and the following year I got in. After that, they couldn't shut me up and I became the loudest voice in the choir and never looked back.
 I then spent a year abroad in Italy when I was 17, and that's when I really starting singing on my own, performing in cafes and clubs, and within a couple of years I signed my first deal with Sanctuary Records in the UK. 
How familiar are you with your namesake, Consuelo, Duchess of Marlborough? Do you feel a connection to her?
I do feel a very strong connection to her. Of course I never had the chance to meet her in person, but I have a tremendous admiration for her. From her tireless work for the women's suffrage movement to her selfless dedication to the war effort and children's welfare, she exemplified everything I strive to be. I inherited an engagement ring from my great grandmother and namesake, Consuelo Vanderbilt Earl, which is believed to have once belonged to the Duchess. That ring was the inspiration for Homage Jewelry, a pearl collection I am currently developing with HSN. 
Have you always loved dance music? Besides your own music, what music do you love to dance to?
I've always loved dance music. I had a five-piece male rock band for four years, and our first song from the album, "Naked", was remixed by some big DJs in LA. That single went to #11 on the Billboard Dance Charts and marked the beginning of my journey as a dance artist.  I love to dance to everything from Madonna to Arcade Fire, and I'm a big fan of DJs like Calvin Harris, Avicii, David Guetta, as well as many of the amazing DJs I've worked with. 
You shot a music video at one of the Vanderbilt mansions. What was that like?
Filming my latest video "Lose My Mind" at the Suffolk County Vanderbilt Museum and Planetarium was an incredible experience for me. It's the former summer home of my great-great-grandfather, Willie K Jr., and it has been beautifully preserved so it appears as it was in the 1930s.  Aside from the magnificent setting, the wonderful museum staff shared so many stories about my family, so it was like having a personal and intimate education, complete with a trip back in time to a remarkable bygone era I'd previously only read about. 
Any dream collaborators you're dying to work with?
I've always been a huge fan of collaborating with other artists and would jump at the chance to work with Katy Perry, Bruno Mars and Rihanna.