Is there anything more jet-set fabulous than a chicly turned-out flight attendant? In honor of Pedro Almodóvar's new ultra-gay romp
I'm So Excited
, which takes place on a Madrid to Mexico City flight and features some fabulous flight attendant fashion, we've rounded up our favorite moments of In-flight Service Coordinator cuteness from a cavalcade of international carriers through the years. So please fasten your seat belts, stow your carry-ons and prepare yourself for a runway show at 37,000 feet.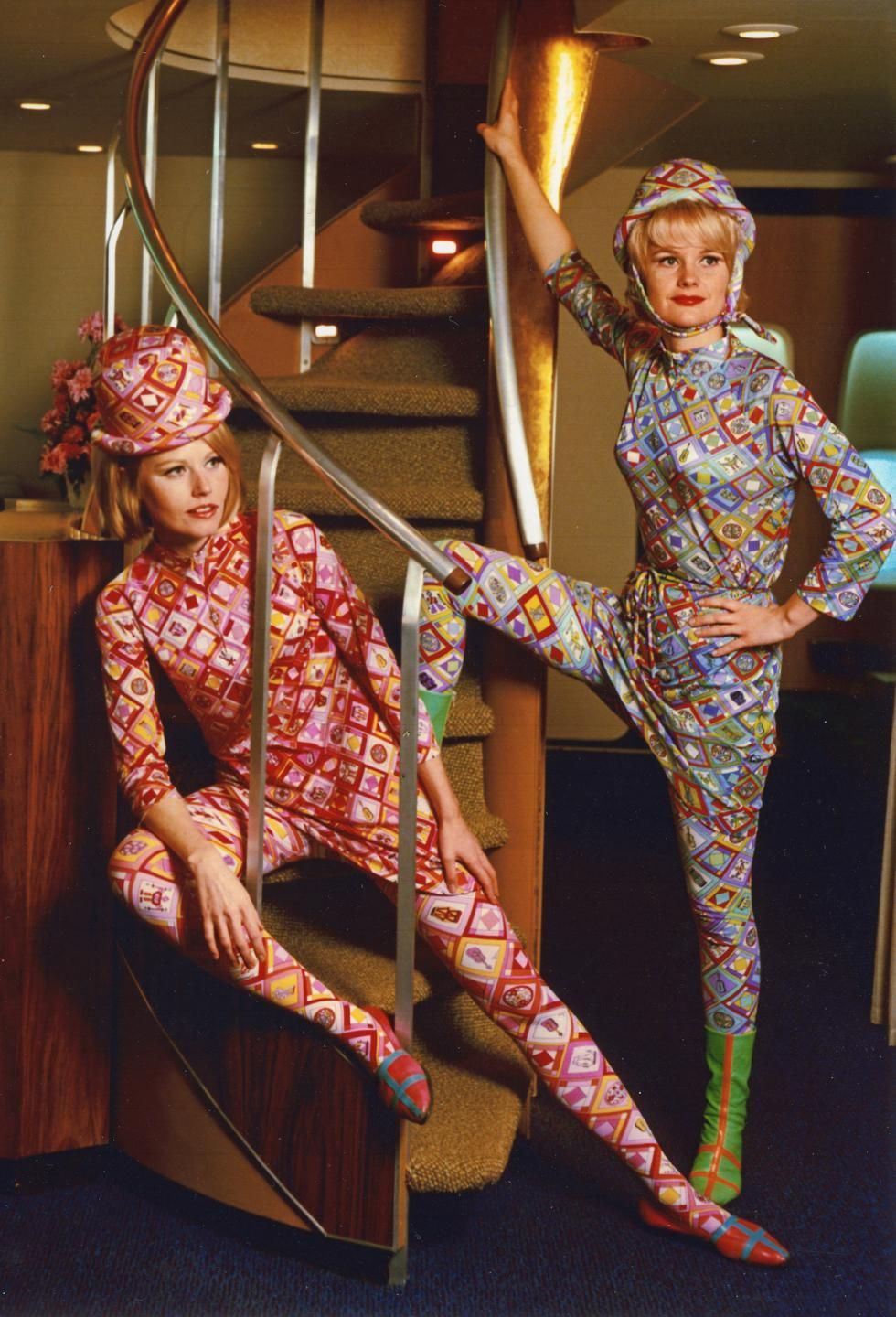 1965 -- Pucci X Braniff airlines 
If the most talented film maker and costume designer got together, took drugs and made a movie about the most amazingly glamorous outer space flight attendants, this is what it would look like. Divine! [Photo
via
]
c. 1960s -- Hawaiian Airlines
Hawaii never looked so hip! The white knee-high boots, nude hose and cropped denim jacket are everything we've ever wanted and more. [Photo
via
]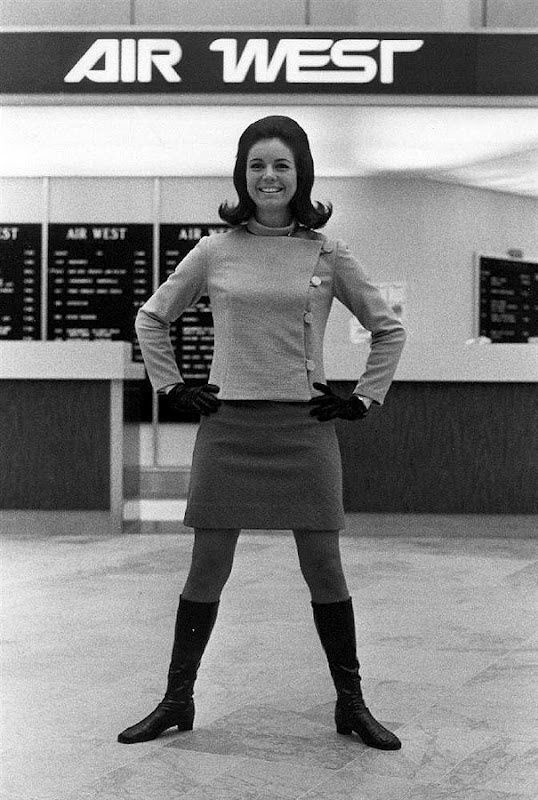 c. 1960s -- Oleg Cassini X Air West
Very superhero. Love it. [Photo
via
]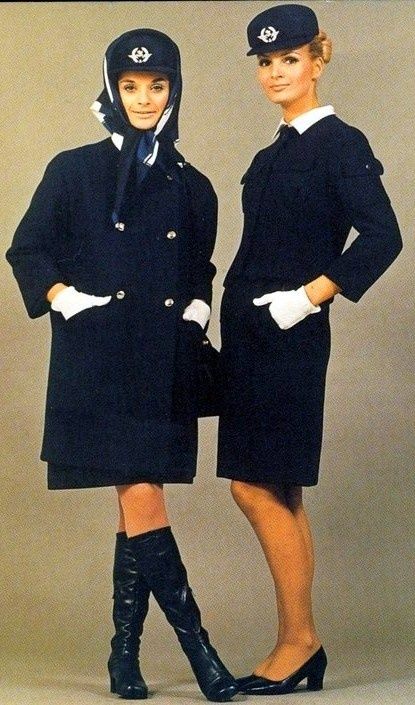 1968 -- Balenciaga X Air France
Balenciaga air hostesses. Could anything be more chic? [Photo
via
]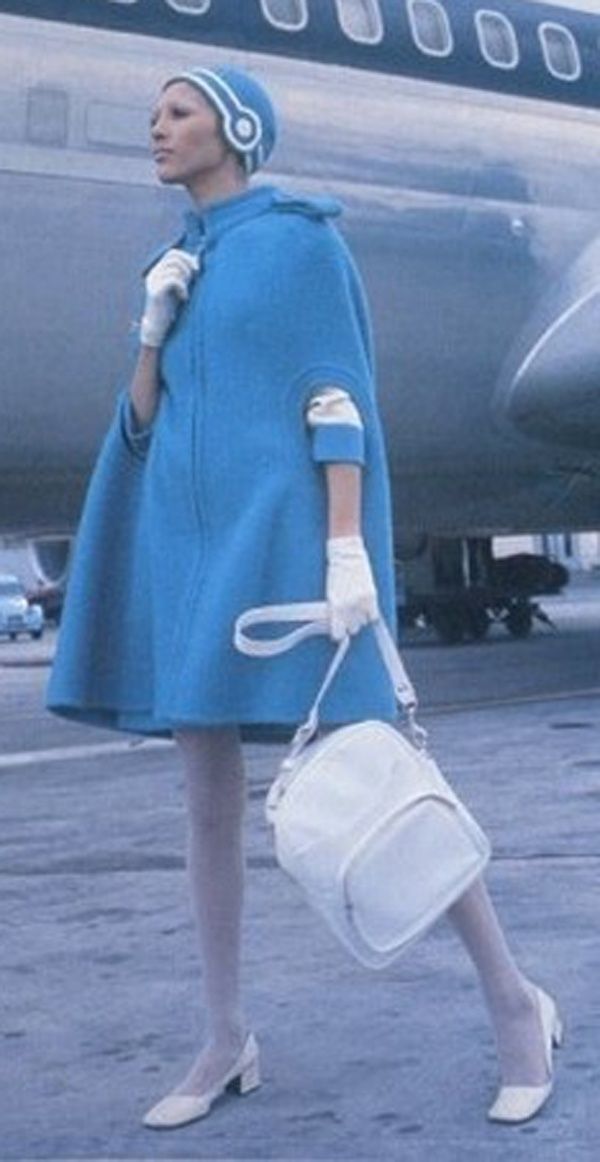 1969 -- Olympic Airlines Uniform by Pierre Cardin
Pierre Cardin was the go-to man for futuristic fabulous in the '60s and this look for Olympic Airways makes us wish we were stewardesses right now! [Photo
via
]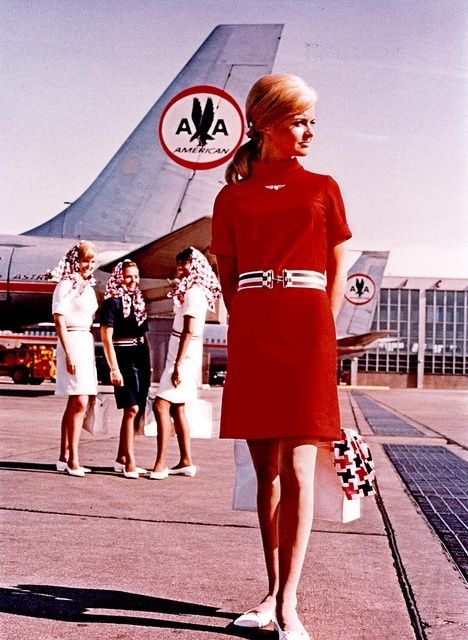 c. 1960s -- American Airlines.
This American Airlines look is very X-Girl, in that very utilitarian, very chic French sportswear meets the
Parent Trap
kind of way. [Photo
via
]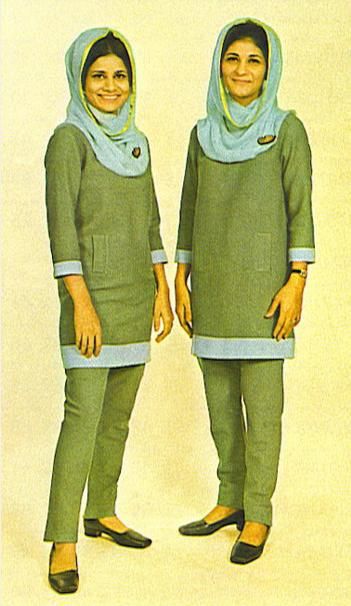 c. 1960s -- Pierre Cardin for Pakistan International Air.
This is what international jet set travel glamour looks like. [Photo
via
]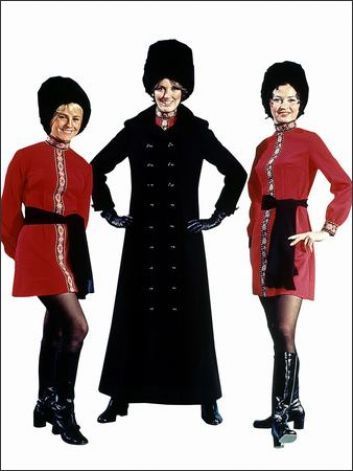 c. 1970 -- Alaska Airlines' "Golden Samovar" Uniforms
In case the in-flight crew wants to break into a performance of
Dr. Zhivago: The Musical
. Remember, Alaska is Russia's next door neighbor! [Photo
via
]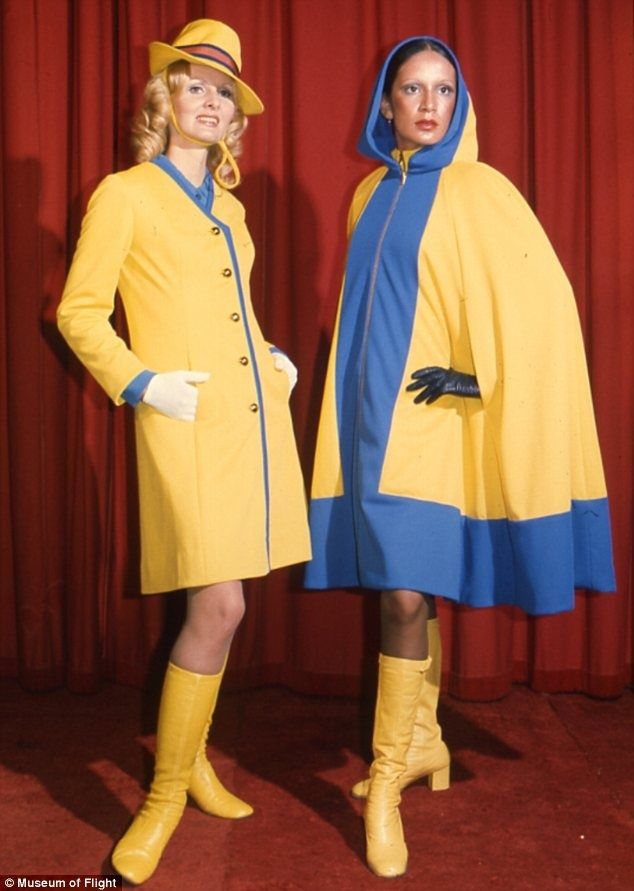 c. 1970s -- Hughes Airwest.
We can't tell if these ladies are flight attendants, celebrity spokesmodels, or high-end call girls and we like it! [Photo
via
]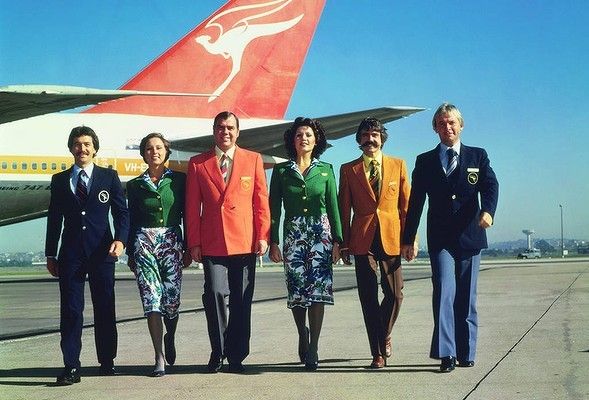 1974 -- Pucci X Qantas
This looks like the opening segment of a scandalous soap opera about wild airline employees. Who wouldn't tune in? [Photo
via
]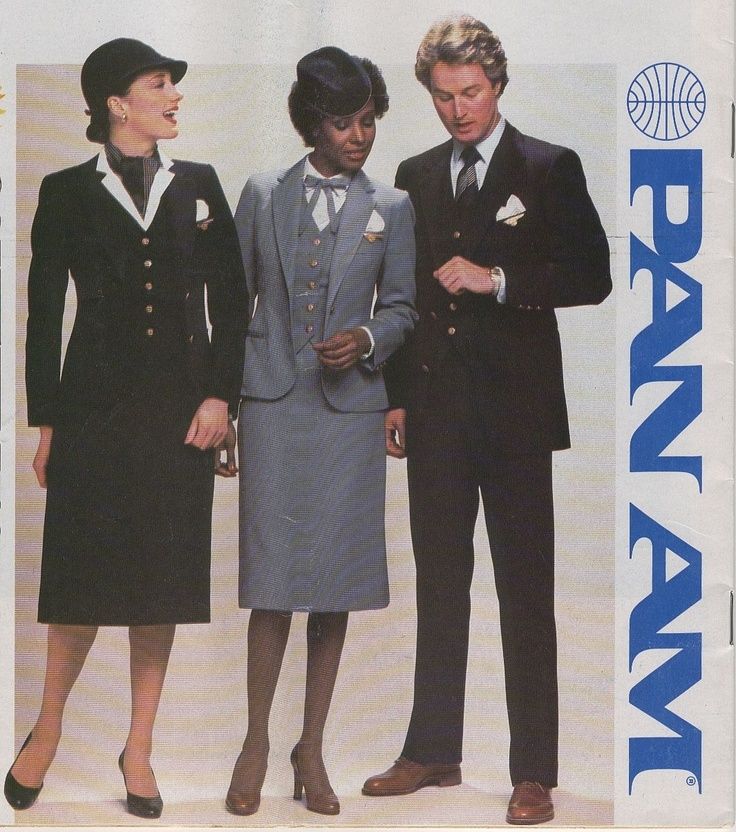 1980 -- Adolfo X Pan Am
Adolfo was a favorite designer of Nancy Reagan and his looks for Pan Am were very cold and bitchy, which is another way to say glamorous and chic! [Photo
via
]
c. 1980s -- Monarch Air 
One word for this Monarch Air look: Prada. [Photo
via
]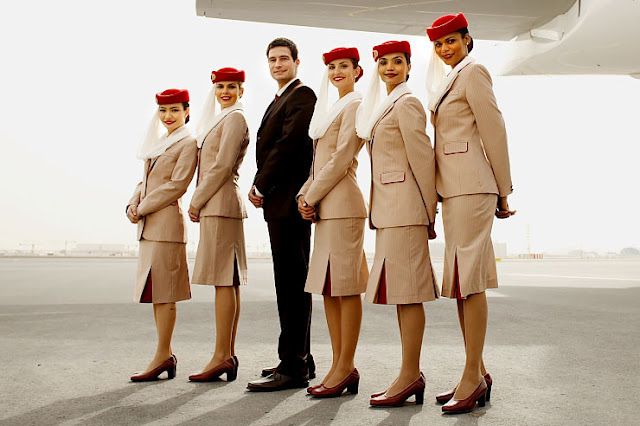 c. 2000s Emirates Airlines
Super-classic suit looks with jaunty headgear cannot be beat! [Photo
via
]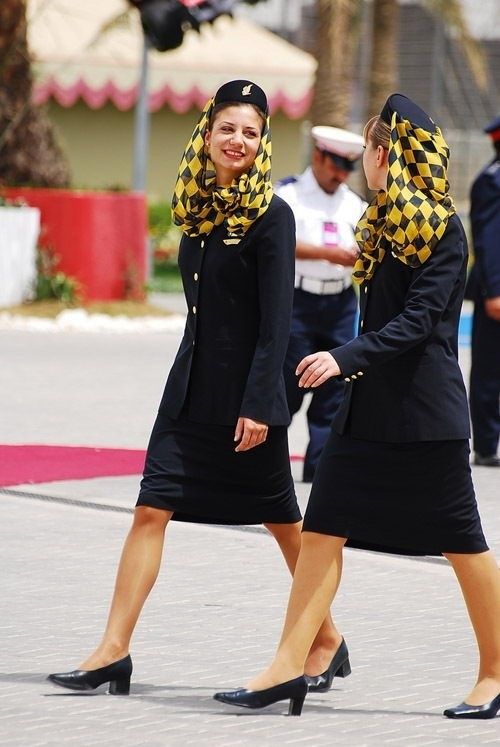 c. 2002 -- Gulf Air.
This proves that you can work a simple dark suit look and one pop of color really has impact. [Photo
via
]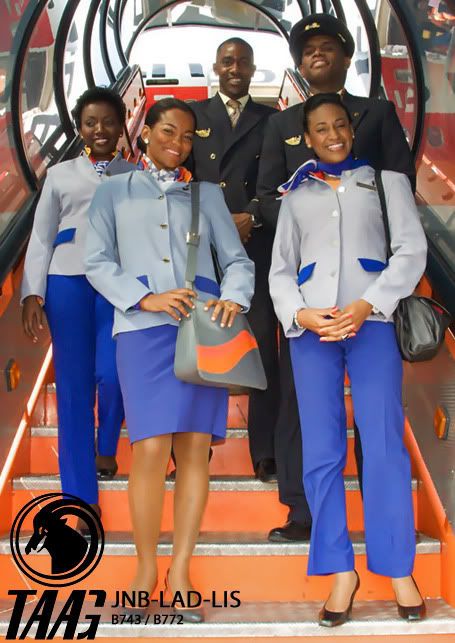 2013 -- TAAG Angola.
These kids look sporty and fresh! Next stop Luanda! [Photo
via
]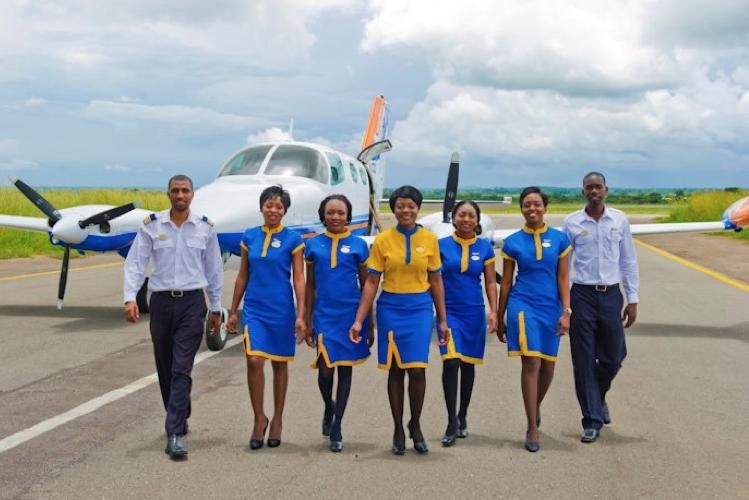 2013 -- Proflight Zambia
This look is also very X-Girl: clean, lean, utilitarian. Excellence. [Photo
via
]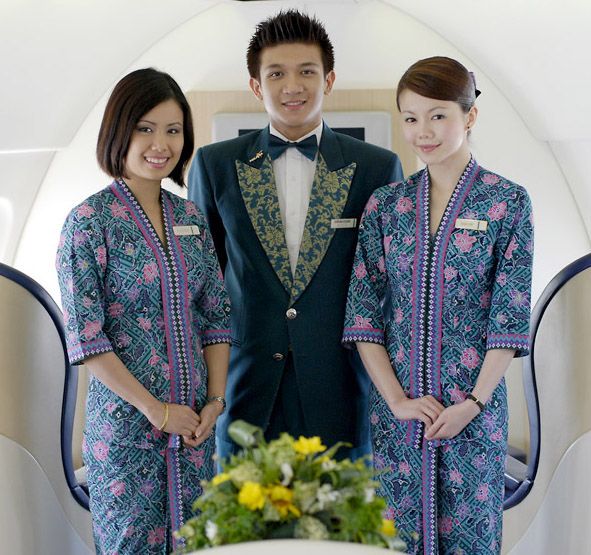 2013
--
Malaysian Airlines
We can't tell if we're on a plane or in the most over-the-top Asian fusion supper club in Las Vegas. A huge compliment, in our book. [Photo
via
]
Check out the trailer for I'm So Excited below: