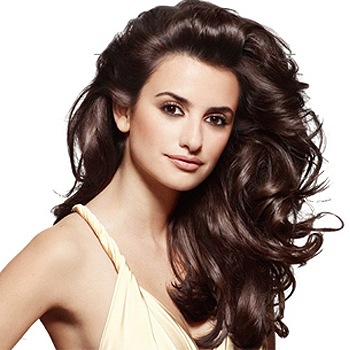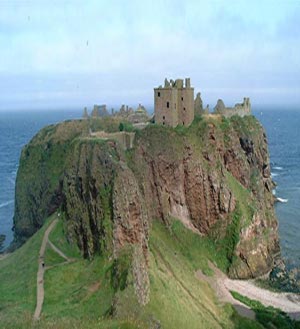 Penelope Scotland
= Kourtney Kardashian and Scott Disick's newborn daughter's name. [via
E!
]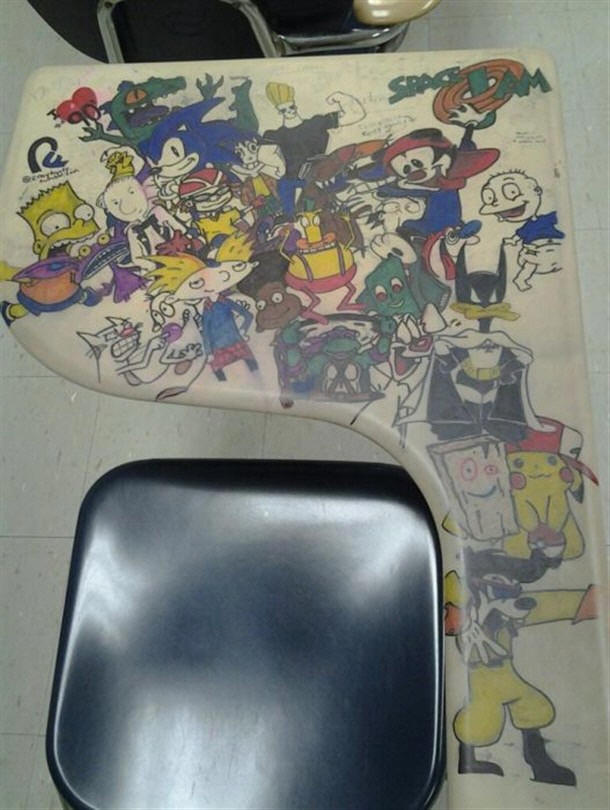 Awesome '90s desk. [via
BuzzFeed
]
And... scene. A clip of Gerard Butler auditioning for
Dracula 2000
in 2000. [via
Super Punch
]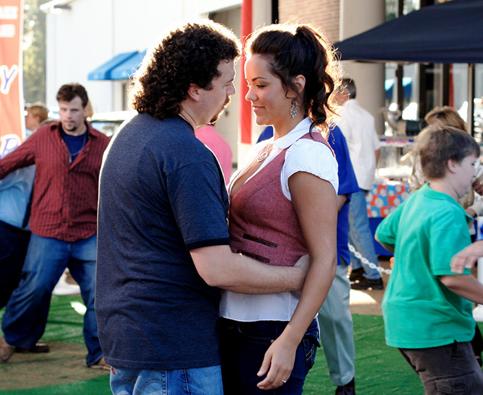 Danny McBride hints at what's in store for (the recently-announced) fourth season of Eastbound and Down: "Something we never really got to explore with the show that we always
wanted to was what life would be like once April and Kenny were
together." [via HitFix]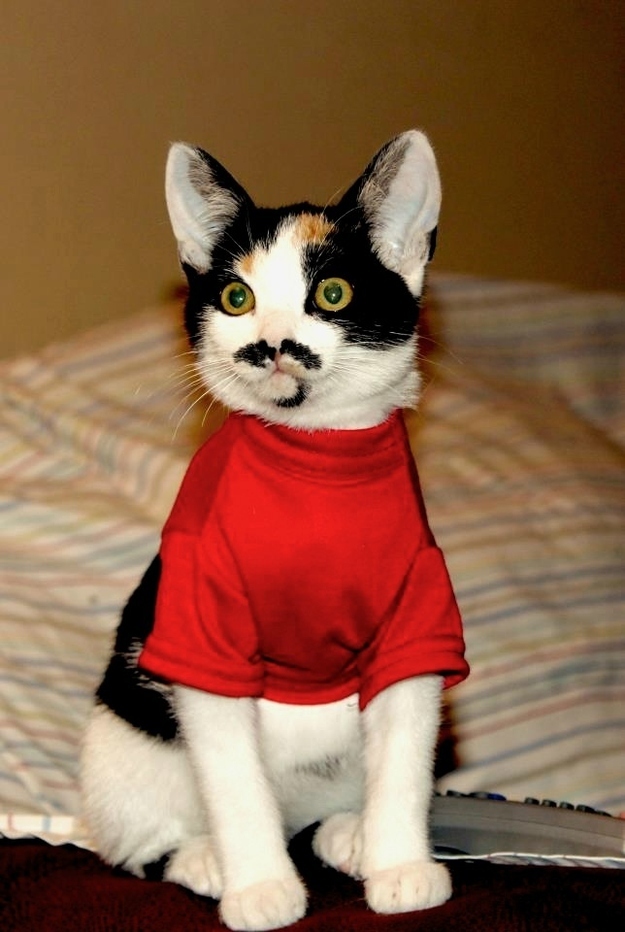 A cat with a mustache! (and a bonus red T-shirt.) [via
BuzzFeed
]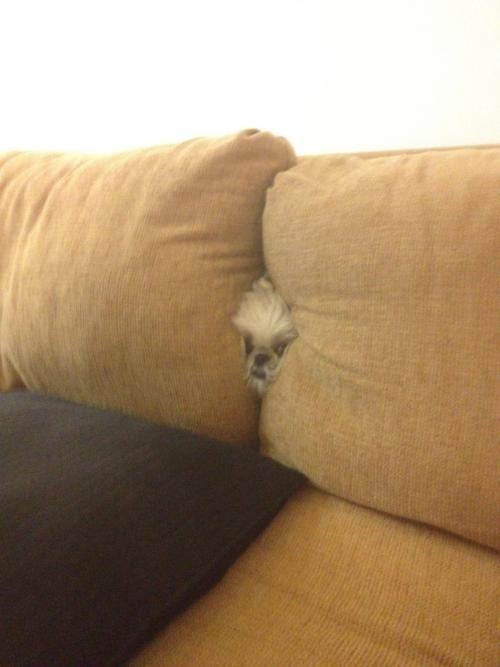 Couch dog. [via
Epic Ponyz
]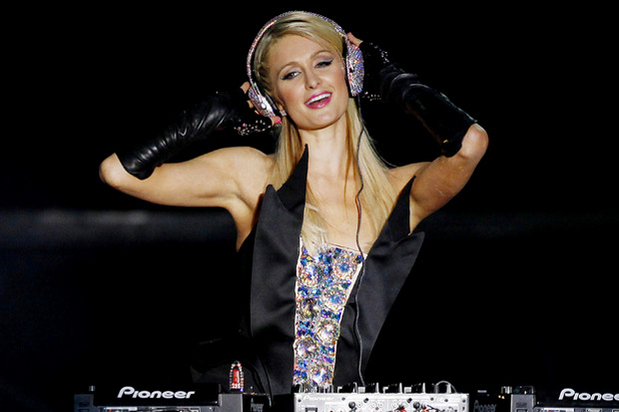 Sam Ronson on Paris Hilton calling herself a DJ: "It's like me calling myself a doctor from reading WebMD twice." [via
TMZ
]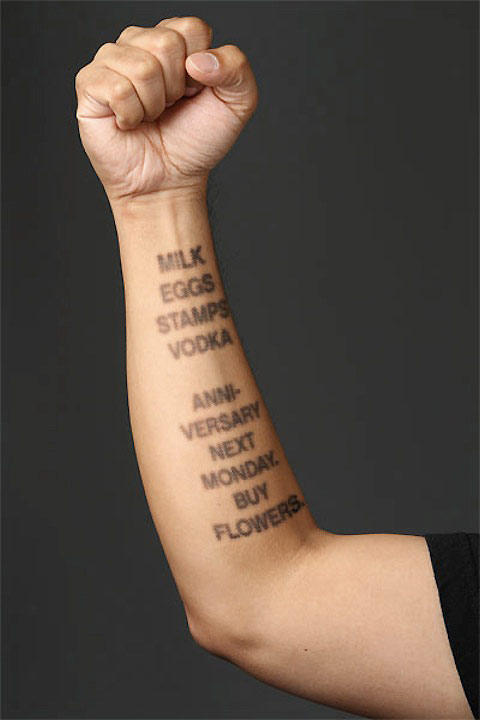 If you keep forgetting to buy toilet paper... Programmable tattoo system moodINQ allows you to create an E ink grid on your skin and change the words as often as you like. [via
Lost at E Minor
]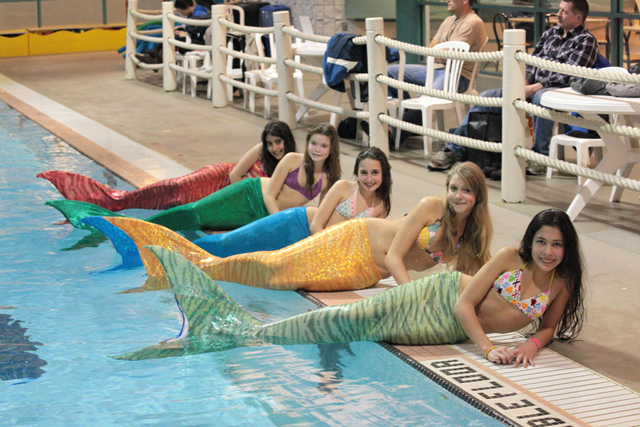 Designer Monika Naumann has created a line of made-to-order, swimmable mermaid tails. [via
Laughing Squid
]
Here is a very sweet video of Bruce Springsteen dancing on stage with his daughter during a concert in Paris.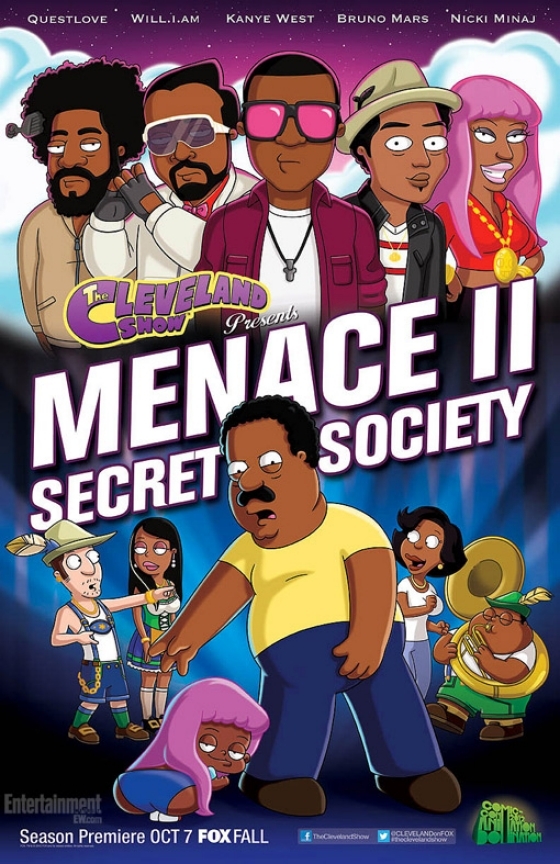 Here's a teaser poster for season four of
The Cleveland Show
, wherein Cleveland discovers there's a secret hip-hop society. Animated Kanye is so cute! [via
Vulture
]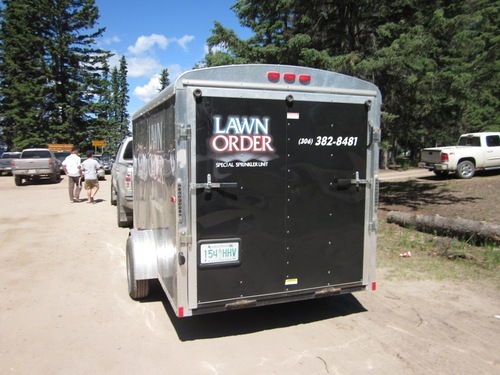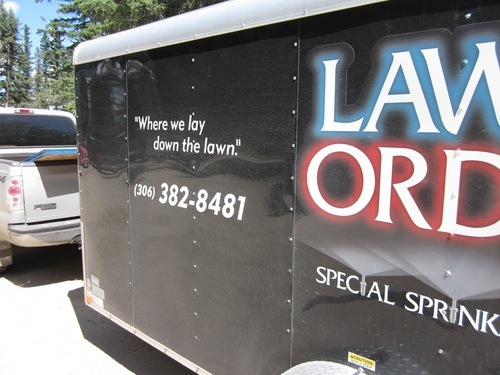 Lawn Order. Dun dun dun. [via
EmiloEstevez
]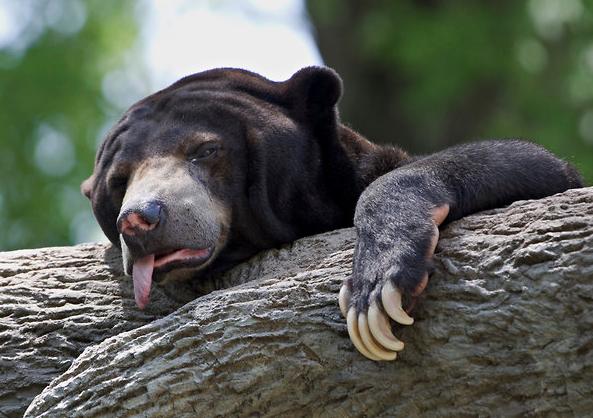 Our eyes glazed over the requisite "it's hot out"
story
in the
New York Times
this weekend -- till we saw this photo of a hot bear with his tongue hanging out.