You know how the Met Gala was in fact high school and everyone just hung in the bathroom smoking while Anna's pursed lips slowly drew more and more taut? Well turns out everyone with an Upper East Side rent-controlled apartment who has any kind of say in the museum's health and well-being was super, super pissed about it.
Page Six reports that one Met board member was "horrified to go into the ladies loo" to find a ton of celebrities like Sean "Diddy" Combs, Kendall Jenner, and Kim Kardashian, "messing around." On top of that, the fact that many, many attendees were smoking tobacco inside one of the world's most prestigious museums sent all the Met OGs into a frenzy because smoking is strictly AGAINST THE RULES.
"The board member stormed right out and complained right away to Anna Wintour's team. It is so disrespectful to the museum."
"As a donor to the Met, I was so insulted to see all these 'celebrities' smoking and taking selfies of themselves in the bathroom," another donor told Page Six. "Mostly, it's disrespectful to the art collection which needs to be kept 100 percent smoke-free. I would honestly like to see these people fined by the city."
'Celebrities' in quotation marks no less! Can you believe it! Fined by the city! How severe!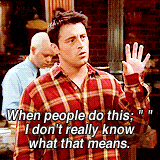 I'm sure all 'celebrities' in question are very sorry, and something like this will 100 percent happen again next year.
[h/t The Cut]
Images via Instagram