LINKS:
The Met's Costume Institute is
being renamed
the "Anna Wintour Costume Design Center." Seriously. [Fashionista]
"I Love My Label"
is a great (and well-researched) playlist of tunes that include various artists' opinions about their record companies. IE: Jay Z's "IZZO (H.O.V.A.)" that includes the line "pay us like you owe us for all the years you hoed us." [ArtonAir]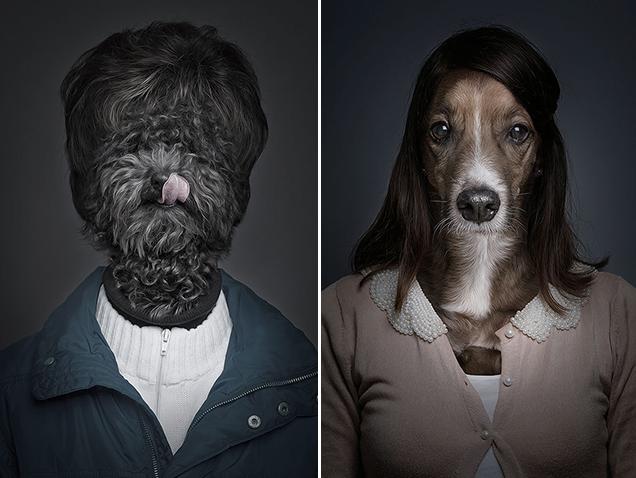 If you want to have nightmares,
here's a cuckoo photo series
of dog-humans. [HonestlyWTF]
NYC's legendary hardcore band Cro-Mags just played down in Miami over the weekend and John Joseph wasn't holding anything back (as usual) in
this
interview in Miami New Times. His comment on last year's Metropolitan Museum punk exhibition: "(Chrissie Hynd) told me if she was there, she would've went with fuckin' ripped up clothes and two tampons as earrings and fucked with everybody there." Joseph also says he's working on a TV pilot.
Michael Cera and John Hawkes are starring in
How and Why
, a new Charlie Kaufman series on FX that,
according
to the Hollywood Reporter,
is about a man "who can explain how and why a nuclear reactor works but is otherwise clueless about life." [THR]

After Kim's "
Fuck Brooklyn
" article, the Brits get their own version: an
anti-Shoreditch screed
in the Telegraph by columnist Alex Proud. 
Stylelikeu
's latest installment of Second Skin -- in which they have strangers switch clothes for a day -- features NYC DJ Grace Lee and Burning Man-loving flower-child-esque Goldie Rush. It's riveting. Grace wears all-black and prefers masculine clothing, a look she describes as "do not touch" and which she attributes to surviving childhood sexual abuse from a family member. Goldie wears colorful, see-through scarves as tops and flowy dresses.    
TIPS:


The city's first heated bus shelter
opens today
for a month, courtesy of the Greater Fort Lauderdale Convention & Visitors Bureau, on 42nd Street between Lexington and 3rd Aves. [NYT]
Naked Girls Reading -- featuring exactly that --
is tonight
. The self-described "nude literary salon" will be featuring a reading of Spikes Like Us. [Flavorpill]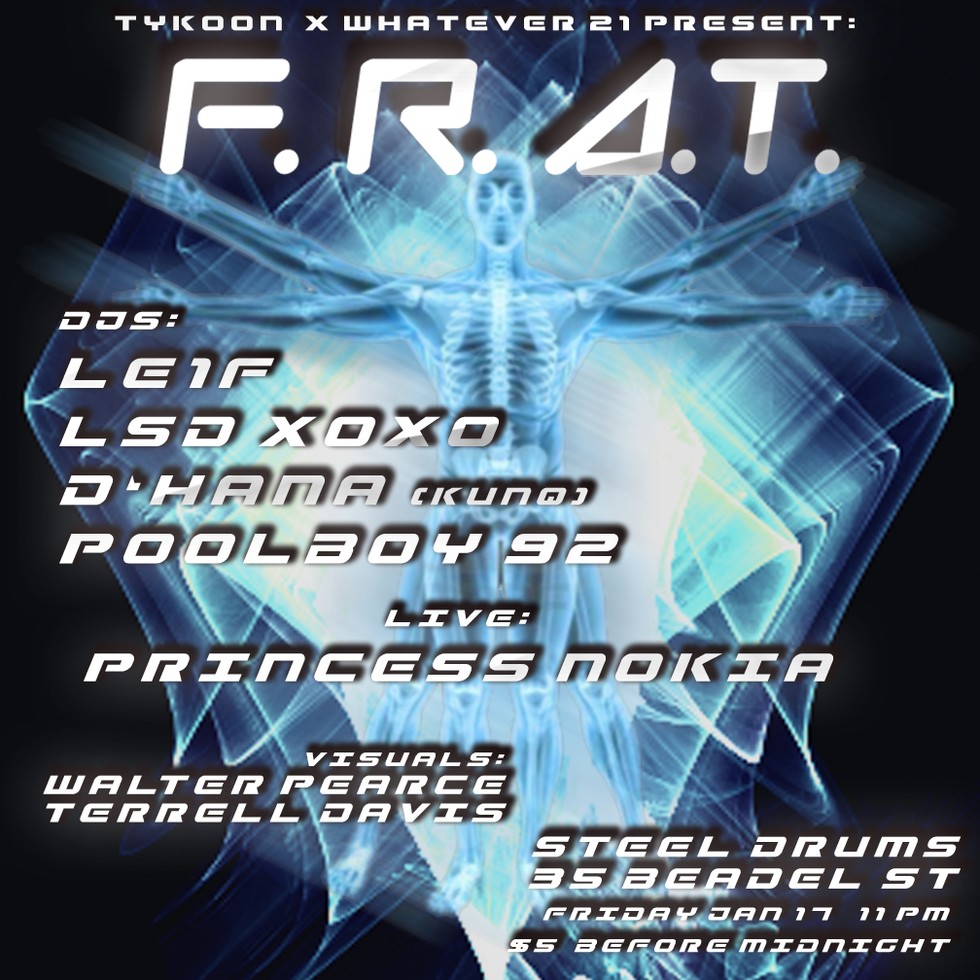 There's a new F.R.A.T. in town and it's not just for dudes. Yes, there will be partying, but at this new monthly, guys and gals are "free to do, be and say whatever the f**k they feel." Don't believe it? Stop by
Steeldrums
(35 Beadel Street, Bushwick) on January 17 and see for yourself. It's only $5 before midnight and DJs on the night include
LE1F
, LSD XOXO, D'Hana and Poolboy 92.
Heads up, Kara Walker's art is
taking over
the Domino Sugar factory in May this year.