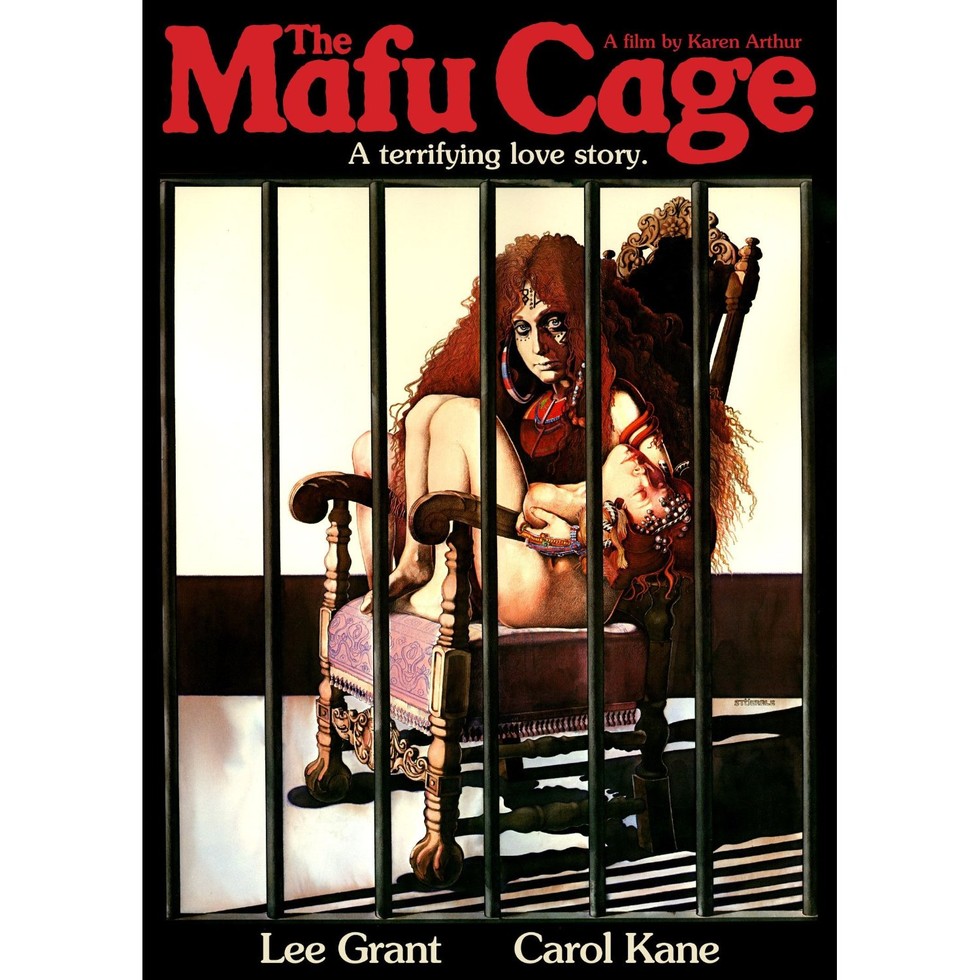 Out on DVD is
The Mafu Cage
(Scorpion Releasing), a fabulously bizarre 1978 psychological thriller directed by
Karen Arthur
. Based on a french play,
Lee Grant
plays Ellen and
Carol Kane
is Cissy, two sisters in a weird, unhealthy and enabling relationship who were brought up in Africa with their father who studied primates. Now living in Los Angeles, Ellen is a successful astronomer who promised her father to always care for the wild child Cissy. Their home is drenched in African art and jungle-like plants and a cage is set up where Kane can play with her orangutans (supplied by their old friend played by
Will Geer
). Unfortunately Cissy sometimes goes into rages and kills her pets and when Ellen shows interest in another man (
James Olson
), the interloper becomes a threat to Cissy. This strange, extremely well-acted tale ends in murder and madness. I have loved this movie ever since I saw a muddy VHS copy years ago, and have had the good fortune to have known the screenwriter -- the wonderful
Don Chastain
. The film finally looks crisp and beautiful on DVD --  and it should -- the cinematographer is
John Bailey
(
Ordinary People
/
American Gigolo
). There's a lengthy, fascinating, interview with director
Karen Arthur
on the film's origins and being chosen for opening night at the Director's Fortnight at the Cannes Film Festival where she was on stage alongside
Francois Truffaut
and other directors after a rousing reception to the movie.