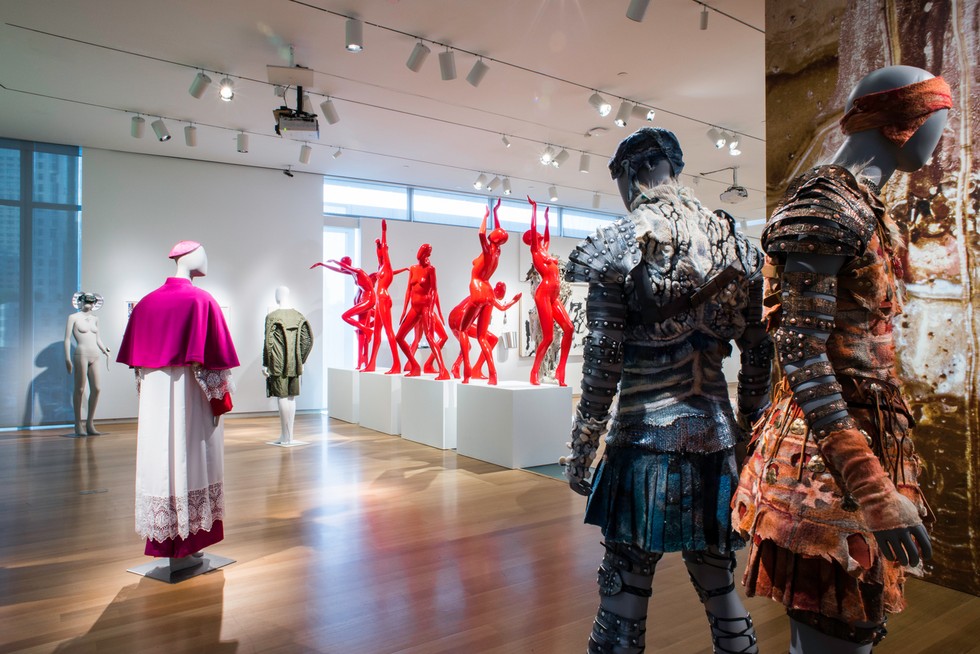 Faithfully fueling the creative heart of New York City are the makers -- the artists, artisans and behind-the-scenes designers who propel craftsmanship to the next level. For 100 days this summer, the galleries of the Museum of Art and Design (2 Columbus Circle, NY) have transformed into a bustling hive dedicated to 100 skilled specialists representing 100 different trades flourishing in New York City today. A project that came together in just eight short months under the gaze of MAD's new director Glenn Adamson and curated by Jake Yuzna,
NYC Makers: The MAD Biennial
reverberates with local ingenuity and vitality.
On view now through October 12th, 2014, the show pulses and pops with the energies of folks who make everything from wearable technology to coffee roasters to neon fabricators to scratch-and-sniff wallpaper. The traditional comfortably kicks it with the cutting edge; old-school masters mingle next to emerging talent. All creations, more than half of which were fashioned specifically for the biennial, are presented in immersive tableaus. Among those whose works are represented are Yoko Ono, Lower East Side Printshop, Laurie Anderson, stained glass artist Joseph Cavalieri, The Metropolitan Opera, clothing line Hood By Air, and Misha Kahn. The galleries will also play host to talks, encounters, fashion shows, screenings and performances throughout its run. Take a look at images from the show above and below.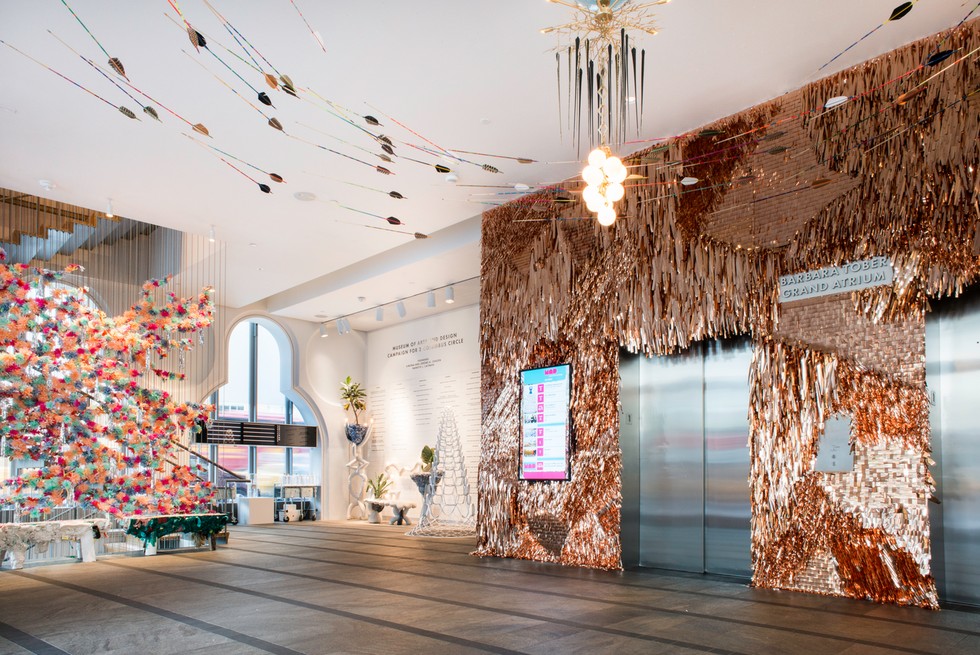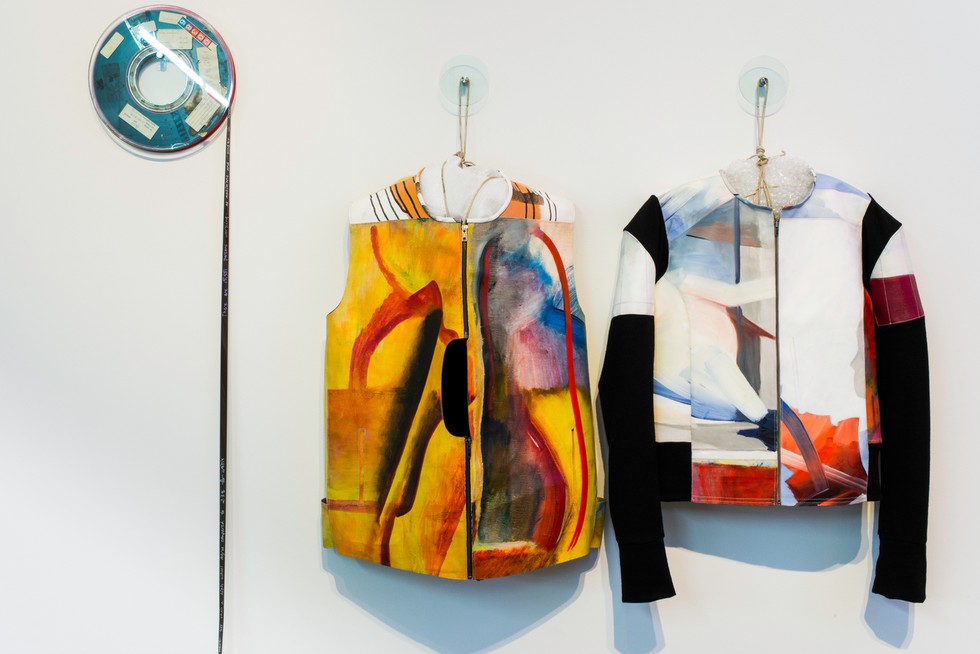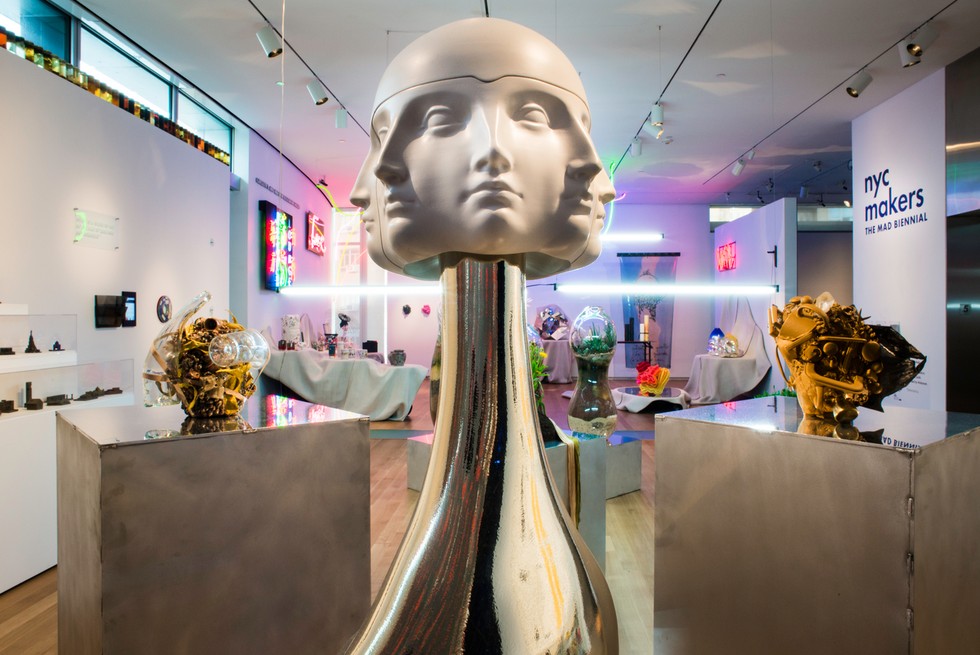 Photos by Eric Scott