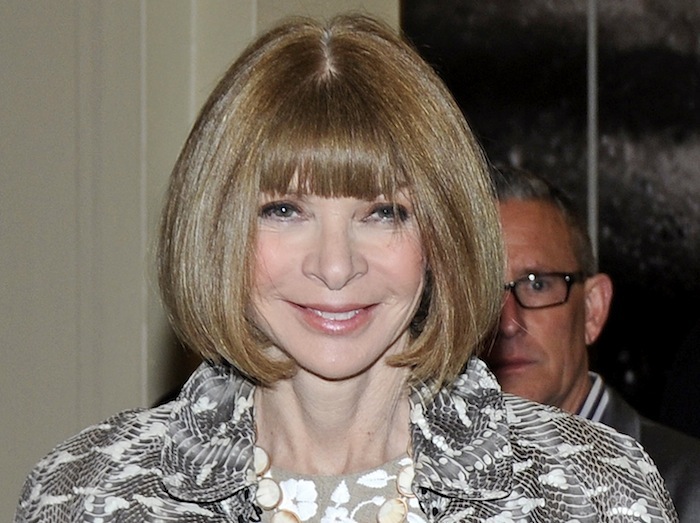 (Photo by Marie Havens/
PatrickMcMullan.com
)
No more visits to The Beverly Hills Hotel or Paris' Le Meurice for Anna Wintour. The
Vogue
EIC along with other fashion world bigwigs like François-Henri Pinault and
Glamour
EIC Cindi Leive
have vowed to boycott
The Dorchester Collection hotels (which includes those two aformentioned luxury hotels along with London's The Dorchester and Milan's Hotel Principe di Savoia, among others) after its owner -- the Sultan of Brunei -- enacted sharia law in the country. The new, extremely repressive legislation permits the stoning of homosexuals and adulterers and first became implemented on April 30. LGBT civil rights organization The Human Rights Campaign has been on the frontlines condemning the country's new laws and its leader's association with the luxury hotel chain and today sent an email with the news that The Dorchester Collection has quietly cancelled their annual fashion competition and gala, the Dorchester Collection Fashion Prize.
Meanwhile, the fashion world's hotel boycott is not without its own share of backlash as stars like
Russell Crowe
have tweeted their opposition to the stance because of the effect it will have on the company's many employees. It's a thorny issue affecting lots of different people -- not least of whom are citizens of Brunei, of course -- and we can only hope that more companies and governments that have relationships with Brunei will consider taking a page from Anna's playbook and take action against the legislation and speak out on behalf of the sultanate's people.