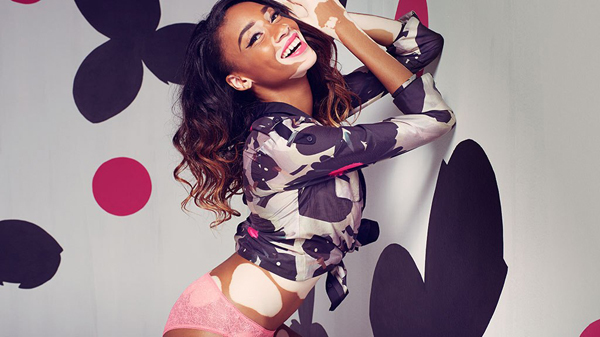 Model Chantelle Brown-Young for Desigual.
Anyone who was hovering outside the tents at New York Fashion Week -- hoping to get snapped for a street style roundup -- or waiting in line for hours to get into invite only after-party, knows that fashion and exclusivity share the same bed. But even though you probably won't be able to get into an
Alexander Wang
party without an invite, in the last year the fashion industry has recognized that when it comes to model castings, exclusivity is totally boring. Some of our favorite campaigns this year have featured a diverse range of models that are anything but the norm.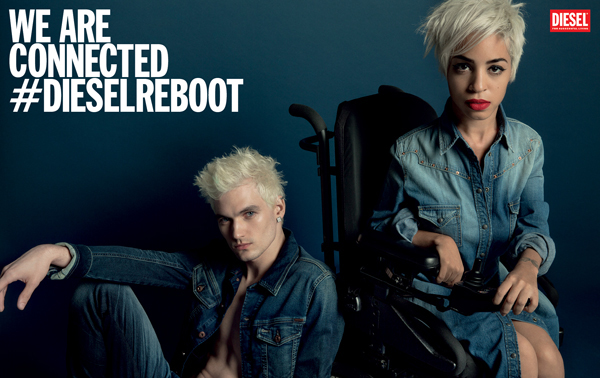 Back in January, Diesel set out to reboot the notion of "model." For their Diesel Reboot campaign, they cast 26-year-old fashion blogger,
Jillian Mercado
who rocked a denim dress harder than any other -- in a wheelchair. And after Barney's premiered their Spring campaign that same month, a gorgeous black and white shoot featuring transgender models, Naomi Campbell took the stage at the GLAAD Media awards in April to acknowledge the fashion industry's efforts to diversify -- but she also called upon them to do more. "I encourage even more diversity in the fashion world. That includes welcoming trans models to the runways," she began. From the stage she gave a shout out to the trailblazing models Lea T and Carmen Carrera, who are trying to change the face of fashion.
Recently, model Andreja Pejic publicly transitioned at the height of her career as an in-demand, androgynous male model, crossing unprecedented territory. "I definitely delayed my transition," she told
Time
. "I was originally going to do it after high school but the opportunity to go out into the world and earn some money was definitely great. Modeling became a great opportunity. So I put off the transition but it was always going to happen." Ms. Pejic has since been featured in the
MCM
SS14 campaign and is currently working on a documentary
Andrej(a)
to tell her story.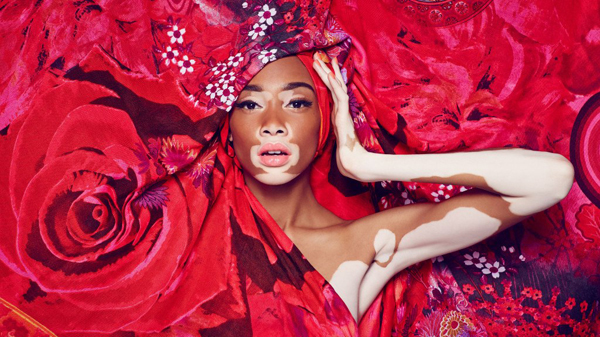 Model Chantelle Brown-Young for Desigual.
Now fashion's freshest face is Chantelle Brown-Young. At 19-years-old she's the first high-profile model with Vitiligo -- a rare skin-pigmentation disease. The
Top Model
is now the face of Desigual. The towering, colorful ads can be seen on almost every corner and frankly, we're loving the takeover.