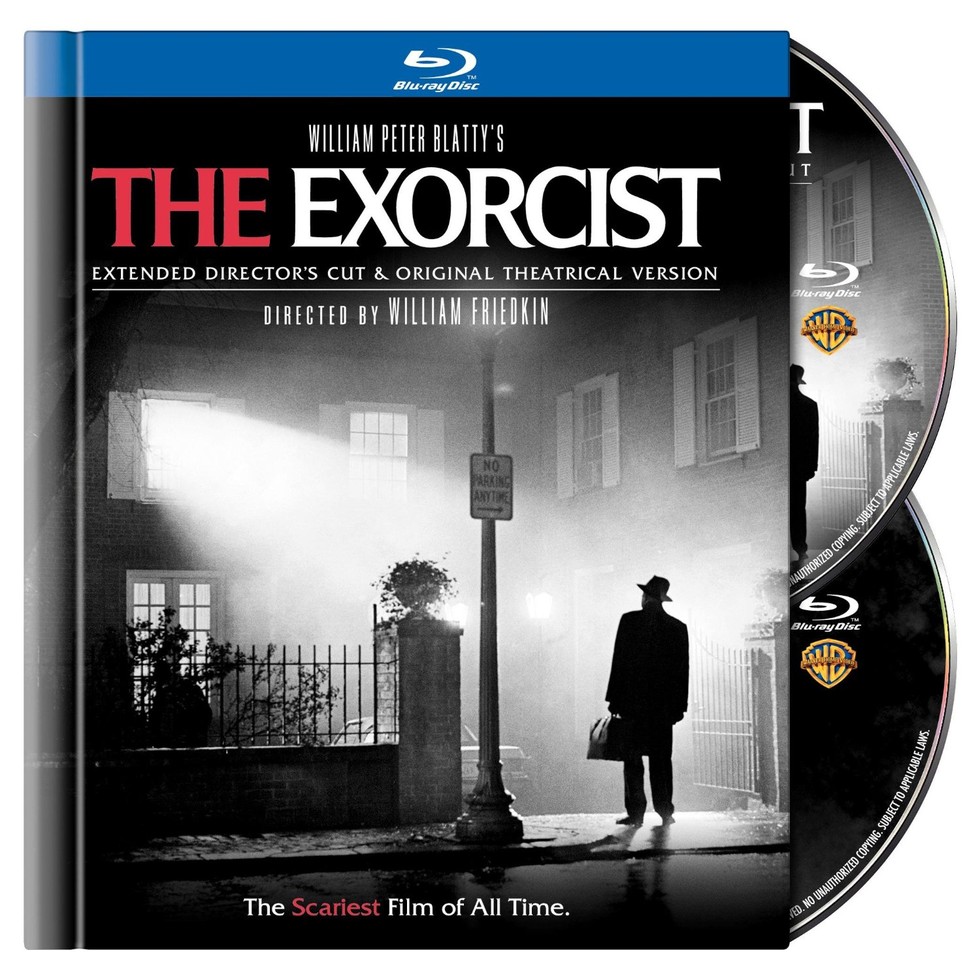 Out now on Blu-ray is a terrific, two-disc special edition of
The Exorcist
(Warner Brothers),
William Friedkin
's excellent film version of the
William Peter Blatty
novel about a young girl possessed by the devil. Starring
Ellen Burstyn
as the troubled mom and
Linda Blair
as the head-spinning, pea soup-vomiting, demonically possessed child. This 1973 film was a phenomenon at the box office and still elicits chills. The special edition Blu-ray mercifully has the movie as it was theatrically presented, plus the extended version (with shots of the girl, crab-like, running upside down ta staircase). There are also documentaries on the movie's production plus never-before seen set footage. It's one of the truly scary movies ever made and makes a fabulous treat for Halloween.Run out and get a copy -- the power of Christ compels you!